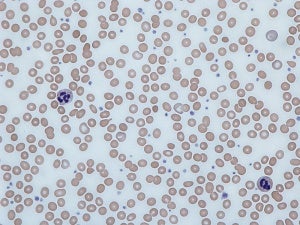 Anemia drug Omontys has been voluntarily recalled in the US after reports of some patients experiencing hypersensitivity reactions, including death, according to Takeda Pharmaceutical and Affymax, who produce the drug.
Fatal reactions in some of the 25,000 recipients of the drug were reported on Sunday, with the US Food and Drug Administration being altered to 19 incidences of anaphylaxis from dialysis centers in the United States, according to news agency Reuters.
It is estimated, to date, that fatal reactions account for approximately 0.02% of patients receiving the drug.
The reported serious hypersensitivity reactions have occurred within 30 minutes after administration of Omontys, which is used to treat anemia in dialysis patients.
There have been no reports of such reactions following subsequent dosing, or in patients who have completed their dialysis session.
Both Japanese Takeda and US-based Affymax are working with the US Food and Drug Administration to alert health care professionals and recall the drug.
FDA Center for Drug Evaluation and Research compliance office head Howard Sklamber said; "Due to the severity of the public health risk, we want to be certain that healthcare providers stop using Omontys."
---
Image: Human blood showing iron-deficiency anemia. Photo: Courtesy of Dr Graham Beards.