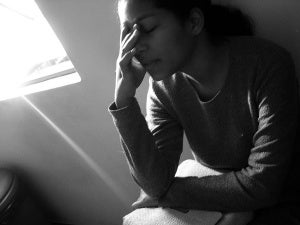 Inflicting carefully controlled pain on human volunteers to measure how specific drugs reduce pain is an accurate, effective and efficient way to test painkillers, say two researchers.
Bruno Georg Oertel and Jörn Lötsch, who are based at Frankfurt am Main, evaluated available data for this type of testing and concluded human experimental pain models were able to predict how well a drug worked in patients better than previously realised.
"Not using these pain models in drug development seems to be unjustified – in fact they should be used routinely in drug development programmes," said Oertel, who works in the Fraunhofer Project Group for Translational Medicine and Pharmacology (TMP).
After their research, Oerte and Lötsch concluded that if a pain-relieving drug was effective in a particular experimental pain model and also in a specific type of clinical pain, then the experimental model should be predictive for the particular clinical setting.
The process isn't simple though, as not every model can predict every clinical setting. However, Lötsch said that; "by analysing the way that drugs work in experimental and clinical settings, we identified that different sets of experimental pain models, rather than single models, may be best suited to provide cost-effective yet predictive studies in analgesic drug development".
Finding new drugs to conquer pain can be difficult as pain can not be measured directly. In animals models, scientists have to visually see how an animal is responding to pain relief and in a human trial patients are asked how they feel.
The body also has a number of different ways of detecting pain- generating stimuli, and each mechanism is likely to respond to a different set of pain-killing drugs.
A fifth of Europeans alone suffer pain needing medication every day, a proportion that increases in the over 70s population. Managing pain can also be expensive; the socio-economic cost to America each year can be up to $560bn – $635bn.
Therefore the need to speed up and reduce the cost of drug discovery is vital.
"The review examines how well clinical analgesia is predicted by human experimental pain models, with a view to guiding model selection in phase I studies. The authors identify important disparities between drug effects on experimental and clinical pain, " said British Journal of Pharmacology editor-in-chief Professor Ian McGrath, who published the findings.
Although more work is needed before this type of testing is ready to use, Oerte and Lötsch believe it could lead to a more cost effective approach that could help scientists gain valuable information about the ways new drugs are working.
---
Image: A fifth of Europeans alone suffer pain needing medication every day, a proportion that increases in the over 70s population. Photo: Courtesy of Ana Labate.