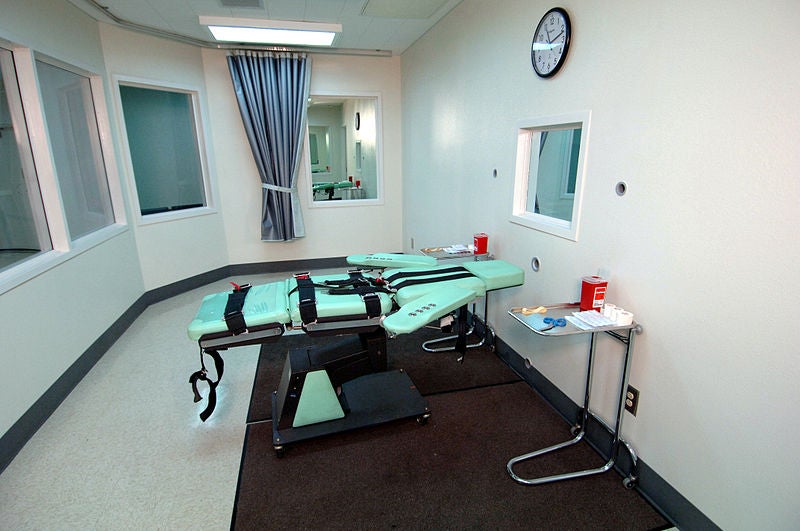 Teva Pharmaceutical Industries said it will take steps to ensure the anaesthetic propofol cannot be used to execute death row prisoners in the US.
The Israel-headquartered firm plans to restart the production of propofol, which can kill in large doses.
Production of the anaesthetic had been halted following the closure of a US manufacturing plant in 2010.
The company will supply the medicine to hospitals and healthcare providers, but will put in place distribution controls so that it cannot be sold to correctional institutions.
Teva's efforts mirror those of German manufacturer Fresenius Kabi and Denmark's H Lundbec,k who also prevent the sale of their products for use in executions.
There is currently a shortage of execution drugs in the US, which has led prisons to turn to propofol.
In March last year, a US judge blocked imports of sodium thiopental to the country and ordered supplies to be confiscated after it was found that the drug had not received US Food and Drug Administration approval.
Maya Foa, deputy director of the Death Penalty Team at Reprieve, a UK-based human rights group said; "This is good news, and demonstrates Teva's genuine commitment to corporate ethics. Teva has shown that – like any responsible pharmaceutical company – it wishes to be in the business of saving lives, not ending them in executions.
"The welcome move shows that companies which don't wish to prop up the US death penalty system can take simple, practical steps to ensure their products are not used to kill prisoners, as a number of companies have now done," added Foa.
---
Image: The lethal injection room at San Quentin State Prison in California, US. Credit: CACorrections.