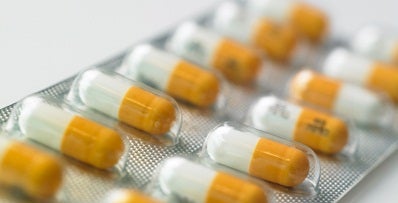 Teva Pharmaceuticals has settled its litigation with Mylan concerning the patent infringement of Teva's Nuvigil drug.
Teva confirmed that it understands that Mylan was the first generic company to file a New Drug Application for the doses specified. A trial on the patent was scheduled to begin in July 2012, but this has now been dismissed.
In accordance with the terms of the settlement, Mylan will be permitted to sell generic versions of Nuvigil in 50mg, 150mg and 250mg doses under licence beginning in June 2016, an earlier date may be agreed under certain, undisclosed, circumstances.
Mylan also expects to receive six months of marketing exclusivity on the generic doses.
Nuvigil, acquired during Teva's $6.8bn acquisition of US-based drug manufacturer Cephalon, is used to treat tiredness in adults suffering from sleep apnoea and narcolepsy.
Nuvigil achieved US sales of $296m in 2011.
Photo: Teva has settled its litigation with Mylan over the patent infringment of Nuvigil. Image courtesy of: Teva Pharmaceuticals