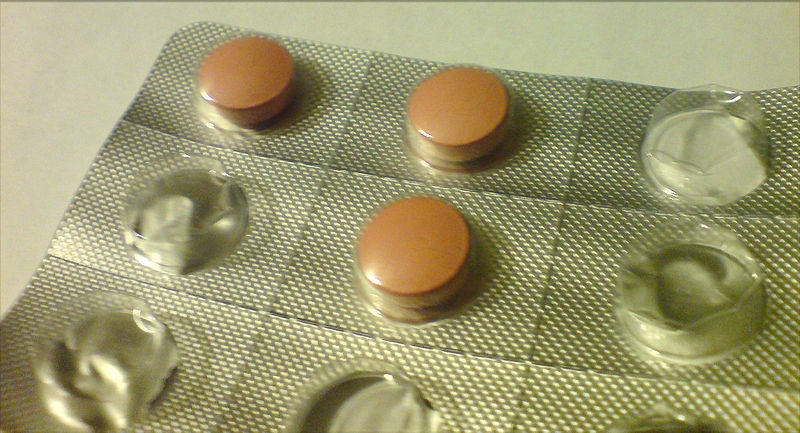 A new text message system is now being used in Nigeria Ghana, Kenya and India that enables consumers to tell if a drug is counterfeit or not, further enhancing the battle again the illegal drug trade.
MPedigree, a non-profit organisation based in Ghana, has rolled out a text message system in eight countries where the possibility of consuming fake drugs is a daily problem.
The text message technology, provided by Sproxil, enables patients buying medicines to scratch away at a silver panel on the medicine box to reveal a code.
The patient then texts the code to a toll-free number and will receive a response in seconds with a 'yes' or 'no' informing the patient if the drug is real or fake.
The organisation hopes that the technology will be a big tool in the fight against counterfeit drugs that has become an even bigger problem in countries such as Nigeria where there has been a considerable crackdown on illegal narcotics.
It is thought drug barons are now turning to counterfeit medicines to make money instead of narcotics.
A key benefit for pharmaceutical companies, who, along with phone companies, had to take part in the scheme for the system to work, is that they can collect valuable data about demand and distribution of medicines.
MPedigree hopes to have 10 million coded packets in pharmacies across the world by the end of February.
Nigeria's National Agency for Food and Drug Administration and Control (Nafdac) director general Dr Orhii told the BBC; "We are putting the power of detection of counterfeit medicine into the hands of the Nigerian consumer.
"With 80 million Nigerians using cellphones, it is like we have 80 million staff in Nafdac. Every Nigerian who walks into a pharmacy store with a cellphone in hand is a potential Nafdac informer."
Counterfeit drugs in Nigeria have become a real problem with some simply containing chalk or sawdust.
A report compiled in 2011 by the World Health Organisation said that two thirds of malaria medicines in Nigeria were fake or substandard.
Authorities in Nigeria had ordered fro all anti-malaria medicines to include mobile phone verification scratch panels by the 2 January 2013; however the deadline was not met.
---
Image: Malarone is one variety of antimalarial drugs; it was estimated in 2011 that two thirds of malaria medicines in Nigeria were fake or substandard.