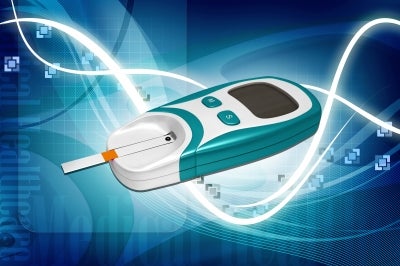 Thousands of people with Type 2 diabetes went undiagnosed in England last year and missed out on crucial treatment due to flaws in the NHS Health Check programme, a new report by Diabetes UK has claimed.
About 9,500 people with the disease could have been diagnosed in 2011/12, the report says, but only 40% of people who could have benefited from a health check actually had one.
The report, entitled Let's Get it Right, notes that everyone in the target age group of 40 to 74 is entitled to a diabetes test, but in the Primary Care Trust areas of West Cheshire, Sheffield and Milton Keynes, no one was checked.
In contrast, thousands of people were tested for the disease in Liverpool and Greenwich.
Diabetes UK chief executive Barbara Young said the "missed opportunity" could have dire consequences for the state of diabetes care in the country.
"It is vital that people with Type 2 diabetes are diagnosed as early as possible to reduce their risk of developing complications. We are concerned that the estimated 9,500 people who missed being diagnosed last year are at increased risk of amputation, blindness, kidney failure and stroke," said Young.
Diabetes UK is calling for the government to monitor how well the NHS Health Check is being delivered and old poorly performing areas to account.
"This is the only way we can begin to turn back the rising tide of Type 2 diabetes and ensure that those who already have the condition are identified early enough to give them the best possible chance of living a long and healthy life," Young added.
---
Image: It is important that diabetes is diagnosed early so patients can be given the right treatment, says Diabetes UK. Photo: Courtesy of FreeDigitalPhotos.net.