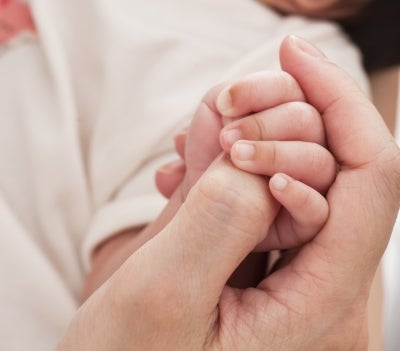 Women should be offered intrapartum antibiotic prophylaxis in a timely manner to prevent their new-born babies from contracting early-onset neonatal infections, a UK health watchdog has said.
The National Institute of Health and Clinical Excellence (NICE) said the NHS should prioritise the treatment of babies with suspected infections including group B Streptococcus (GBS), E.coli, Pseudomonas and Klebsiella.
But antibiotics should be used sensibly to prevent babies from developing a resistance to the drugs, NICE warned.
NICE Centre of Clinical Practice director Professor Mark Baker said; "Many babies are receiving antibiotics needlessly, and consequently, there is concern that the effectiveness of antibiotics is being reduced because of the development of resistance to them. I am sure this new guideline will be welcomed as a useful tool for all those healthcare professionals working in this area."
The watchdog advised that prophylaxis should be offered to women whose babies are at higher risk of infection. This includes women who have had a previous baby with a life-threatening infection.
NICE believes there are currently "unnecessary delays" in recognising and treating sick babies, and a wide variation in how the risk of early-onset neonatal infection is managed in healthy babies.
"Early onset neonatal infection can be very serious and, at present, there is much variation in how it is managed, with sometimes unnecessary delays in recognising and treating sick babies," added Baker, who is chair of the guideline development group.
Neonatal bacterial infections, which occur within 72 hours of birth, are the cause of death for one in four babies who develop it, even when they are given antibiotics.
---
Image: Prophylaxis should be offered to women whose babies are at higher risk of infection, says NICE. Photo: Courtesy of FreeDigitalPhotos.net.