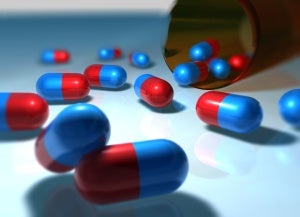 Two leading French medical specialists have described half of the drugs prescribed by French doctors as either useless or posing potential danger to patients.
According to UK newspaper The Guardian, both experts claimed major pharmaceutical companies are keeping ineffective or dangerous drugs on the market, at huge cost to the taxpayer and health system.
They also say removing surplus drugs could prevent up to 20,000 deaths linked to medication and reduce hospital admissions by up to 100,000.
In a 900-page book entitled The Guide to the 4,000 Useful, Useless or Dangerous Medicines, Professor Philippe Even, Necker Institute director and Bernard Debré, a doctor and member of parliament, examine the price, effectiveness and danger of pharmaceutical drugs available in France.
Their research led them to the conclusion that if the French health system removed what they describe as superfluous and hazardous drugs from a list of drugs they currently pay for, they would save up to €10bn (£8bn) a year.
The authors go on to denounce 58 pharmaceutical drugs, including anti-inflammatories, drugs prescribed for cardiovascular conditions, diabetes, osteoporosis, contraception, muscular cramps and nicotine addiction, as dangerous.
They also said popular drugs statins, widely prescribed to help lower cholesterol, were "completely useless".
---
Image: Half of French drugs labelled 'useless'. Photo: Courtesy of Richard Dunstan.