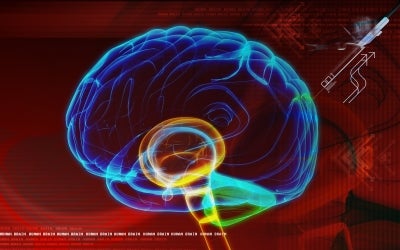 The UK Government will today host a summit to discuss the challenges of dementia research and the barriers faced by the industry in developing new treatments.
It will be held as part of Prime Minster David Cameron's 'Challenge on Dementia' and comes amid fears of drug companies retreating from dementia studies without more government support.
This warning was sparked by disappointing results in recent clinical trials.
IIn July, Pfizer and Johnson & Johnson scrapped further studies of their experimental drug bapineuzumab after it failed show an impact on symptoms.
In August, results from two separate patient studies showed that Eli Lilly's solanezumab failed to slow memory decline.
Representatives from more than 150 of the sector's top researchers, foundations, charities and biotech companies will be attending the event, including the Wellcome Trust, Medical Research Council, Alzheimer's Research UK, Alzheimer's Society, Janssen, GE and AstraZeneca.
"This investment will further enhance our expertise in clinical trials and ensure that the University of Birmingham's world-class medical research translates directly to enhanced treatments for patients."
Attendees will discuss how the UK can respond to barriers faced by dementia research.
Care and support minister Norman Lamb, a speaker at the event, said: "The UK wants to be a world leader in dementia research, but only by international collaboration can we tackle the global challenge of this condition.
"By bringing the industry together to discuss how the UK's unique research resources can make a difference, we are taking bold steps towards boosting dementia research.
Chief medical officer professor Sally Davies added: "We are all facing an unprecedented health challenge from dementia as the population ages, but the challenge of finding effective treatments is one we cannot underestimate.
"The UK understands that only by offering the right research environment and support for industry can we all work together towards a common goal of tackling this condition."
---
Image: Up to 115 million people worldwide are predicted to be affected by dementia by 2050, including a possible 1.7 million in the UK. Credit: courtesy of FreeDigitalPhotos.net