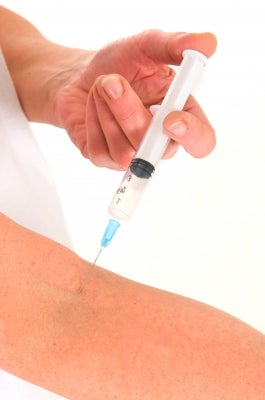 Diabetes prescriptions in England have topped 40 million this year, rising 50% from six years ago, new research says.
This growth is faster and greater than for prescriptions overall, where items increased by 33% and net ingredient cost rose by just under 11% in the same period, according to data from the Health and Social Care Information Centre, a health authority of the National Health Service.
The cost of diabetes drugs also rose by just under 50% from six years ago and 4.8% on 2010/11.
Since fiscal 2008, diabetes drugs have accounted for the highest cost of any of the 200 sections listed within the British National Formulary, which categorises all prescribed drugs in England by section, based on therapeutic action.
The diabetes section also saw the second highest rise in net ingredient cost of any section compared to 2010/11.
HSCIC chief executive Tim Straughan said; "Our figures show diabetes is having a growing impact on prescribing in a very obvious way – from the amount of prescriptions dispensed to patients in primary care to the annual drugs bill costs to the NHS."
Other reports the HSCIC produces, including the National Diabetes Audit and the Quality and Outcomes Framework, also demonstrate the impact of diabetes is widespread in all areas of the health service; from pharmacy to hospital care.
"When all this information is considered together, it presents a full and somewhat concerning picture of the increasing impact of this condition," added Straughan.
---
Image: In England, 2.5m people have been diagnosed with diabetes. Photo: Courtesy of FreeDigitalPhotos.net