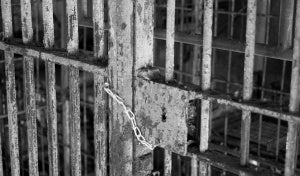 UK-based pharmaceutical company Hikma has stopped supplying convulsion drug phenobarbital to Arkansas in the US to prevent it being used in state executions.
In a statment posted on Hikma's website, the company said; "Hikma strongly objects to the use of any of its products in capital punishment. The company is putting in place concrete steps to restrict the supply of its products for unintended uses."
The London-based company chose to withdraw the drug, which is used to prevent convulsions, after it received information about the drug's use on death row from legal rights charity Reprieve.
According to the BBC, its subsidiary, West-Ward Pharmaceuticals, had not sold phenobarbital to the Arkansas Department of Correction (DoC) since April, when they were first made aware it was to be used on death row prisoners.
Although the drug is widely used to treat convulsions and epileptic seizures, papers filed by lawyers in the US say it is untested for use in executions and therefore risks prisoners not being killed, but instead left in a vegetative state, or with devastating injuries that will cause prolonged suffering.
According to Reprieve, Arkansas started using phenobarbital after supplies of previously used drugs, including one of Teva Pharmaceuticals', were shut off.
"It has ceased the direct sale of injectable phenobarbital to US departments of corrections and will work directly with its distribution partners to add restrictions for unintended use to its distribution contracts," Hikma added.
Hikma's decision to ban future sales of phenobarbital was welcomed by the charity.
Reprieve deathy penalty team deputy director Maya Foa welcomed the news; "We are very pleased to hear that Hikma are actively working to prevent their drugs being used in executions.
"Their action, like that of many other companies before them, demonstrates that the pharmaceutical industry is not willing to see its drugs used to kill prisoners. Medicines are made to save and improve lives, not end them in executions. Departments of Correction in the US must take heed of this message."
---
Image: Arkansas had recently announced that it was moving to a new untested execution drug, called phenobarbital, after supplies of previously-used drugs were shut off. Photo: Courtesy of Shad Gross.