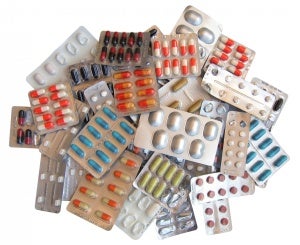 A family doctor and UK MP has called for pharmaceutical companies to publish all clinical trial results so doctors can make better and more informed treatment decisions.
Dr Sarah Wollaston, who is an MP for Totnes, Brixham and South Hams, said this is a "hugely important issue", which she intends to raise in parliament.
Drug companies are often accused of not releasing unfavourable data from drug trials. Drug companies strenuously deny this accusation.
Full clinical study disclosure could help governments save money and make more informed decisions when considering what drugs to invest in, says Wollaston.
Wollaston gives Tamiflu as an example: the government has invested £500m in stockpiling the drug despite the drug company holding back full clinical study data about its effectiveness from the Cochrane foundation.
Speaking on BBC Radio 4's Today programme Wollaston said; "You have to ask yourself why is that being held back.
"This is hugely important. And it's not just about wasting money. This very much matters."
Wollaston added; "This really is a current issue…It affects patient safety and it's wasting millions. If we could see a release of all the historic data…I think we would have a completely different evidence base for medicine.
"I think it's vitally important for patient safety."
Stephen Whitehead, chief executive of the Association of the British Pharmaceutical Industry, told The Times; "There has been much discussion of clinical trial data transparency over recent weeks, but we stand firm in our position that, as one of the most heavily regulated enterprises in the world, we do not seek to mislead or misinform."
GlaxoSmithKline PLC (GSK) recently announced it would be the first major drug company to make all full trial data available. However, access will only be granted after special consideration is taken from a board to ensure the data is released for purposes with 'scientific merit.'
GSK hope to offer greater transparency with this new policy. Previously the company was fined $3bn by the US government after it failed to publish trial reports showing that the drug Paxil was ineffective in children.
---
Image: A UK MP has entered the ongoing debate about whether drug companies should disclose full clinical trial data. Photo: Courtesy of Alaa Hamed.