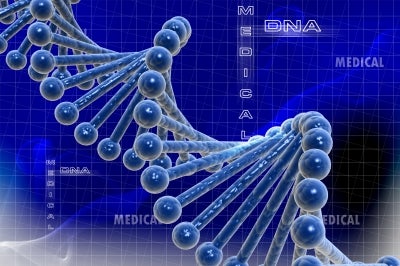 The UK government has set aside £100m to launch a national database of genetic codes from patients with cancer or rare diseases.
Up to 100,000 patients in England will have their DNA sequenced in order to give doctors a better understanding of their condition and help develop new treatments.
The UK will be the first country to introduce DNA mapping within a mainstream health system.
Prime Minister David Cameron said; "By unlocking the power of DNA data, the NHS will lead the global race for better tests, better drugs and above all better care."
The project was set up by the Human Genomics Strategy Group with support from the UK's largest charity, the Wellcome Trust.
Oxford University professor of medical sciences and chair of the strategy group Sir John Bell said that the price of genome sequencing has fallen by 100,000 fold in 10 years, meaning everybody's genetic make up could one day be available.
"We are headed for £100 a genome. That will happen in the very near future," Bell told Radio 4. "Genetics is a key component of all common diseases."
Privacy campaigners including GeneWatch UK are concerned that the scheme will allow personal data to be passed on to private companies, reports the BBC. But ministers say the project is solely medical research.
DNA mapping has been shown to provide positive findings for scientists hoping to develop new treatments.
In August 2011, an international study discovered 29 new genetic variants of multiple sclerosis.
23 research groups working in 15 countries studied the differences in DNA between 9,772 European patients with multiple sclerosis and 17,400 healthy control subjects.
The research, published in scientific journal Nature, also confirmed 26 mutations suspected previously from smaller studies.
---
Image: Up to 100,000 patients will have their entire genetic code sequenced. Photo: Courtesy of FreeDigitalPhotos.net.