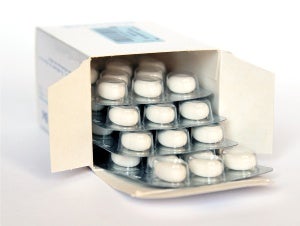 The US Department of Justice (DOJ) has filed a suit against Sage Pharmaceuticals on behalf of the US Food and Drug Administration (FDA) to stop the company from manufacturing and distributing unapproved and misbranded drug products.
The FDA claims that during inspections they discovered Louisiana-based Sage Pharmaceuticals is manufacturing and distributing prescription pain killers, over-the-counter cough and cold remedies and over-the-counter wound cleansers without FDA approval.
According to the Federal Food, Drug, and Cosmetic Act (FDCA), before a company can sell a new drug product to consumers, it must submit and receive approval of a new drug application from the FDA.
The Justice Department is seeking a permanent injunction requiring Sage to cease all receiving, processing, manufacturing, preparing, packaging, labeling, holding, and distributing activities until they comply with applicable FDA regulations.
"Today's action furthers the FDA's mission of ensuring that all drugs sold to the public are safe and effective, and those companies that undermine this mission will be held accountable," said Stuart Delery, Acting Assistant Attorney General for the Civil Division.
This is the second time the FDA and DOJ have brought an injunctive case against Sage Pharmaceuticals.
In 2000, the government obtained an injunction against the company banning the manufacture and distribution of two unapproved new drugs.
The current suit against Sage states that despite numerous warning from the FDA, the drug company failed to bring their operations into compliance with the law.
U.S. Attorney for the Western District of Louisiana Stephanie A. Finley said, "This lawsuit demonstrates that this office will make every effort to protect public health by filing enforcement actions against companies that are identified as violating federal law."
---
Image: The FDA says Sage Pharmaceutical is breaking the Federal Food, Drug, and Cosmetic Act (FDCA). Credit: Pacal Thauvin