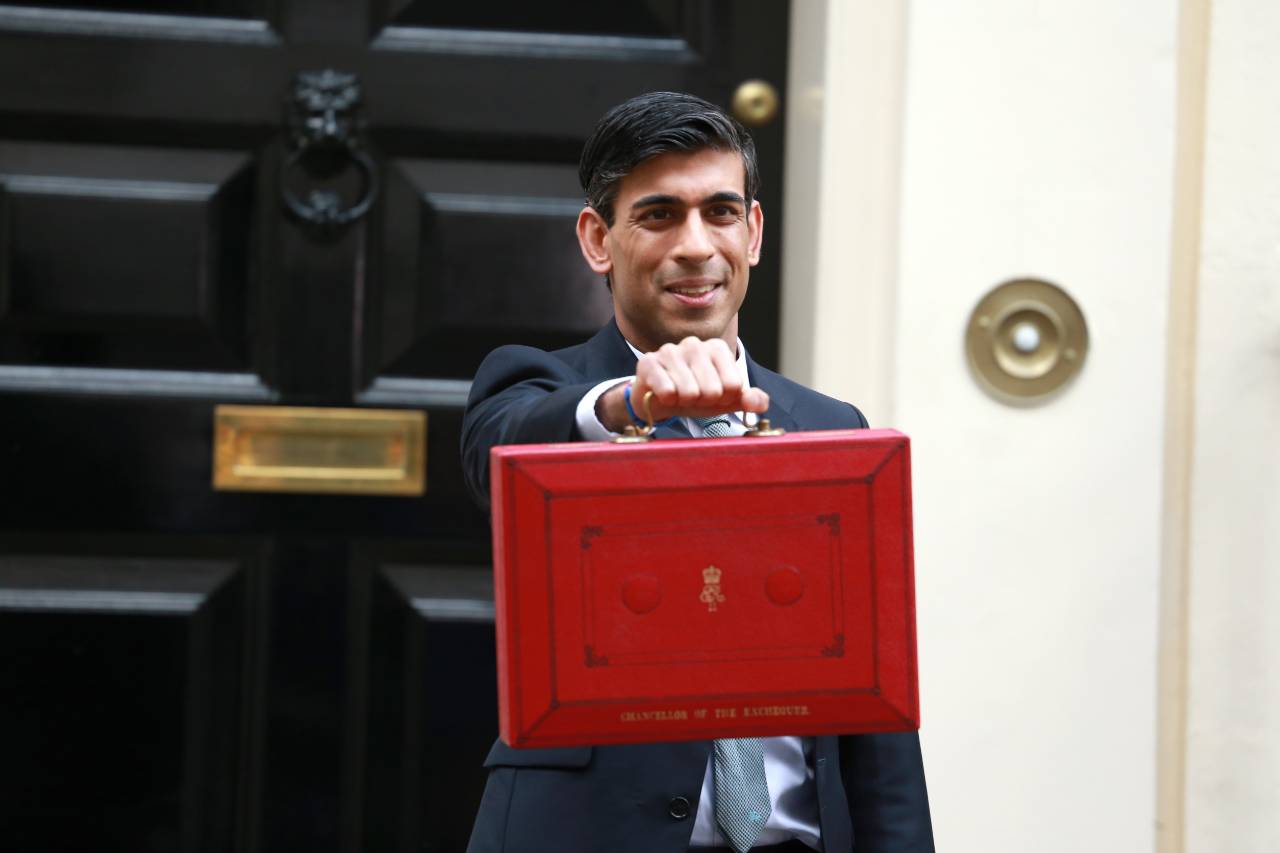 An exclusive survey, commissioned by the New Statesman, gauges the perceptions and expectations of more than UK-based 500 industry leaders. By Oscar Williams
Senior executives in the UK's technology, media and telecoms (TMT) sector are less pessimistic than most about the economic consequences of Covid-19, according to new data released by Ns Tech as the government unveils its Summer Statement.
Commissioned for a special issue of the New Statesman, the survey gauges the perceptions and expectations of 500 business leaders, including chief executives, managing directors and vice-presidents, working in a range of sectors from financial services and healthcare to education and TMT.
The research sheds new light on the potentially devastating financial impact of the crisis, revealing that business leaders are sceptical of predictions issued by the Bank of England and ministers that the UK will experience a swift resurgence in economic activity after the crisis passes; just 26% predict a V-shaped recovery.
As the New Statesman reported last week, 89% of business leaders expect to see revenue declines, 66% expect it will take at least two years for their business to recover and 73% expect to cut jobs, prompting fears that most businesses will be focused on survival, rather than growth, in the coming years.
However, newly released data from the survey paints a less pessimistic picture of the TMT sector. While 82% of surveyed businesses had to furlough staff, only 61% of those in the TMT sector have done so. Most of our TMT respondents work in the tech sector specifically, and in that cohort, only 57% have taken up the government's support.
While three out of every four (73%) surveyed businesses plan to cut jobs, only 47% of TMT respondents said their organisations would do so. This was the lowest percentage of any industry sector other than financial and professional services, where only 32% of respondents' organisations plan to cut jobs. Of the organisations that are cutting roles, 38% are cutting more than 20%, with that proportion falling to 36% for TMT and 25% for the tech sector specifically.
While 89% of our business leaders expect to see revenues decline, 71% of those working in the TMT sector expect to – the lowest percentage of any industry sector we surveyed. In tech, it was lower still (69%). In the tech sector, 21 per sector expect revenues to fall by more than 25%, as opposed to 29% in TMT and 35% overall.
TMT execs are also more optimistic about how long it will take for their businesses to recover: 48% expect to recover in two years or less, as opposed to 34% across the economy as a whole. Again, TMT was the lowest of any sector surveyed. While 66% of respondents said the economic support provided by the government has been critical to the survival of their business, only 44% of those working in TMT – the lowest of any sector – said the same.
Speaking to the New Statesman last week, NS Media Group's chief economist Glenn Barklie described the broader economic findings as "startling".
"This is hugely pessimistic and should lead to a reassessment of company and government strategies," he said. "It is important to note which companies and sectors are more recession-proof than others and increase the skill-base in these types of industries."
The digital and culture secretary, Oliver Dowden, announced last month that the government would reveal a new digital strategy in the autumn positioning the tech sector at the heart of the UK's economic recovery.
During today's spring statement, Rishi Sunak also announced new funding to incentivise businesses to take on more apprentices. Founder of Tech London Advocates Russ Shaw welcomed the move, while adding that "short-term 'rescue' packages are a vital component of an economic crisis and certainly of the scale that the UK is facing".
"But I urge the government to consider how we transition the ambitions of the Chancellor's announcement so that it serves the longer-term vision of creating a modern economy that serves all regions of the UK," said Shaw. "There must be greater emphasis placed on digital skills and putting in place the programmes, curriculums and in-work training schemes needed to take us there."
He added: "The jobs that were dwindling are now going at an alarming rate and there will be thousands of people that find upon leaving the furlough scheme that their job no longer exists. In addition, the weighting of this economy is changing faster than before – cyber, healthtech, edtech, network connectivity, collaboration tools, ecommerce – these are the verticals that are winning out from the pandemic and will be the employers that need talent to scale."