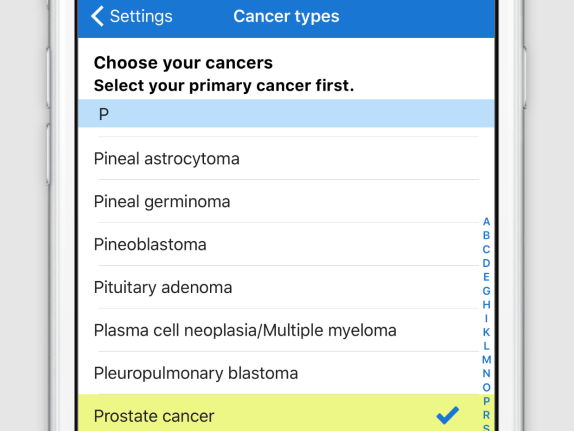 Clinical trial recruitment can be notoriously challenging. For the pharma company, it can be tough to find patients that meet stringent inclusion criteria, especially when the recruitment occurs within a busy clinical setting. As a result, a significant minority of trials fail to meet accrual goals, often terminating at an early stage for that reason.
If this is frustrating for the pharma company, it is more disheartening still for the would-be participants. Many patients, who would otherwise be keen to take part, either don't realise they have the option to join a trial or struggle to find an appropriate one.
"Many patients don't know clinical trials exist. Those who do know are afraid that clinical trials will be more harmful than helpful. And, many men and women from underserved communities feel that they will not be treated as well as patients from majority communities," explains Darryl Mitteldorf, executive director of Malecare.
While these are all significant barriers, he adds that the major block to enrolment is actually the clinical trial accrual process itself.
"The patient often learns that he or she is excluded after spending many hours filling out forms and many days in anticipation," he says. "Few patients will ever apply for a second clinical trial after they were turned down for their first."
As a result, less than 3-5% of all qualified cancer patients ever enroll in a clinical trial, meaning they miss out on the associated treatment opportunities. The thwarted search for a trial becomes just another setback on top of all the others they are facing.
How well do you really know your competitors?
Access the most comprehensive Company Profiles on the market, powered by GlobalData. Save hours of research. Gain competitive edge.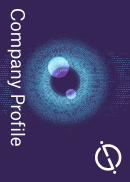 Company Profile – free sample
Thank you!
Your download email will arrive shortly
Not ready to buy yet? Download a free sample
We are confident about the unique quality of our Company Profiles. However, we want you to make the most beneficial decision for your business, so we offer a free sample that you can download by submitting the below form
By GlobalData
A blend of Uber and Match
As a nonprofit men's cancer survivor support and advocacy organisation, Malecare is highly attuned to these difficulties. The company is known for its men's health programmes for underserved populations, such as African-American and LGBT cancer survivors. It also strives to implement new technology in ways that can be of use to cancer patients.
In October last year, the organisation launched a new mobile app, Cancergraph, developed in tandem with Kogi Mobile. While this was initially developed as a kind of memory tool, enabling patients to track their symptoms and create an accurate record of their condition, it wasn't long before Malecare identified another potential application.
"The app can create a disease profile for each individual, and match them with clinical trials."
Essentially, by logging a user's unique health data, the app can create a disease profile for each individual, and match them with clinical trials that may be of interest. Describing Cancergraph as a 'blend of Uber and Match', the company believes it could take many of the pain points out of the accrual process.
"Cancergraph reduces the barrier to recruitment by alerting patients only to clinical trials that they are most likely to be included in and that have sites local to them," explains Mitteldorf.
A memory tool for patients
So how does Cancergraph work and how does it improve cancer patients' prospects? For users who have downloaded the app, joining a clinical trial might initially be quite low down their list of priorities. The real draw is likely to be an improvement in their standard of care, which can come about as a direct result of its reporting capabilities.
"Cancergraph creates reports of the patient's experiences, side effects and symptoms, in both linear and graphic presentations," says Mitteldorf. "Patients are more likely to attend their doctor consultations because they can simply hand their doctors a report of their quality of life experience, without having to rely on memory or maintain a written diary."
By choosing from a list of over 200 symptoms and side effects, users can input their information in real time at a quick tap of their phone. They can also upload symptom-related photos and can document any additional concerns in more detail.
The resulting reports (which include day, time and other metrics) are not only more accurate than memory alone – they also make life easier for the patient.
"Patients in distress are unable to remember their cancer-related experiences," says Mitteldorf. "The stress of trying to remember specific episodes disappears because the distributed memory feature of Cancergraph remembers for them."
"The total number of eligibility criteria for the typical Phase III trial climbed from 31 to 50."
With versions available for iOS and Android mobile phones, the app is intended to be easy, or even fun, to use. This makes patients more likely to adhere to this method of reporting.
"Cancergraph has a beautiful design that encourages patients to tap in the severity and type of each side effect. The graph creates a sort of game that encourages them to be diligent," says Mitteldorf.
Targeting trials at patients
Several months after the app's initial launch, Malecare announced another feature – namely the ability to target clinical trial announcements at the right patients. While users are under no obligation to use this service, those who opt in will only be notified when they meet the exact criteria for accrual.
"We quickly learned how to use the unique data collected by Cancergraph to parse out and inform patients about clinical trials," says Mitteldorf. "And Cancergraph users are responding positively. They feel confident that Cancergraph is suggesting the trials that will most likely help them and for which they will be qualified."
Users, then, will be saved the heartache of applying for a trial, only to discover some way down the line that they are not eligible for inclusion. This is particularly important as trials become more complex – the total number of eligibility criteria for the typical Phase III trial climbed from 31 to 50 between 2002 and 2012, according to a Tufts CSDD study.
On top of this, many new drugs are highly targeted, meaning they are likely to be only suitable for a fraction of the total cancer population. Cancergraph ensures that, should a given user appear to fit the bill, they will be among the first to know about it.
A global standard of care?
According to Mitteldorf, feedback since the launch has been universally positive.
"It's not a download and forget it app," he says. "Patients are integrating Cancergraph into their daily care. Cancergraph is also reinforcing daily care habits like medication compliance and keeping doctor's appointments."
While the app is still new, it is already connecting patients to relevant trials with a high degree of precision. Mitteldorf envisages that in the long run, Cancergraph will lead to faster clinical trial accruals – and, ultimately, longer-living and happier patients.
His ambitions for the future of the app are nothing if not far-reaching. The developers have already released Chinese, Italian and Spanish versions, and they have a patent pending on its design and method.
"We are working on integrating Cancergraph with the various hospital-based electronic health record systems," he says. "We see it becoming a global standard of care regarding Patient Reported Outcomes, much as aspirin is a standard of care for a headache."
The exact implications for clinical trials have yet to be determined. However, it is clear that clinical trial recruitment, in general, needs to become more patient-focused, and that apps of this kind may be an ingenious way to improve access.