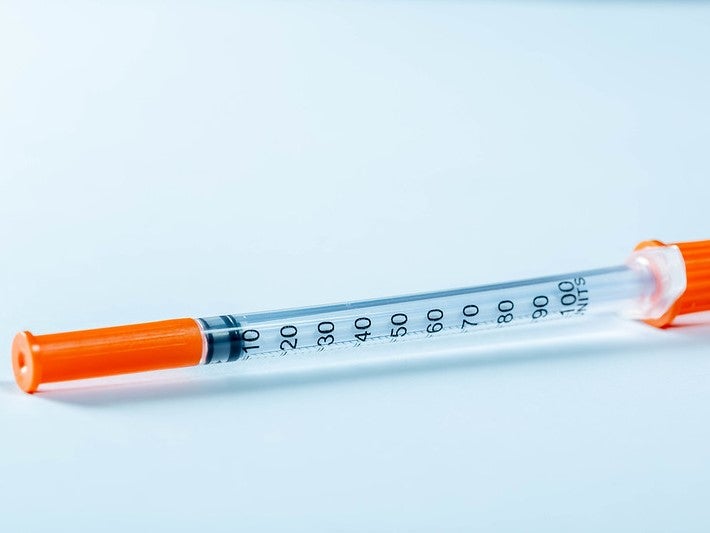 Sanofi has announced Toujeo (insulin glargine 300units/mL) is effective at reducing average blood sugar (HbA1c) in children and adolescents with type 1 diabetes, compared to insulin glargine 100units/mL (Gla-100).
In the Phase III EDITION-JUNIOR study of 463 children and adolescents over the age of six, Toujeo met its primary endpoint of non-inferior reduction of HbA1c compared to Gla-100 after six months.
Also, fewer participants in the Toujeo group experienced severe hypoglycaemia and hyperglycaemia with ketosis; these are both severe short-term complications for type 1 diabetes patients, and insulin control is particularly challenging for younger patients.
The study showed that 6% of the Toujeo experienced one or more episode of hypoglycaemia, compared to 8.8% of the Gla-100 group. In terms of hyperglycaemia, 8.2% of the Toujeo group reported one or more event, compared to 11.4% for the control group.
Participants continued to use their existing mealtime insulin during the six month study.
Sanofi global head of development Dietmar Berger said: "Across the globe, between 50% and 80% of young people living with type 1 diabetes need more treatment options to help them achieve an average blood sugar level below 7.5%.
"By taking this step toward investigating an additional option for children and adolescents living with diabetes, we hope to provide another treatment for them and their physicians, to develop an individualized treatment plan that helps patients better manage their disease."
Toujeo has been approved for adults with type 1 diabetes since 2015 in the US and the European Union. As a result of the EDITION-JUNIOR data, Sanofi's drug has been recommended for a label expansion by the European Medicines Agency's Committee for Medicinal Products for Human Use; the European Commission is expected to make a final decision about approving Toujeo for a younger patient population in the next few months.
The EDITION-JUIONR results were presented at the International Society for Pediatric and Adolescent Diabetes 45th Annual Conference in Boston.
At the same conference, Sanofi presented Toujeo's ability to reduce the risk of severe hypoglycaemia in adults, adolescents and children, compared to Gla-100, at both eight weeks and six months. This confirmed findings from three of Sanofi's Phase III EDITION studies – four, JP one and JUNIOR – all of which met their primary endpoints.
After eight weeks of treatment, 50% fewer patients in the Toujeo group experienced severe hypoglycaemic events in the Toujeo group, compared to the Gla-100 group. The results were 35% fewer at six months.