Alewife Research Centre (ARC), Cambridge
The Davis Companies (TDC) has developed a new research centre in West Cambridge, Massachusetts.
Project Type
Research centre
Location
35, Cambridge park drive, Massachusetts, US
Construction Started
February 2017
Expected Completion
Summer 2018
Expand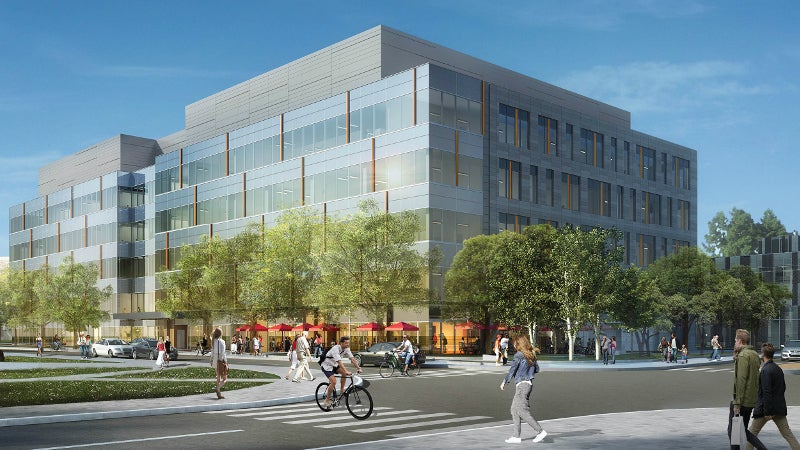 The Davis Companies (TDC) has developed a new research centre in West Cambridge, Massachusetts.
The Alewife Research Centre (ARC) will be located at 35 Cambridge Park Drive. Initiated in February 2017, it will provide laboratory space for life science and pharmaceutical companies.
Scheduled to be completed by mid-2018, the centre will enable more companies to contribute to Cambridge's reputation as a prime centre for research and development (R&D).
Alewife Research Centre location
Alewife Research Centre is being constructed next to Alewife subway station, which is nearby Kendall Square and Harvard Square. The area can be accessed via the MBTA Red Line subway and the Metro West suburbs via Route 2.
Design and features of ARC
The ARC will be situated in a five-storey building with a total floor space of 223,000ft². It will feature flexible lab and R&D spaces, an employee lounge, conference and meeting areas, a fitness workout area with showers and lockers, and a bike room with secure storage.
In addition, the building will include a 29,000ft² penthouse to support the tenant roof-top equipment.
A grand lobby with a two-storey atrium and gathering spaces will be provided, as well as a service elevator with a capacity of 5,000lb running between the first floor main lobby and the penthouse.
The centre will also include a loading dock area with dock levers and feature concrete slab floors with a live load capacity up to 100 per ft². It will have a floor-to-floor height of 11ft on the first floor and 14ft 6in on the other floors. The column bay spacing will be 22ft 6in x 22ft 6in for the first floor and 22ft 6in x 45ft for floors two to five.
The laboratory in the ARC will feature air-handling units with pre-filters, final filters, and chilled and hot water coils. It will have a paring at a ratio of 1.5 spaces per 1,000ft².
Contractors involved with Alewife Research Centre
Spagnolo Gisness & Associates (SGA) was awarded a contract to design the core, shell, and lobby elements of the research building. McNamara Salvia, VHB, and AHA Consulting Engineers were awarded the structural engineering services contract.
John Moriarty & Associates was awarded the general construction contract for the research facility. Ipswitch Bay Glass (IBG) was contracted to provide curtainwalls and windows for lab building.
Marketing commentary on The Davis Companies
Headquartered in Boston, The Davis Companies (TDC) is a real estate investment, development, and management firm. The company has invested more than $4bn in gross asset value through real estate equity, debt and fixed-income securities. It owns real estate portfolio of approximately 12 million ft² across the Eastern US.
US-based pharmaceutical company Athenex, in partnership with the State University of New York Polytechnic Institute (SUNY Polytechnic Institute), is building…