Leaf Systems Bioscience Research Facility, Norfolk
Leaf Systems International opened its new bioscience research and development facility located at the Norwich Research Park in Norfolk, UK. Leaf Systems, a spin-off from John Innes Centre (JIC), will use the facility to produce proteins, metabolites and complex natural products.
Project Type
Bioscience research facility
Construction Started
June 2016
Expand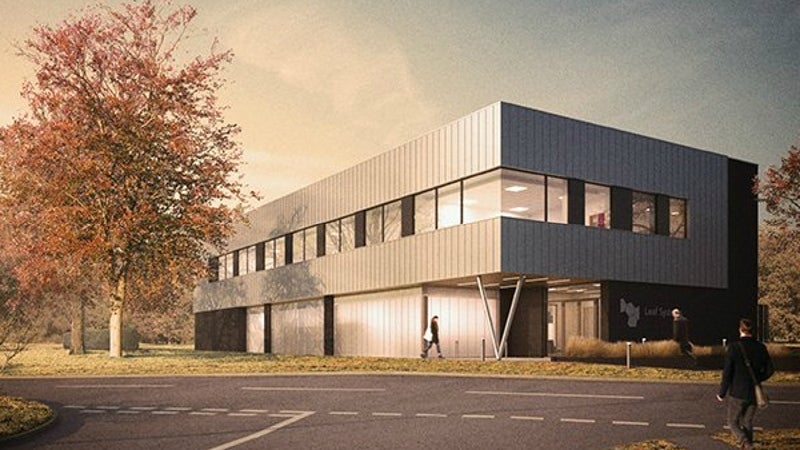 Leaf Systems International has opened its new bioscience research and development (R&D) facility at the Norwich Research Park in Norfolk, UK.
A spin-off from John Innes Centre (JIC), Leaf Systems will use the facility to produce proteins, metabolites, and complex natural products. The company is a joint venture between JIC, Plant Bioscience (PBL), Norwich Research Partners, and Biotechnology and Biological Sciences Research Council (BBSRC). The joint venture partners collaborated for the development of the R&D facility.
Norwich Research Partners was responsible for the construction of the facility. It submitted the planning application for the project to the South Norfolk Council in February 2016.
The ground breaking ceremony was held in June 2016 and construction was completed by January 2017. The facility is expected to be fully-operational by the end of March 2017.
Location details of Leaf Systems' new facility
The facility is located at zone two of the Norwich Research Park Enterprise Zone, adjacent to JIC's laboratory.
The Norwich Research Park is situated in 230ha of parkland, which includes 52ha of Enterprise Zone with development land ideal for companies to set up bespoke office space and research facilities. The research park provides flexible laboratory and office accommodation, and facilities for growing businesses.
R&D at Leaf System's new facility
The two-storey bioscience R&D facility has a total floor space of 1,000m² and includes plant-growing areas and development laboratories. It will provide services to companies and research organisations by manufacturing adequate quantities of valuable proteins and other natural products to facilitate research and product development.
Leaf Systems will work with companies as a contract development partner to build up and increase the production of the products or intermediates. It will also work with academic scientists to convert the science into scalable processes or to discover new technologies.
The company also plans to participate in translational R&D consortia, including EU framework programmes.
Technology used at Leaf Systems' research facility in Norfolk
Leaf Systems uses a safe and simple system called Hypertrans® expression technology for the production of proteins in plants. The patented technology was developed at the JIC by Professor George Lomonossoff and Dr Frank Sainsbury as a plant-based system for producing proteins.
Proteins developed using Hypertrans® can be extracted by crushing the leaves and then purifying the product from the leaves. The Hypertrans® technology achieves quick protein production compared to existing commercial processes, which use yeast cultures, bacteria, and animal tissue for developing proteins and vaccines. The technology also enables protein production in large quantities, for use in response to emergencies such as epidemics.
The technology can also be used for manufacturing products such as pharmaceuticals and vaccines as part of the contract for international R&D partners. It can further be used in the production of antigens including virus-like particles for vaccine development or nano-technology.
Leaf Systems has already licensed the technology to Medicago, which is using it to produce vaccines against influenza for clinical trials in Canada and the US.
Contractors involved
LSI Architects were responsible for designing the facility, while R G Carter was awarded the construction contract to build the facility.
Thermo Fisher Scientific (Thermo Fisher) will establish a new pharmaceutical services facility for integrated biologics and sterile drug development and…