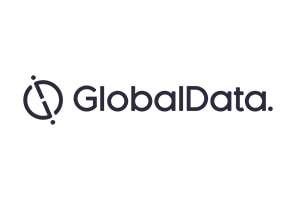 Spinal muscular atrophy (SMA) is a group of neurological disorders that cause a loss in muscle movement due to depleting motor neurons and progressive muscle wasting. The disease can be either present from birth or onset in later life. It can cause many issues for the sufferer such as muscle twitching, respiratory issues, problems with swallowing, scoliosis, and contraction of joints. The condition can be classified differently depending on severity and can be fatal in infants and adults.
SMA is caused by a defect of the SMN 1 gene. This gene codes for a protein called survival motor neuron (SMN) which is crucial for the survival of motor neurons in the brain. Diagnosis of the disease is tested with symptoms and confirmed with a DNA test.
SMN- independent therapies will be developed and utilised in spinal muscular atrophy treatment
Biogen launched a therapy  called Spinraza, also known as Nusinersen, which is an effective treatment for SMA. Other companies are now looking to capture a market share of Spinraza through the development of new treatments. Both pharmaceutical powerhouses and small pharmaceutical companies look to drive the development of pipeline products.
Challenges in the development of drugs include a need for long-term safety and clinical data for SMA drugs; the need for early diagnosis to give patients effective therapy; and the need to gain an understanding of the natural history of the disease using data from previous trials. GlobalData's report 'Spinal Muscular Atrophy (SMA): Opportunity Analysis and Forecasts to 2028' looks to elaborate and consolidate key data to gain a valuable insight in the SMA market.
Key highlights include:
An overview of the key unmet needs in SMA, including an exploration of whether pipeline products will fill these unmet needs
Overview of SMA including epidemiology, etiology, pathophysiology, symptoms, diagnosis, and disease management
Pipeline analysis discussing data which assesses emerging trends in the industry
Market data – SMA therapeutics market revenue, cost of therapy, and treatment usage patterns from 2018-2028
This report will allow you to identify emerging players in the industry who potentially have strong product portfolios to gain a competitive advantage. You'll be able to use data to develop your own business strategies and build a sales and marketing plan. Organise your sales efforts and use data to drive revenue in the SMA market.
To learn more about this report, visit GlobalData's Report Store.