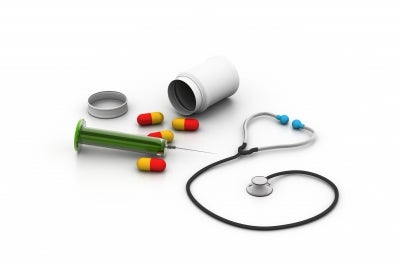 Patients in the UK could lose as many as 2,400 doctors under the government's Comprehensive Spending Review, the Royal College of General Practitioners (RCGP) has warned.
While the health budget for 2015-16 has been spared a reduction by Chancellor George Osborne, GPs fear that they could lose out in a share of £2bn in health service funding, which will be pooled for joint spending with local authorities.
If general practice is not protected, around £200m of funding it currently receives would be directed into the pooled fund, which many observers believe will primarily be used to pay for cash-strapped social services, according to the RCGP.
RCGP chair Dr Clare Gerada said: "While most people breathed a huge sigh of relief on Wednesday when the Chancellor announced that the NHS budget would continue to be protected, our analysis shows that, in reality, the budget for general practice in 2015-2016 could suffer from savage cuts.
"Right now, we need 10,000 more GPs, not 2,400 fewer."
"At a time when we are already struggling to cope with the demands of an ageing population and a patient client group that has increasingly complex health issues, it is ludicrous that the Chancellor has put in place a programme that risks taking millions of pounds out of general practice. Right now, we need 10,000 more GPs, not 2,400 fewer."
Last month, a college poll revealed that 85% of UK doctors think general practice is 'in crisis', and nearly half of GPs said they can no longer guarantee safe patient care as the sector receives only 9% of the NHS budget.
The RCGP is calling for ministers to guarantee that none of the money put in the pooled fund will be diverted away from general practice, and instead use the fund to give more resources to doctors' surgeries.
---
Image: Doctors fear they could lose £200m in funding if general practice is not protected by the government. Photo: courtesy of FreeDigitalPhotos.net.