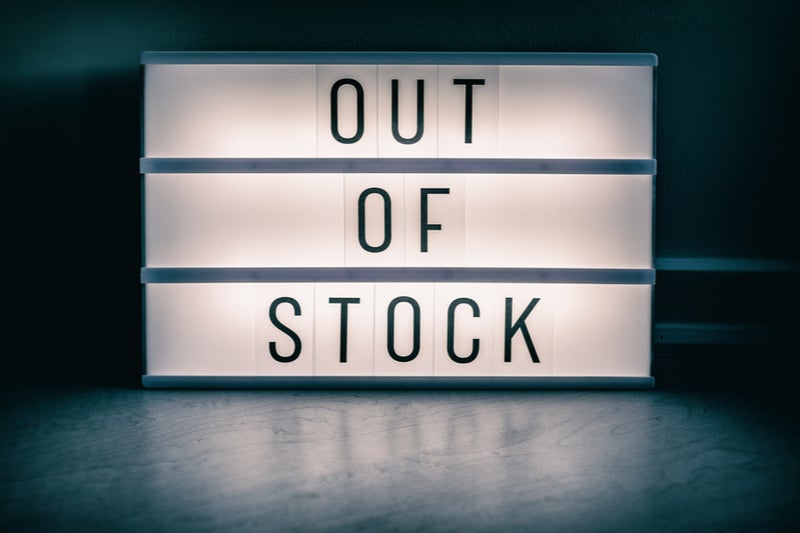 Anaesthetics are the medicines most impacted by drug shortages in the US, an analysis of Food and Drug Administration (FDA) data has revealed.
Of the 114 drugs currently in short supply, the worst-hit therapeutic area of anaesthesia has shortages of 13 different generic medications. In this class of drugs, there are 274 different doses or presentations produced by a range of manufacturers, that are currently scarce; the most among any therapeutic group.
Anaesthesia drugs in short supply across the US include commonly used anaesthetics like propofol, ketamine and etomidate. As per an FDA spokesperson, drug shortages can occur for many reasons, including manufacturing and quality problems, production delays, and discontinuations of product by the manufacturer.

This analysis is based on data taken from the FDA's drug shortage database on 20 December. The database is updated daily.
The most common reason for short supplies of anaesthetics is an increase in demand, which is responsible for around 41% of all shortages in that category. In contrast, for all other therapeutic areas combined, just 31% of drug shortages can be attributed to increased demand.

One explanation for the increased demand for anaesthesia drugs could be the high numbers of hospitalised Covid-19 patients who can no longer breathe on their own and require mechanical ventilation. These patients must be intubated which involves inserting a tube into their airway to support their breathing, and therefore are sedated to avoid the associated discomfort and pain.
"Drug shortages are not a new issue and anesthetic drugs experience some of the highest frequencies of shortages," says Rose Joachim, managing pharmaceutical analyst at GlobalData. Typical fluctuation in availability is driven by routine shortages due to quality control and contamination risk. "However, due to the COVID-19 pandemic, this typical fluctuation in availability is being worsened by global supply chain issues".
The data also shows that around 22% of the anaesthesia drugs currently in short supply are unavailable, while 27% are on back order. Most of the anaesthetics in shortage are technically available, but not at levels sufficient to meet the country's needs.
Joachim goes to say that shortages of anesthetic drugs can have major impacts on patient care and safety. According to a survey conducted by the American Society of Anesthesiologists in 2012, the need for product substitution during a shortage can lead to suboptimal anesthetic outcomes, including the increased occurrence of minor complications or lengthy wait times in operating and recovery rooms. "Very severe shortages of key anesthetic drugs could also require hospitals to delay or cancel procedures until drugs become available," she adds.

A spokesperson for the FDA said it is "actively monitoring" the availability of drugs.
Still the spokesperson said, "the majority of drugs currently in shortage are due to manufacturing quality issues, and not due to transportation or supply chain disruptions that may be impacting other industries".
"Drug Shortage Staff within the FDA's Center for Drug Evaluation and Research has asked manufacturers to evaluate their entire supply chain, including active pharmaceutical ingredients, finished dosage forms, and any components that may be impacted in any area of the supply chain."