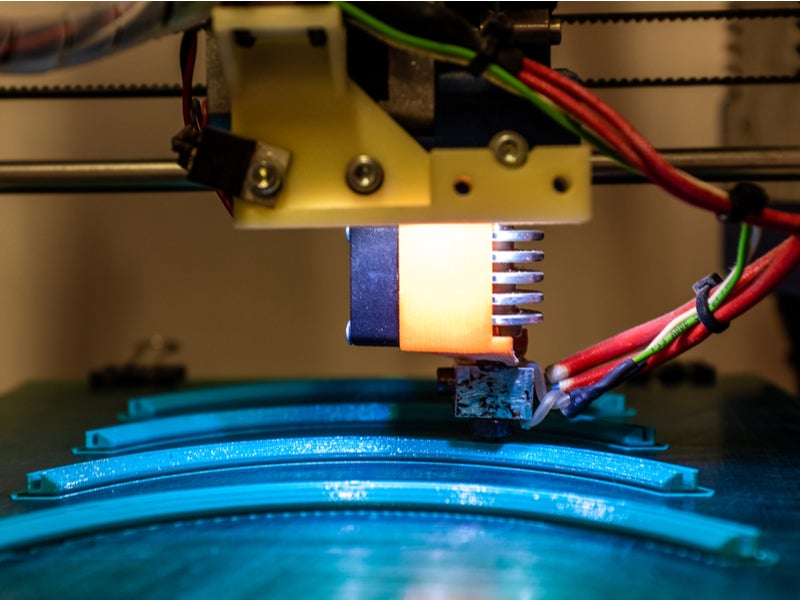 The 3D printing community, from major manufacturers to start-ups and individuals, has responded to the Covid-19 crisis by pledging to support the production of vital medical equipment such as ventilators and personal protective equipment (PPE) for hospitals tackling the pandemic.
Listed below are the key macroeconomic trends impacting the 3D printing industry, as identified by GlobalData.
Educating the engineers
For the market to grow, industry executives noted a need to educate both current and future engineers about its capabilities, such as considering 3D printing instead of automatically considering an injection moulding solution. Some suppliers are keen to accelerate the awareness and understanding of its potential by encouraging the creation of university courses. They argue that, if you cannot influence the present generation of engineers quickly enough, then at least you can teach the next generation. GE Additive has announced an Additive Education Program (AEP) that aims to give over one million students the opportunity to use 3D printing by 2020.
M&A
Often, companies in other industries are acquired for the talent of their people. The term coined for this is "acqui-hiring" and it is now happening in the 3D printing industry. In 2019, EOS acquired the Texas-based powder bed fusion R&D startup Vulcan Labs. Vulcan Labs began as a spinoff of Stratasys, one of EOS's major competitors, and was established as a research and innovation entity in order to develop its technology for metal manufacturing.
Several of Vulcan Labs' employees were previously part of a 3D printing service bureau, Harvest Technologies, which Stratasys acquired in 2014. In healthcare, Stryker acquired K2M in 2018 for $1.4B, which made it a leader in the 3D printed titanium implants.
Legal battles over intellectual property
The business that opportunity vendors now see from the industry is notable in the legal battle continuing between two competing metal 3D printing providers. Desktop Metal and Markforged have had legal issues before, with Desktop Metal alleging that Markforged had infringed on its proprietary metal 3D printing technology. The companies came to an out-of-court agreement after Markforged alleged that Desktop Metal employed "dirty tricks" against Markforged. The legal battles suggest a maturing industry, with vendors prepared to act legally to defend what they see as their competitive position.
This is an edited extract from the 3D Printing in Healthcare – Thematic Research report produced by GlobalData Thematic Research.