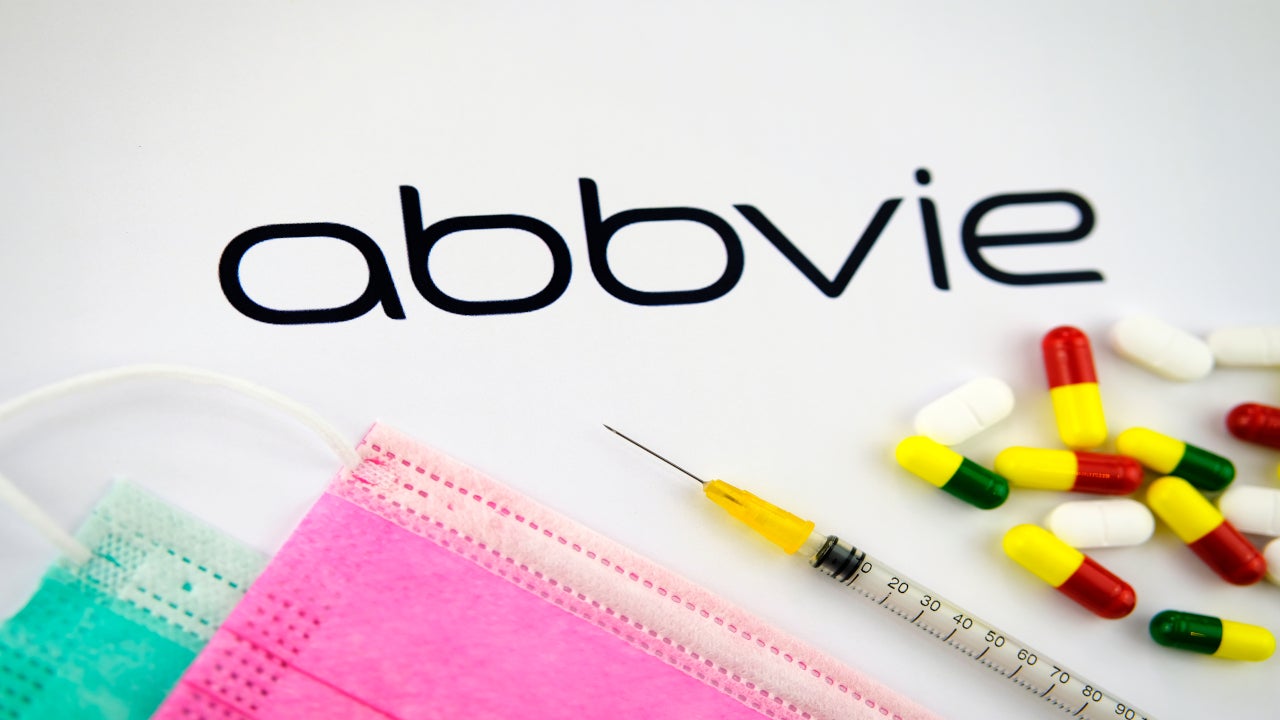 AbbVie's strategy to blunt headwinds from the entry of Humira (adalimumab) biosimilars in 2023 with its JAK inhibitor Rinvoq (upadacitinib) is constrained by recent news, experts said. A safety signal with Pfizer's Xeljanz (tofacitinib) in the same drug class gives pause as to the extent of the market traction of JAK inhibitors including Rinvoq, they added.
Nonetheless, AbbVie may still retain somewhat of the upper hand as anti-TNFs like Humira continue to maintain physician support given long-term safety and efficacy experience. The adoption of its biosimilars is still shaky given payer and competitive market dynamics, experts added.
AbbVie is counting on a shifted focus to its JAK inhibitor Rinvoq (upadacitinib) and Skyrizi (risankizumab-rzaa) to counter market erosion in immunology after Humira biosimilars launch, as per its long-term strategy outlined in a December 2020 presentation. Rinvoq and Xeljanz are approved to be treated in moderate-to-severe RA that has an inadequate response or intolerance to methotrexate. Physician comfort has led to them prescribing TNF inhibitors like Humira after methotrexate, but given the oral administration of JAK inhibitors, they have been increasingly appealing to patients. Moreover, with the advent of Xeljanz generics in the future, this had been expected to only increase, as per experts.
But on 27 January, Pfizer announced that Xeljanz did not meet its noninferiority endpoint against a TNF inhibitor in a Phase IIIb/IV trial with regards to major adverse cardiovascular events (MACE) and malignancies in patients with at least one additional cardiovascular (CV) risk factor. Following the news, Pfizer's shares dropped by 2.8% on that day compared to the previous day's close.
Given the fresh safety data on Xeljanz and the perception of a class effect, the movement to JAK inhibitors, and as such the impact on the earlier use of Xeljanz or Rinvoq after methotrexate failure, could be hampered. The choice of TNF inhibitors as an early treatment modality may continue. However, this would still not necessarily translate into a clear path for Humira biosimilars, they said. Biosimilar uptake in RA and other autoimmune conditions has been plagued with questions on payer acceptance and interchangeability, and experts anticipated the same could be true once Humira's biosimilars are launched in 2023.
On its 4Q20 call, Pfizer said it does not have any visibility on Xeljanz's future label but continues to analyse the study's secondary endpoints. AbbVie emphasized that Rinvoq is differentiated and is not associated with elevated rates of MACE and malignancies. However, an analyst said prescribers will likely view it all as "class effect" and the imperative will be on AbbVie to prove otherwise.
AbbVie did not respond to a request for comment.
Xeljanz data impacts other JAK inhibitors for better or worse
The current physician consensus was that JAK inhibitors may work as well as TNF inhibitors or even better, said Dr Jeffrey Sparks, assistant professor of Medicine, Brigham and Women's Hospital, Boston, Massachusetts. But now there will be less of an impetus to continue with that momentum and consider JAK inhibitors after methotrexate failure, he said. Given the Xeljanz news, it is unclear if that quiet shift toward JAK inhibitors will continue, said Dr Roy Fleischmann, clinical professor of Medicine, the University of Texas Southwestern Medical Centre at Dallas. While patients are very accepting of oral drugs, they may question the choice if there is even a slightly higher risk, said Fleischmann.
At the approved 5mg BID dose of Xeljanz, 47% of patients had the first MACE event within the risk period compared to 37% (HR=1.24) of those on a TNF inhibitor—Humira or Amgen's Enbrel (etanercept), and 62% reported a malignancy, excluding non-melanoma skin cancer, compared to 42% with a TNF inhibitor (HR=1.47). The numbers are limited, but there is a clear trend in higher number of safety events, said Dr Michael Nurmohamed, rheumatologist, Amsterdam Rheumatology & immunology Centre, the Netherlands.
Experts said there is a perception of a class effect among JAK inhibitors, though it is not definitively proven. The onus will now be on other JAK inhibitors to disprove this safety effect due to the perceived class effect, said Dr Lee Simon, ex-FDAer and principal, SDG Consultants, Cambridge, Massachusetts. Higher selectivity to certain JAKs may matter in terms of efficacy or safety in preclinical studies, but no major differences have been seen among the published data so far, said Fleischmann. Also, since patient groups in each study were distinct, a cross-trial comparison among the JAK inhibitors in Phase III datasets is not rational, said Dr Gregg Silverman, professor, Department of Medicine, NYU Grossman School of Medicine, New York. Hence, the jury is out on how differentiated the drugs are from each other, he added.
The Xeljanz news could now make TNF inhibitors relevant again, said Simon. There will always be some patients who will benefit from one approach over another and if a patient does well on a TNF inhibitor for many years, there is no reason to pick a different drug, said Silverman. Rheumatologists are also comfortable prescribing TNF inhibitors, given the longer efficacy and safety track record with them, Sparks said.
Whether the Xeljanz data may prompt a label change for that drug or others in its class will be understood only after the full dataset is analysed, said Nurmohamed. In the past, regulatory bodies have typically viewed safety signals in terms of a class effect, said Sparks, referring to the venous thromboembolic event (VTE) risk observed in this drug class. An increased thrombosis risk with Eli Lilly's Olumiant (baricitinib) and the 10mg Xeljanz dose led to the FDA considering this as a class effect, as per the Rinvoq summary review documents. Despite this, the cause of the VTEs and whether they are specific to JAK inhibitors is still unknown, said Nurmohamed.
Humira biosimilars face the same challenging payer wall
Despite the role TNF inhibitors can continue playing following the Xeljanz news, several hurdles exist before biosimilars can be seamlessly integrated into clinical use, experts agreed. Physician hesitancy remains similar to when the first generics were introduced, Simon added. There are already biosimilars approved and available in RA, but they are not being used, said Fleischmann, citing agreements between pharmacy benefit managers (PBMs) and companies that drive decisions. Even outside of the safety concerns, whether Rinvoq will be used or pushed by payers after Humira biosimilars make an entry would depend on rebates and similar factors, said Fleischmann.
If the current payer system remains, then any biosimilar uptake will be difficult, Fleischmann said, adding if integrated healthcare systems like the Veterans Affairs (VA) choose to use biosimilars, it could make some difference. Moreover, physicians in private practices do not have the resources to spend hours negotiating with payers for a patient to get a specific drug, even within the same class, said Simon. Nurmohamed said biosimilars have been widely used in the Netherlands, and patients are well-informed of the process.
Nonetheless, informed rheumatologists are increasingly comfortable with biosimilars as an initial agent, said Silverman, but not as much with switching between different versions. Interchangeability is less of a concern with treatment-naïve patients, agreed Fleischmann. Even though the current biosimilars are cheaper by only 20–30% or less, said Silverman, there could be a place for Humira biosimilars, especially for new patients.
Manasi Vaidya is a Senior Reporter for Pharmaceutical Technology parent company GlobalData's investigative journalism team. A version of this article originally appeared on the Insights module of GlobalData's Pharmaceutical Intelligence Center. To access more articles like this, visit GlobalData.