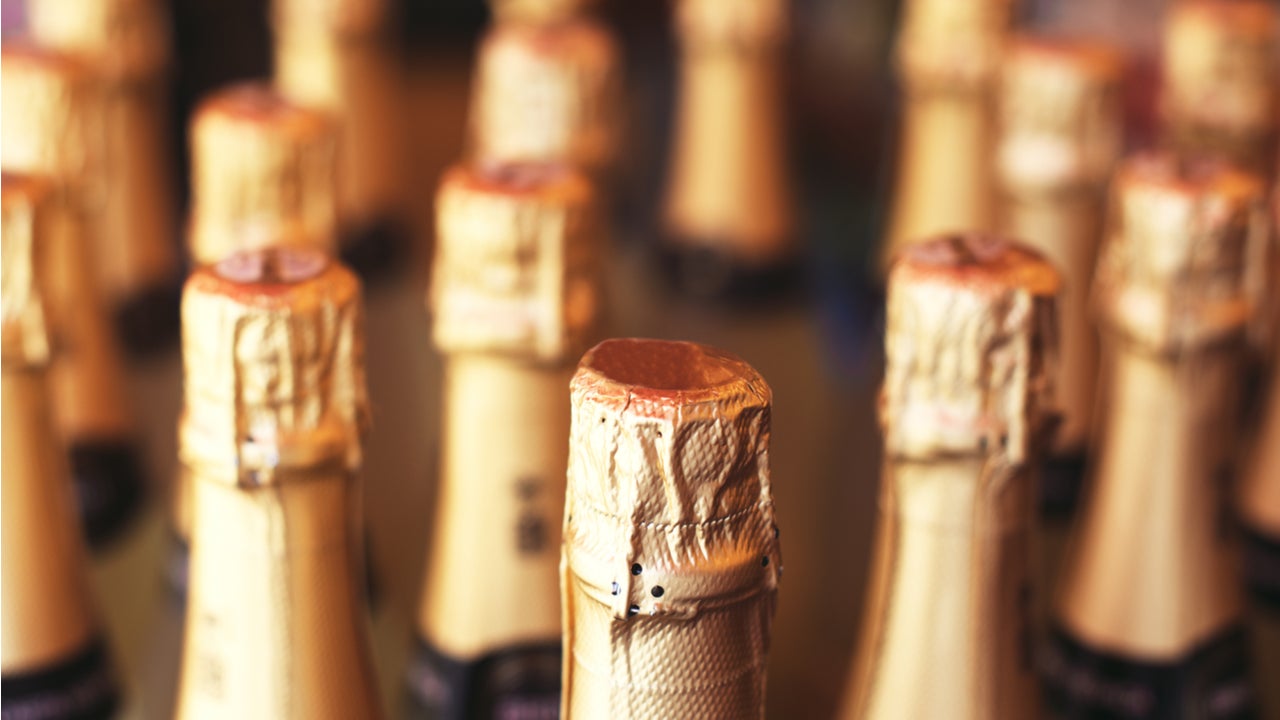 Economists believe that the pandemic has triggered an increased demand for alcohol spending- but some glass production has been diverted towards creating vials for coronavirus vaccines resulting in a bottle shortage.
Tim Duy
Tim Duy, professor of practice and senior director of the Oregon Economic Forum at the University of Oregon, retweeted an article on the acute glass bottle shortage in the US caused by a rise in alcohol consumption and growing use of glass bottles for Covid-19 vaccine vials. US distillers, as a result, are waiting to ship thousands of wine and spirits cases to store shelves due to a reduced supply of glass bottles.
Experts believe that the acute glass shortage is threatening sales just before the peak Christmas season. Meanwhile, spirits companies are moving to alternative methods of packaging and new bottles with notes to explain the new packaging to their customers. However, wholesalers are rejecting the new bottles due to the change in sizes that requires a change in the warehouse as well. US distillers are now raising concerns over what glass supplies will mean for their outlooks, which has delayed production and shipments in recent months, amid virus uncertainties and a critical selling season.
Data from the Bureau of Economic Analysis suggests that US spending on alcohol increased dramatically during the pandemic, rising to almost 13% for wine and 14% for spirits during the first quarter of 2020 and third quarter of 2021.
"The causes of shortages range from robust alcohol demand to the labour shortages and logistics problems at play in the broader economy. .. some glass production had even been diverted to make vials for Covid-19 vaccines." https://t.co/k4bM1Byi5h

— James Pethokoukis (@JimPethokoukis) November 29, 2021
Charles Kenny
Charles Kenny, senior fellow and the director of technology and development at the Center for Global Development, shared an article on how a rapidly ageing population of farmers, and the dependence on foreign unskilled labour, is creating an agricultural workforce crisis in Malaysia. A global shortage of workers caused by the Covid-19 pandemic is now urging richer nations to lure back migrant workers from Asia as part of their new recovery initiatives.
This has created new challenges for the global governance of labour migration. For instance, the Association of Southeast Asian Nations (ASEAN) economies like Malaysia and Singapore that have a huge migrant labour workforce are now facing a dilemma of whether to curb outward migration or encourage global labour mobility amid growing virus uncertainties.
Although the newly elected Malaysian government opposed the country's participation in Australia's new visa scheme for ASEAN agricultural workers that encourages employment of skilled, semi-skilled, and unskilled ASEAN farm workers for a longer-term, the country's first cohort of workers are expected to arrive in Australia in December this year and in March 2022. Malaysia is worried about losing its key agricultural workers to Australia, and is under intense political pressure to reduce its dependence on foreign unskilled labour due to the pandemic, while trying to replace its foreign plantation workers with local labour.
"The [Malaysian] government is worried about losing key agricultural workers [to Australia]…. dependence on foreign unskilled labour [and that] Malaysia's farmers are aging rapidly, creating an agricultural workforce crisis…"https://t.co/d4enrI4FoN

— Charles Kenny (@charlesjkenny) November 29, 2021
Klaus F Zimmermann
Klaus F Zimmermann, economist, emeritus professor of economics at Bonn University, and the president of the Global Labor Organization (GLO), retweeted an article on how education and GDP drive the Covid-19 vaccination campaign.
A new GLO discussion evaluated the speed of Covid-19 vaccinations across countries, a key factor to curbing the pandemic. The group considered examined a number of parameters, such as the GDP, education, political regimes, pandemic pressures, and the rollout and availability of vaccines.
The discussion found that initially rigid countries are slow in adopting the vaccination process. Meanwhile, education is most relevant for scaling the vaccination campaign and financial assistance of the economies help in achieving higher vaccination rates.
How education and GDP drive the COVID-19 vaccination campaign. A new GLO Discussion Paper by GLO Fellows Vu Ngo, Toan Luu Duc Huynh, Huan Huu Nguyen, GLO Affiliate Phuc Nguyen and GLO President Klaus F. Zimmermann https://t.co/3ePQ59oqAH

— Global Labor Organization (GLO) (@Glabor_org) November 29, 2021