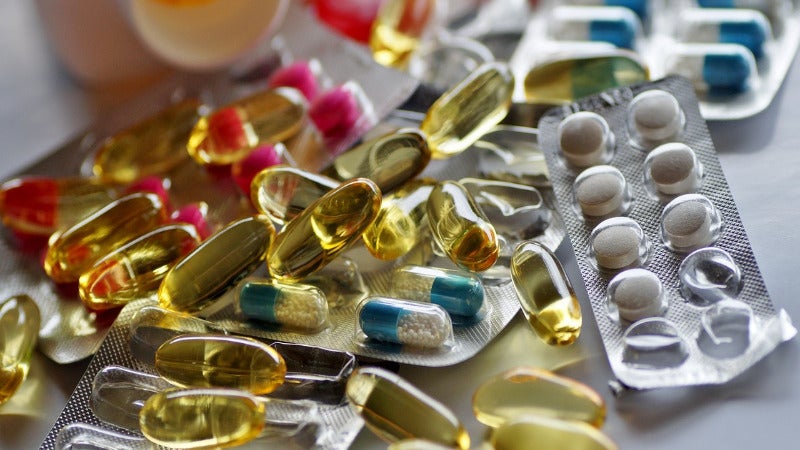 The orphan drug market can be an alluringly lucrative sector. Most big pharma corporations inherit these specialty business units through mergers and acquisitions (M&As) and, going forward, some of these companies will thrive due to their products with orphan drugs designations. 
It is not, however, a viable sector for all pharmaceutical companies as it requires specialist capabilities.
The major players
As illustrated in the figure below, GlobalData has identified the top 15 pharma players in 2025. This model uses forecast sales for firms' respective therapies with orphan drug designations.
Roche is expected to have the highest collective sales from these drugs. However, the company will have modest growth during 2018–2025, with a Compound Annual Growth Rate (CAGR) of 2.5%. The only organisations that will have double-digit sales growth from their orphan drugs will be Merck & Co. (11.4%), AstraZeneca (19.7), Takeda (14.9%), and Sanofi (16.1%).
Amgen and Biogen are the only players expected to have negative CAGRs from their therapies with orphan drug designations; at -3.3% and -2% respectively.

Orphan Drug Designations: The Top Pharma Companies by 2025 Forecast Sales and CAGR
Leading the way
Looking at the collective sales from therapies with orphan drug designations, Roche has generated the highest sales and will maintain its leading position going forward. This can be largely attributed to its oncology portfolio, which provides – and will continue to provide –  a significant proportion of the company's sales.
The vast majority of Roche's oncology drugs with an orphan drug designation are expected to be blockbusters by 2025. These include Perjeta (pertuzumab), Tecentriq (atezolizumab), Herceptin (trastuzumab), Avastin (bevacizumab), Rituxan (rituximab), Venclexta (venetoclax), Kadcyla (ado-trastuzumab emtansine), Alecensa (alectinib), and Gazyva (obinutuzumab). Notably, none of these drugs were originally developed in-house at Roche, but were gained through successful M&As. This is exemplified by Roche's acquisition of one of the leading biotech players, Genentech.
AstraZeneca's orphan drugs are expected to have the strongest CAGR over 2018–2015. This can also be attributed to its oncology offering, specifically the therapies developed by other companies later acquired by AstraZeneca. These includeMedImmune's Imfinzi (durvalumab),KuDOS Pharmaceuticals' Lynparza (olaparib), andAcerta Pharma's Calquence (acalabrutinib).
Strong sales growth is also expected to be seen from Japanese firm Takeda, thanks to its orphan drugs. Of these, the ones with the strongest CAGRs were inherited from its M&As with Shire, Ariad Pharmaceuticals, and Millennium Pharmaceuticals. 
Falling behind
Of the top 15 pharma companies, Amgen and Biogen are the only players expected to see a negative CAGR from their orphan drugs. Their failure to replace flagship brands with novel pipeline drugs is one reason for this. The decline is also due to cannibalization from generics or biosimilars, causing sales to drop.
In a defensive strategy, Amgen and Biogen are expected to turn to M&As in the near future. Through this they hope to maintain their respective presence in the orphan drugs sector, and rejuvenate their pipelines by inheriting expertise from niche specialist players.