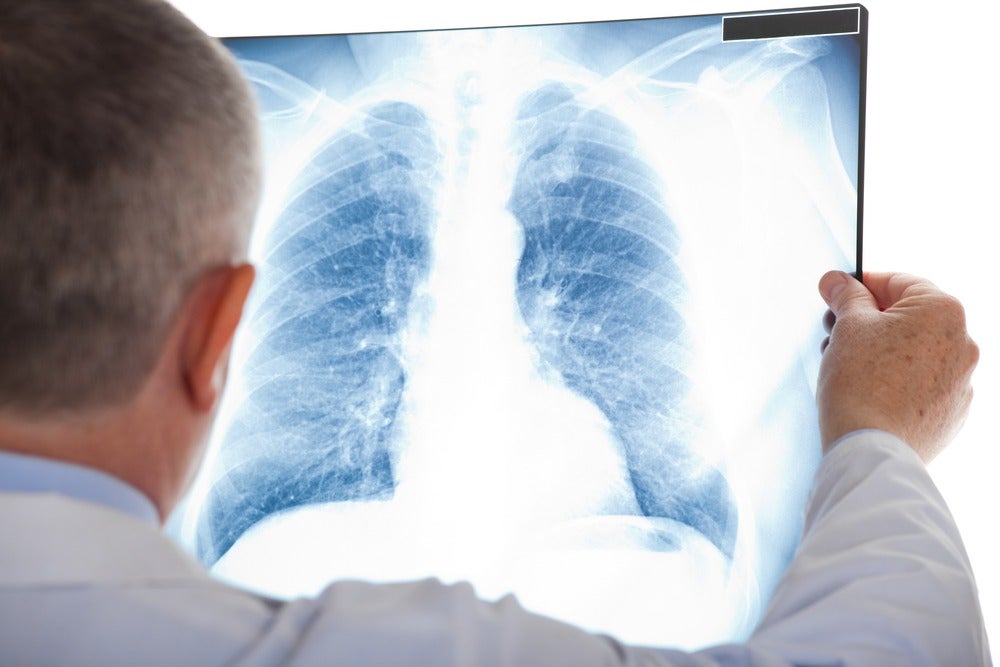 On 5 February, the US Food and Drug Administration granted a Breakthrough Therapy designation to AstraZeneca's MEDI8897, an investigational monoclonal antibody (mAb) for the prevention of lower respiratory tract infections (LRTIs) caused by respiratory syncytial virus (RSV) infections in infants.
Respiratory syncytial virus treatment: MEDI8897
AstraZeneca also won Prime eligibility from the EU's European Medicines Agency for MEDI8897, with both designations stemming from positive interim results from a Phase IIb trial evaluating the safety and efficacy of MEDI8897 in healthy preterm infants.
Following several years of clinical development setbacks in the broader RSV field, MEDI8897 has the potential to offer substantially improved efficacy and cost-effectiveness over existing RSV products.
RSV is a common RNA (ribonucleic acid) pneumovirus that causes seasonal lung and respiratory tract infections across the globe. While infections in healthy adults are usually mild, RSV can cause severe LRTIs and occasional mortality in vulnerable individuals such as infants, the elderly and immunocompromised patients.
The only approved medicine for RSV prophylaxis is AstraZeneca's Synagis (palivizumab), a humanised mAb targeting the RSV fusion (F) protein.
However, GlobalData's primary and secondary research indicate that Synagis' high price and restrictive label in the US and European markets have largely limited its clinical applications.
Synagis also has a relatively short half-life and requires monthly dosing during the RSV season, which presents a formidable barrier to patient compliance.
AstraZeneca is positioning MEDI8897 as a direct successor to Synagis, with key improvements in efficacy and dosing.
According to key opinion leaders (KOLs) interviewed by GlobalData, amino acid alterations within MEDI8897 confer broad functionality to neutralise a panel of RSV A and B strains and have a higher neutralising potential than Synagis.
Further modifications to extend half-life confer the ability to prevent infection for an entire four- to five-month RSV season with a single injection, which amounts to a substantial practical improvement.
Importantly, the enhanced clinical profile of MEDI8897 may expand its commercial opportunities beyond those of Synagis. For example, on top of the Phase IIb trial, the planned development programme for MEDI8897 also includes studies in late preterm and healthy full-term infants.
The commercial opportunity for prophylactic and therapeutic RSV products remains high, as several pipeline candidates have failed to hit their marks in clinical development.
Development pipeline: Johnson & Johnson and Novavax
In 2017, Regeneron's suptavumab (REGN222) was dropped from the development pipeline after a Phase III failure in healthy infants, and Johnson & Johnson recently suspended all clinical activities for its experimental RSV antiviral drug, lumicitabine, in 2018.
Although Novavax's Phase III RSV F vaccine for maternal immunisation may yet achieve approval, KOLs interviewed by GlobalData believe that it will not be a silver bullet for RSV, as multiple prophylactic options may be required for the range of patient populations affected by RSV.
Since 2017, AstraZeneca has been developing MEDI8897 jointly with Sanofi, with the former helming development and manufacturing activities through initial approvals and the latter leading commercialisation efforts.
The two companies have plans to initiate a pivotal Phase III trial in the near future as a final step before reaching the market.
AstraZeneca and Synagis
In late 2018, AstraZeneca announced a deal to divest its US rights to Synagis to Swedish Orphan Biovitrum (Sobi) for $1.5 billion, while establishing a profit or loss-share agreement for MEDI8897 with the same company. In the context of recent positive clinical data, these commercial manoeuvres indicate strong confidence that MEDI8897 will launch successfully and likely overtake and expand upon Synagis' existing market share.
Related Reports
GlobalData (2019). Respiratory Syncytial Virus (RSV): Opportunity Analysis and Forecasts to 2028, to be published
GlobalData (2018). Conference Review: Highlights from IDWeek 2018, October 2018, GDHC2051EI
GlobalData (2017). Expert Insight: Persistence May Be Novavax's Greatest Asset in Its Quest to Develop an RSV Vaccine, January 2017, GDHC1199EI