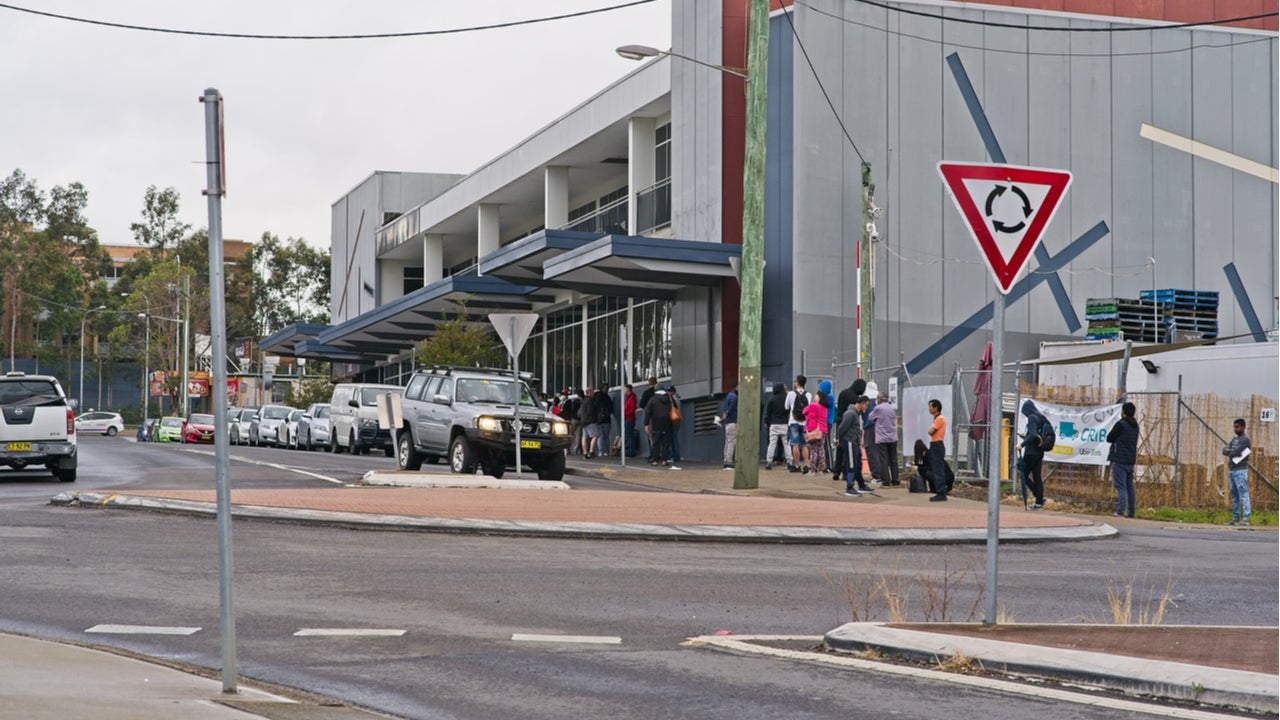 Experts believe that Australia's disaster payments scheme is a real patchwork and largely inadequate as it does not cover a majority of workers and businesses. More than 20,000 customers have accessed hardship assistance, with more than 14,500 home loans and 600 business loans deferred in the current Covid lockdowns.
Jim Stanford
Jim Stanford, economist and founder of the Progressive Economics Forum, retweeted an article on the current patchwork and inadequate income supports in the New South Wales (NSW) lockdowns becoming a threat to economic stability and public health. According to experts, Covid support payments still exclude many businesses and workers who are struggling to survive as the pandemic stretches into 562 days in Australia.
Workers are uncertain about the future and are concerned whether their businesses will last through the repeated lockdowns being implemented in the most populated areas of NSW, Queensland, Victoria, and other states.
The Covid-19 outbreak in 2020 caused the country to shut its borders to hundreds of workers, students, and tourists. About 3.5 million people were placed on the JobKeeper wage subsidy programme that cost the government almost $90bn. Meanwhile, welfare recipients received a Covid supplement that doubled the amount they had received earlier, pulling them out of poverty.
Our Senior Economist @ak_pennington explains to @abcnews why the current "patchwork and inadequate" income supports in the NSW lockdowns are a menace to public health as well as economic stability: https://t.co/z80tAqOuK8

— Centre for Future Work (@CntrFutureWork) August 8, 2021
Christophe Barraud
Christophe Barraud, chief economist and strategist at Market Securities, shared an article on the cost of renting a home bouncing back from a Covid-19 pause that could increase the rate of inflation in the future, altering the Fed's calculations about increasing interest rates.
Experts believe that the performance of rents and housing prices will influence the 12-month inflation predictions in the months ahead following reopening of the economy and pandemic restrictions. Recent housing-cost trends, for instance, point to a more persistent, rather than temporary, upward price pressures in the coming years.
Core inflation increased 3.5% in June from 2020, the highest growth rate in 30 years. Rising prices in the second quarter were primarily caused by disrupted supply chains, rebound in travel activities, and temporary shortages that came ahead of the latest virus surge caused by the Delta variant. However, economists predict travel and other supply-side constraints to diminish by the end of the year.
🇺🇸 #Housing | Rising Rents Pose Risks to the #Fed's Inflation Outlook – WSJ
*Link: https://t.co/b6tmpxCofZ pic.twitter.com/DenL69lFWJ

— Christophe Barraud🛢 (@C_Barraud) August 8, 2021
Matthew E Kahn
Matthew E Kahn, Provost Professor of Economics at the University of Southern California, shared an article by Jonathan Meer, a professor of economics at the Texas A&M University on arguments related to vaccines, lockdown, and mask mandates boiling down to the question of the risks they impose on others and how much freedom should one have to decide what is right for them.
With Covid-19 vaccines readily available for distribution and administration, the calculations have shifted, Meer writes. Despite unvaccinated people not posing a threat to vaccinated individuals, they are still imposing a huge cost on the government, healthcare, and the public. Consequently, people against vaccines should bear not just the health but the full financial cost of Covid-related hospitalisations.
My friend Professor Meer is "old school". Economists will see that his proposal addresses moral hazard concerns. When is The Public comfortable with "tough love"? https://t.co/MJnrJ5Xgir

— Matthew E. Kahn (@mattkahn1966) August 8, 2021