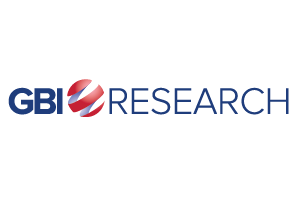 An investigation by CNN has revealed what appear to be ethical and legal breaches in the marketing of a drug by Otsuka subsidiary Avanir.
As a result, Los Angeles City Attorney Mike Feuer has announced that his office has launched a formal investigation into the southern California-based company.
PBA: not as widespread as advertised?
Avanir's drug Nuedexta is approved for the treatment of pseudobulbar affect (PBA), which leads to frequent and involuntary laughing, crying or other emotional displays.
The disease is rare in the general population, but is more common in the elderly due to its strong association with conditions such as Alzheimer's disease, multiple sclerosis (MS) and amyotrophic lateral sclerosis (ALS).
Experts contacted by CNN as part of the investigation suggested that Avanir's estimate that 40% of patients with one of these predisposing conditions display symptoms of PBA was exaggerated, and that the true figure is closer to 5%.
Inappropriate marketing practices
Nuedexta was approved in 2010 for use in patients who exhibit PBA symptoms, on the basis that in a trial of 326 PBA patients with underlying MS or ALS, it was able to approximately halve the number of laughing and crying episodes.
However, the CNN investigation revealed Avanir to have engaged in practices such as providing financial incentives for physicians in exchange for prescribing the drug, and aggressively promoting the drug in the off-label setting.
This has been attributed to an aggressive sales force, which was highly focused on increasing the penetration of the drug into nursing home populations.
State regulators also found evidence of doctors inappropriately diagnosing nursing home residents with PBA with the specific purpose of justifying the use of Nuedexta in patients whose behaviour makes them difficult to manage.
Dangers highlighted
The drug has not been systematically tested in the elderly, and hasn't been shown to be safe or effective in Alzheimer's patients, many of whom receive the drug.
The alleged overprescription of Nuedexta also appears to be linked to a sharp increase in the number of side effects, ranging from rashes and falls to comas and deaths.
In particular, a study identified that the drug doubles the number of falls in patients with Alzheimer's disease.
If the investigation rules against it, Avanir will face hefty fines, and the case will serve as a warning against the promotion of off-label drug use.