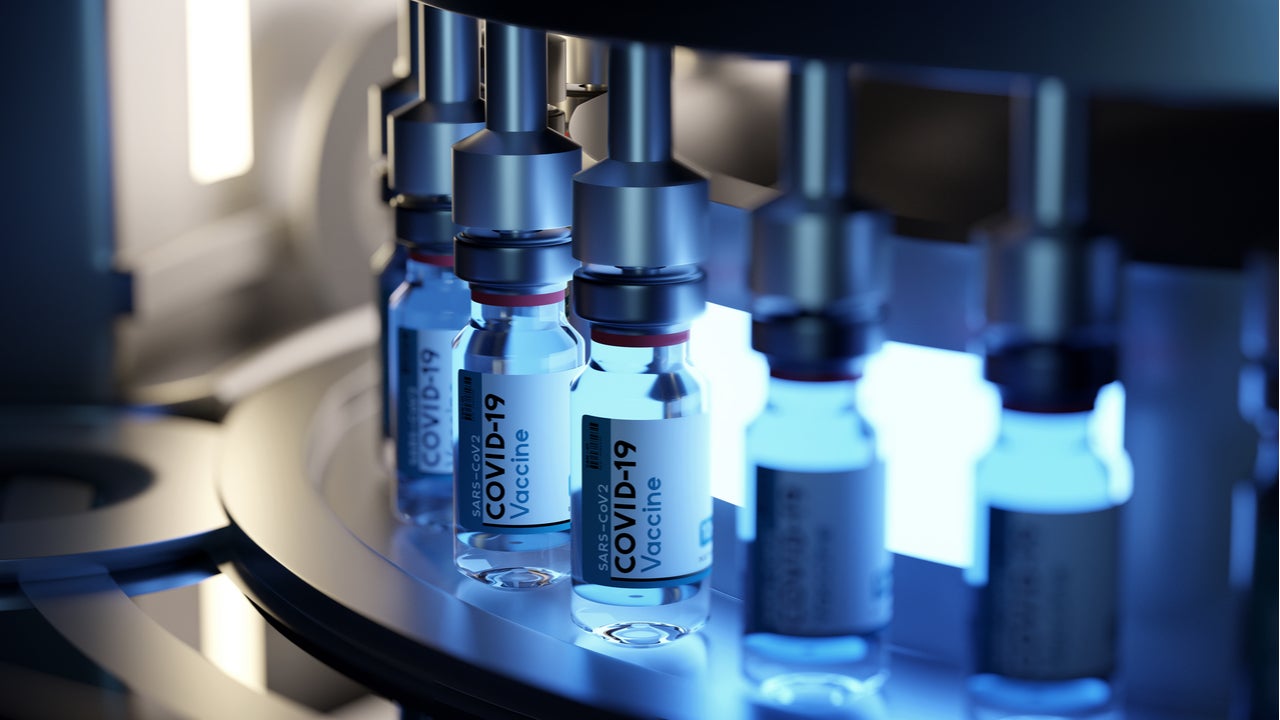 Some economists believe that Big Pharma has been war profiteering during the pandemic, by earning three times in profits off vaccines in one year than the actual cost needed to vaccinate the entire world at once.
Umair Haque
Umair Haque, director of Havas Media Lab and founder of Bubblegeneration, tweeted on economists being able to state that it is breathtakingly inefficient that the world community is spending multiple times more in making vaccine profits from big pharma companies, instead of just spending $10bn to achieve 70% herd immunity by vaccinating the entire world against the coronavirus once and for all.
Sharing CNN data on confirmed Omicron cases across the world, Haque highlights that 17 countries and territories have now reported Omicron coronavirus variant cases, including Canada, Belgium, Austria, Germany, Denmark, the UK, Italy, Israel, and others.
Pointing at former director of the Centers for Disease Control and Prevention (CDC), Tom Frieden's comments on Big Pharma war profiteering during the pandemic, Haque highlights that pharmaceutical companies, and particularly vaccine manufacturers, have been earning about $36bn every year in perpetuity as against the $10bn required to vaccinate the entire world at once.
Pharmaceutical company Pfizer, for instance, he explains, develops one Covid-19 shot for 76p, but is reportedly selling the vaccine shots for $29 a dose to the UK government. The company is further expected to deliver 2.3bn vaccine doses this year with forecasted revenues worth $36bn.
Haque believes that the idea of vaccination is just a shell game, a revelation of the inefficiencies of governments who have chosen capitalism or giving vaccine patents to the Big Pharma rather than using a public goods approach to vaccinate the world against Covid.
'Economists would — and should — say that all this is breathtakingly "inefficient." Instead of spending $10 billion to vaccinate the world, once and for all, we are spending multiple times that, every year, to do it via Pharma companies.'https://t.co/fUPiZ0ROv1

— ❤️ Umair (@umairh) December 7, 2021
Danny Blanchflower
Danny Blanchflower, the Bruce V Rauner professor of economics at Dartmouth College, New Hampshire, and part-time professor at the University of Stirling and Research Associate at the National Bureau of Economic Research (NBER), retweeted an article shared by Dan Alpert, an investment banker and adjunct professor at Cornell Law School, on the huge spike in Americans' pandemic savings gradually diminishing leading to an expected drop in the demand-side drivers that has caused the high inflation.
Experts believe that the drop in cash reserves could dampen consumer spending and economic activity, as well as the condition of working-class Americans. The government's infusion of cash to support millions of households during the pandemic helped people pay off debts, meet their basic necessities, supported the unemployed, and caused a torrent of consumer spending as the virus waned with robust vaccinations in the country.
Low-income households, who benefitted the most from the pandemic stimulus, are now seeing their savings diminishing or even exhausted. As a result, the economic recovery is looking less resilient for them.
Experts have forecasted the excess pandemic savings of many working- and middle-class households to exhaust early next year. Meanwhile, wealthy families have been able to save more. Senior economic analyst at Bankrate, Mark Hamrick, therefore, believes that there is a significant cross-section of the American population which is financially fragile.
The US personal saving rate in October 2021, which had peaked above 30% during the pandemic, dropped to its December 2019 level of 7.3%.
The @NYTimes's @talmonsmith lays out why the huge pickup in household savings during the pandemic will not be around much longer. And with it will go many of the demand-side drivers of the recent spike in #inflation. #mustreadhttps://t.co/uCzQE0ooO6

— Dan Alpert (@DanielAlpert) December 7, 2021
Claudia Sahm
Claudia Sahm, economist and former director of macroeconomic policy at the Washington Center for Equitable Growth, and a section chief at the Board of Governors of the Federal Reserve System, shared an article on US's pandemic recovery moving fast and the American Rescue Plan being the best economic plan in 40 years.
Sahm further explains that this kind of economic recovery did not take place after the Great Recession of 2008 that was characterised by a housing market meltdown. In addition, while inflation critics would state that the Rescue Plan was a failure, it is not and that the fiscal relief is playing a critical role in the recovery from the year and a half years of Covid recession.
The US, is therefore, winning despite a tenacious pandemic, whether inflation-adjusted consumer spending, business investments, jobs recovery, and household savings.
If you look broadly at the U.S. economy—inflation-adjusted consumer spending, jobs, business investment, and household balance sheets—it's clear AMERICANS ARE WINNING. That was not the case after the Great Recession when some of today's hawks led policy." https://t.co/1H7kyMxhmB

— Claudia Sahm 🇺🇦 (@Claudia_Sahm) December 7, 2021