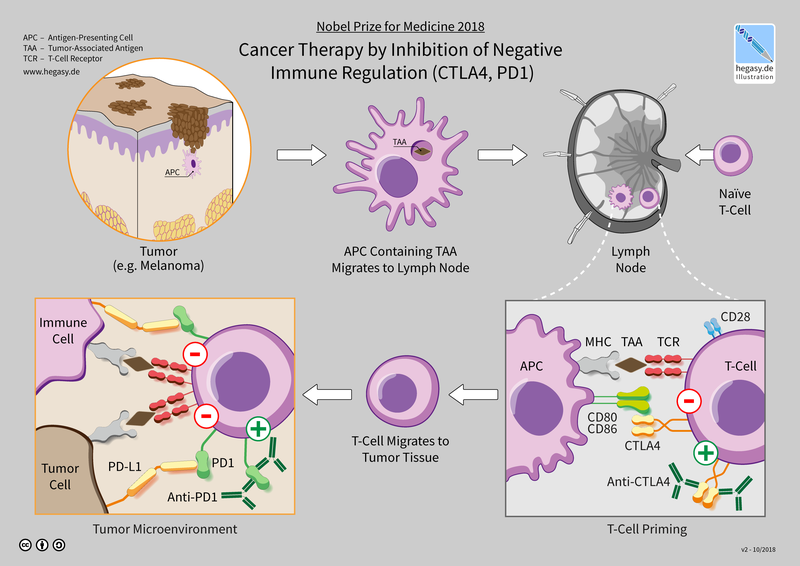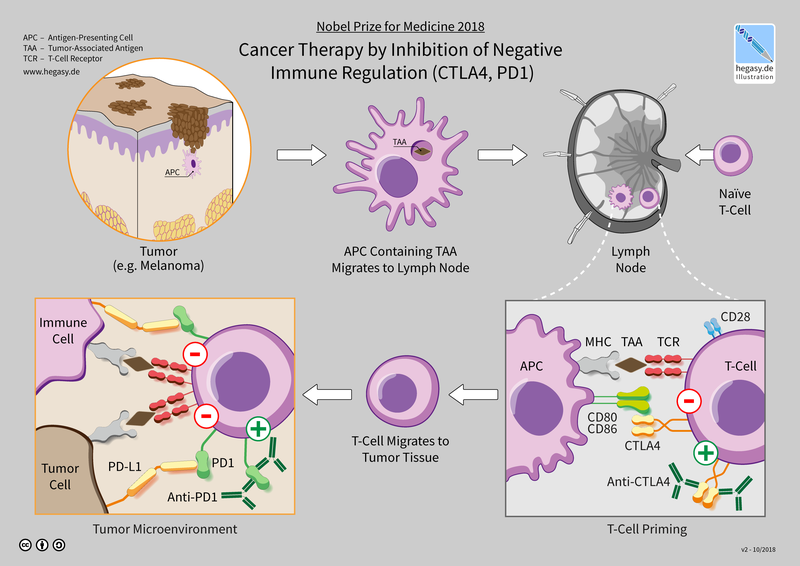 Image Credit: Guido4.
The number of companies generating significant revenue from immunotherapies for the treatment of cancer is expected to more than double from 14 in 2017 to 29 in 2024, according to a report from GBI Research.
Although the current cancer immunotherapy market consists of only a few active companies – most notably Celgene, Merck & Co., Bristol-Myers Squibb and Roche – several companies are projected to enter the market over the forecast period, including big pharma companies such as AstraZeneca, Pfizer and Gilead Sciences, as well as small biopharma companies such as Argos Therapeutics and Incyte.
These companies are expected to enter the market with CAR-T therapies, immune-checkpoint inhibitors and cancer vaccines, all of which have shown promise in clinical development and are expected to have a notable impact on the market. This will translate into high compound annual growth rates for individual companies throughout the forecast period, with Johnson & Johnson and AstraZeneca in particular emerging as market leaders by 2024.
The immune-checkpoint inhibitor market is expected to become the most competitive segment, generating more revenue than any other class of therapy. In this segment alone, AstraZeneca, Bristol-Myers Squibb, Roche, Pfizer, Merck KGaA and Merck & Co. will have active marketed products by 2024, most of which will be blockbuster therapies. However, Bristol-Myers Squibb and Merck & Co. are expected to lead this segment in terms of revenue.
The following figure displays the proportion of total company revenue that can be attributed to cancer immunotherapies for all the companies that have active products in the pipeline and are among the top 20 pharmaceutical companies between 2017 and 2024.
In terms of the cancer immunotherapy market, the majority of companies in 2017 derived less than 10% of their revenue from cancer immunotherapy products. Only three companies – Celgene, Incyte Corp and Ono Pharmaceutical Co – derived more than 40% of their revenue from this market.
This number is forecast to increase markedly, as ten companies are projected to derive more than 40% of their total revenues from cancer immunotherapies by 2024. This shift reflects the rapid market growth within this cluster, with many recently approved products expected to become blockbuster therapies.­
For more insight and data, visit the GBI Research report store.