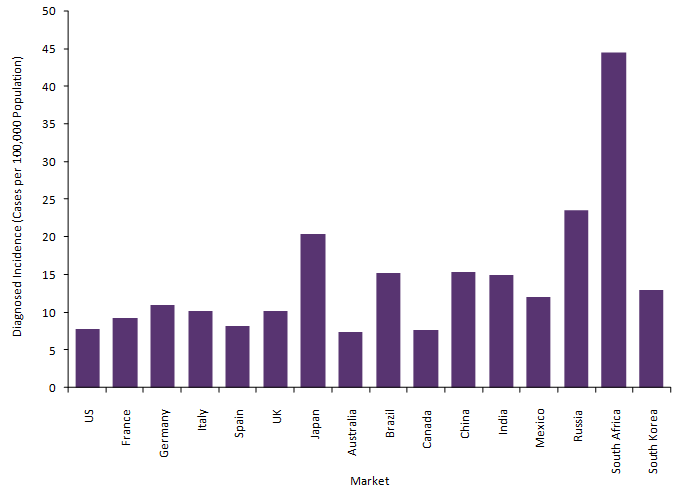 All women are at risk for cervical cancer. It is most commonly seen in women over age 30, with the main cause attributed to certain types of human papillomavirus (HPV), primarily contracted via sexual intercourse. The American Cancer Society (ACS) recently released new guidelines on 30 July for the screening of cervical cancer. The ACS estimates that the newly revised criteria will prevent 13% more cervical cancers and 7% more cervical cancer deaths.
The guidelines, last updated in 2012, now set the cervical cancer screening starting age at 25 years (previously 21 years), but lower the primary HPV testing age from 30 to 25 years. The higher age recommendation comes in response to new evidence that shows HPV vaccinations have led to a drop in rates of women with precancerous cervical changes, while the lower age recommendation comes in response to evidence of improved patient outcomes in those who already have the virus. With the implementation of the updated screening guidelines, the new eligibility criteria will likely drive a reduction in the number of new cervical cancer cases and deaths.
According to the most recent estimates from the US National Cancer Institute's Surveillance, Epidemiology, and End Results Program (SEER), in 2020, over 13,000 new cases of cervical cancer are expected to be diagnosed with over 4,000 deaths. With the updated guidelines in place, GlobalData epidemiologists expect this to impact the epidemiology of cervical cancer over the next five years. More specifically, in the US, GlobalData epidemiologists predict that the diagnosed incidence of cervical cancer will likely see a reduction to the current 2025 estimates, with potential to hold the lowest incidence rate across the remaining sixteen major pharmaceutical markets (16MM: US, France, Germany, Italy, Spain, UK, Japan, Australia, Brazil, Canada, China, India, Mexico, Russia, South Africa, and South Korea), as shown in Figure 1. Ultimately, the new screening criteria will result in earlier disease detection, an increase in cases averted, more timely treatment, and improved cervical cancer health outcomes in the US.