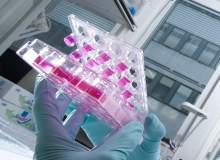 Lupus has long been a challenging condition to treat. An autoimmune disorder, characterised by skin rashes, joint pain and debilitating fatigue, it rarely presents the same way from one person to the next. This means treatment is far from a 'one-size fits all' affair.
While at the milder end of the spectrum the disease may affect just the skin, the term is more commonly used as shorthand for systemic lupus erythematosus (SLE), which can cause a debilitating array of symptoms. As Dr Richard Furie, chief of rheumatology at Northwell Health, explains, it is one of the most heterogeneous diseases in existence.
"What happens is the immune system goes a little haywire and starts attacking the body, and while the most common manifestations relate to skin rashes and arthritis, every organ in the body can be affected," he says. "Most commonly, it affects the kidneys, which we call lupus nephritis."
Early medications
Prior to the 1950s, an SLE diagnosis was little better than a drawn-out death sentence, with the majority of patients surviving less than five years. However, the dawn of corticosteroids dramatically changed the prognosis, helping patients with lupus (and other inflammatory diseases) live relatively normal lives.
Steroids, then hailed as a 'miraculous', 'life-saving' class of treatment, were soon accompanied by other anti-inflammatory drugs (NSAIDs) and immunosuppressants. Today, the typical lupus patient may take a highly individualised cocktail of all these drugs, together with anti-malarials and aspirin. They cannot be cured, but they can adequately manage the disease.
How well do you really know your competitors?
Access the most comprehensive Company Profiles on the market, powered by GlobalData. Save hours of research. Gain competitive edge.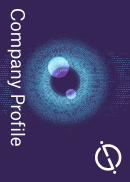 Company Profile – free sample
Thank you!
Your download email will arrive shortly
Not ready to buy yet? Download a free sample
We are confident about the unique quality of our Company Profiles. However, we want you to make the most beneficial decision for your business, so we offer a free sample that you can download by submitting the below form
By GlobalData
"When you compare lupus to other, similar conditions, the dearth of new drugs becomes painfully apparent."
Unfortunately, the field has only advanced to a point. When you compare lupus to other, similar conditions, the dearth of new drugs becomes painfully apparent.
"For around 50 years, nothing got approved by the FDA [US Food and Drug Administration] for lupus via the traditional route of a randomised controlled trial," says Furie. "If you look at brethren diseases like rheumatoid arthritis, inflammatory bowel disease and multiple sclerosis, they have been doing many clinical studies and getting drugs. There have been about 15 drugs approved for rheumatoid arthritis since the mid 1990s but it's not the case for lupus."
A targeted therapy
As Furie sees it, there is no question that we need more efficacious lupus therapies. Ideally, these need to target the relevant biological pathways, rather than simply mitigating the symptoms.
"There has been a lot of work done in pathogenesis – trying to figure out what components of the immune system are abnormal in lupus – since the early 90s," he says. "But while that sparked the modern era of drug development, the majority of drug candidates failed their studies. Since then, we've seen failure after failure after failure."
It therefore came as a promising development when, in June this year, AstraZeneca presented strikingly positive phase II results for a lupus drug under development. The drug in question, anifrolumab, is an investigational monoclonal antibody intended to treat moderate to severe forms of the disease. It is being developed by MedImmune, the global biologics research and development arm of AstraZeneca.
"The data were excellent, certainly by far the best phase II lupus data we've ever seen," says Furie, who worked on the trial as principal investigator. "One lupus drug, Benlysta, was approved in 2011, but the phase II data for anifrolumab is even better than the phase III data for that."
Early disappointments
To explain why these results mark such a turning point, it is necessary to backtrack a few years, to when the interferon pathway was first flagged up as a possible target for drug development. Essentially a type of signalling protein, released by host cells in response to the presence of a pathogen, interferons help modulate the responses of the immune system. Scientists discovered that the majority of lupus patients have an overactive interferon pathway.
Two drug companies in particular, MedImmune and Genentech, were keen to explore the potential. In both cases, they developed antibodies against a subtype of interferon, IFN-α, which had been shown in lab studies to affect the relevant patterns of gene expression.
These drugs – sifralimumab and rontalizumab – showed great promise in lab tests, and subsequently went through to phase I and then phase II trials. Unfortunately, there were disappointments ahead: phase II results for Genentech were wholly negative, and they were mixed for MedImmune.
"It was very exciting to know you could manipulate this pathway, but the clinical response was not very good."
"It was very exciting to know you could manipulate this pathway, but the clinical response was not very good," says Furie. "We felt this discordance between biologic response and clinical response might be because maybe we weren't inhibiting the interferon pathway enough. There are five subtypes of type 1 interferon, and we were only blocking one, leaving four out of the five capable of signaling through the type 1 interferon receptor."
MedImmune therefore decided to try a different tack. Rather than taking sifralimumab through to phase III, it turned its attention to a second antibody, anifrolumab, which targeted not the individual type 1 interferon proteins but the receptor for all five.
"If you're looking for greater inhibition that's the way you would do it – it blocks everything," says Furie.
The route to success
Once its safety had been established, anifrolumab moved on to a phase II, randomised, double-blind trial known as MUSE. The 305 trial participants – all of whom were suffering from relatively severe forms of the disease – were divided into three groups. One group received the placebo, one received a 300mg dose of the drug, and one received a 1000mg dose of the drug, all of them at four-weekly intervals for a year.
The patients did not have to stop taking their background therapies, but in order to be classed as a responder, they did ultimately have to reduce their steroid use below a certain level.
"We made the endpoint really harsh, because often, the harsher the endpoint, the more of a test it is on your drug," explains Furie. "When we do these studies we look at a lot of different things – how their joints are doing, how their skin rashes are doing – and no matter what metric we looked at there was a consistent response. I guess what gives us the confidence that this drug works is not just the robustness but the breadth, the consistency across all these different metrics."
In fact, the only metric that proved disappointing was fatigue, where the drug seemed no better than the placebo. The study also flagged up two further points of curiosity: firstly that the 300mg dose seemed to evince a better response than the 1000mg dose (Furie attributes this to a plateau effect) and secondly that there were stark differences between two key patient groups.
"Three quarters of our participants were interferon gene signature positive, and a quarter were negative," says Furie. "The interferon gene signature positive patients did much better – they were much sicker on the whole so it makes biological sense they're going to have a better clinical response while not responding as well to placebo."
Since the data was published, the study has moved into a phase III programme, where some of these questions should hopefully be resolved. Because the drug has been granted Fast-Track designation by the FDA (a means of expediting the review process for drugs that fulfill an unmet medical need), it will most likely hit the clinic within the next four years.
In the meantime, the state of lupus research looks more promising than it has done in decades.
As Furie puts it: "There's a lot of excitement, that's the bottom line."