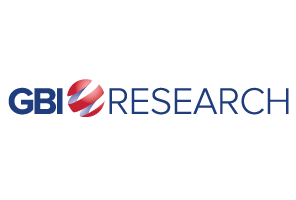 The digital age has created a raft of new expectations from healthcare providers and patients, and pharma needs to adapt quickly. Over 40% of consumers state that information from social media affects their health decisions. Physician preferences are also changing – 75% of healthcare providers now want and expect digital content from pharma providers.
In addition, the effectiveness of pharma's traditionally favoured marketing channel – face-to-face meetings between sales reps and physicians – is decreasing.
This has resulted in job losses in recent years, including a 30% reduction of US sales reps by Eli Lilly in 2013, and the cutting of 1,600 reps by AstraZeneca in 2016.
A wealth of options
GBI Research's latest report examines various digital strategies that pharma companies can implement in order to maintain return on investment in the face of a changing marketing landscape. The use of digital channels, in conjunction with traditional methods as part of a synergistic multichannel marketing strategy, can help boost growth, increase efficiency and reduce costs. For example, the use of tablet devices in 'detailing' between sales reps and physicians saves sales reps 250 hours a year, allowing for 35,000 more customer visits. Channels such as mobile apps enable pharma companies to reach vast audiences on a regular basis –Sanofi's GoMeals diabetes app has been downloaded over 850,000 times.
Time for change
While the pharmaceutical industry readily adopts new approaches to provide medical advancements, it has been much slower to adopt technology within its marketing efforts. With the radical changes in expectations created by mobile technology and social media, pharma can no longer afford to be hesitant. The companies that invest in digital marketing now will be the ones that succeed tomorrow.