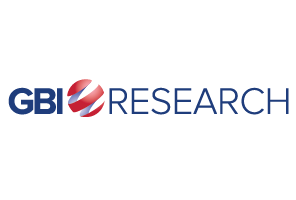 Recent and impending US patent expirations for many biologics – among them blockbuster drugs such as Lantus, Remicade, Avastin, and Herceptin – present ample commercialization opportunities for biosimilar manufacturers.
Despite this, the biosimilar market is immature. Only four FDA-approved biosimilars are marketed in the US, the first of which, Zarxio, was approved in March 2015, almost a decade after the approval of the first biosimilar in Europe.
Notably, none of these biosimilars are considered interchangeable with their reference products, meaning that they cannot be substituted without the intervention of the health care provider who prescribed the reference product.
Switching studies central to FDA draft guidance on biosimilar interchangeability
Originally expected in 2015, much-needed FDA draft guidance on biosimilar interchangeability was finally published last month. The guidance emphasizes the importance of switching studies. In order to secure interchangeability status, a biosimilar product must be able to be switched with its reference product without reducing effectiveness or increasing safety risks. Notably, this should include at least two separate exposure periods to each of the two products.
Industry welcomes draft guidance
Despite setting a high benchmark for interchangeability status, the draft guidance has been enthusiastically welcomed by many industry players including the American College of Rheumatology and biosimilar developers such as Pfenex . The general consensus is that the guidance strikes the correct balance between facilitating sponsors and improving patient access for biosimilars, whilst ensuring that product quality and safety are not compromised.
Future Outlook
The requirement for stringent switching studies certainly poses barriers to the approval and uptake of biosimilars in the US. However, in the long term it is likely to boost biosimilar market growth. Interchangeable biosimilars have a clear competitive advantage over their non-interchangeable counterparts but sponsors' efforts to attain this status for their products have been directionless to date.
However, the new guidance has the potential to reduce ambiguity and confusion among biosimilar developers, enabling them to streamline drug development processes for biosimilars with interchangeability potential. As more interchangeable biosimilars enter the market this will diversify cost-efficient treatment options and improve confidence in biosimilar use among health care providers and patients.