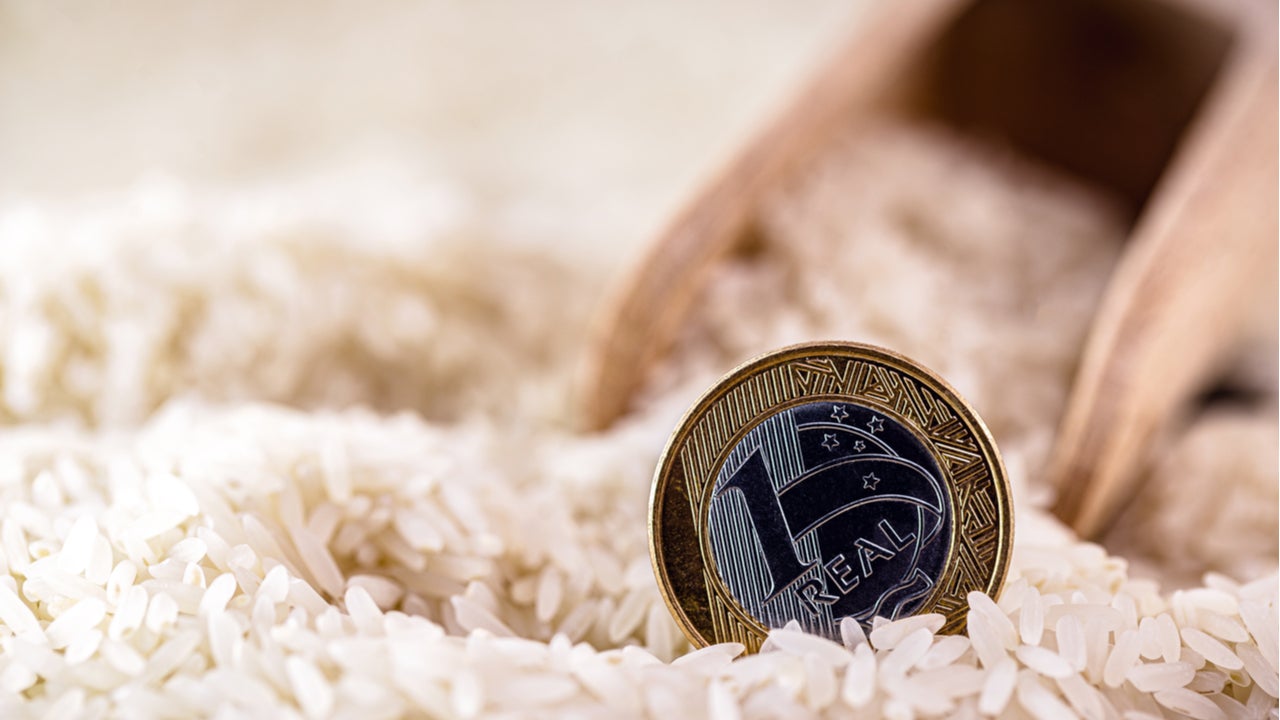 Economists say that global food prices reached a six-year high in February, triggered by pandemic-related supply chain disruptions and climate issues, and now export restrictions.
Ian Bremmer
Ian Bremmer, a political scientist and president and founder of the Eurasia Group, shared an article on how pandemic-related disruptions have led to a rise in global food prices. According to Bremmer, global food prices are 40% higher than a year ago. Economists believe that China's growing demand for grains and soybeans, and an ensuing drought in agricultural powerhouses in Brazil, have further accelerated food inflation triggered by the Covid-19 crisis.
Experts state that this 40% year-on-year increase in May this year, could be the highest level reached in ten years. Food price inflation, in extreme cases, can lead to famines, thereby escalating the economic crisis and mass unemployment caused by the pandemic.
Global food prices are 40% higher than last year.

China's growing demand for grains & soybeans, and a severe drought in Brazil, have accelerated food inflation triggered by pandemic-related disruptions.#HardNumbers @gzeromediahttps://t.co/s6hTfwPdbz

— ian bremmer (@ianbremmer) June 5, 2021
Will Hutton
Will Hutton, a journalist and president designate of the Academy of Social Sciences, shared an article that the Labour party is likely to lose the next UK election, as it refuses to support the fact that fully vaccinated individuals should have a pass allowing them more freedom. Former prime minister Tony Blair has called for a new pass to allow vaccinated people more liberties.
Blair emphasises that individuals who have received both the coronavirus jabs should be treated differently than those who have not. For instance, fully vaccinated people should be allowed to travel overseas using a new digital pass and go to vaccine-only venues such as sports arenas and restaurants.
He stressed on the need to relax restrictions between the vaccinated and unvaccinated, as part of a report called Less Risk, More Freedom created by the Tony Blair Institute for Global Change. The report highlights the effectiveness of coronavirus vaccines and how they have proven to reduce transmission. Fully vaccinated individuals are less likely to infect others by approximately 50% and are also less likely to suffer from severe Covid-19 symptoms and die from it, the report detailed.
The reason why Labour is likely to lose the next election is that it refuses to support the popular and obvious- the fully vaccinated should have a pass permitting them more freedoms. Tony Blair calls for new pass to allow vaccinated people more freedoms https://t.co/r4ZCjPd1MK

— Will Hutton (@williamnhutton) June 6, 2021
Guntram Wolff
Guntram Wolff, an economist and director of Bruegel, shared an article on debt-financed fiscal expansions being a critical feature in many countries' Covid-19 policy response. The article highlights the role of public debt in stimulating economic recovery. It explains how higher public debt affects capital stock but leads to significant decline of the liquidity premium, which increases the fiscal burden of debt. Additionally, the revenue-maximising level of public debt has increased to 60% of GDP following 2010.
According to the International Monetary Fund (IMF), governments across the world have issued significant public debt to fund large-scale transfers and government spending. The rise in public debt has become a pressing issue to understand how it affects the economy.
Experts have found less impact of higher public debt on the private capital stock in the short and long run. However, as fiscal expansion increases the interest rate on existing public debt, it impacts the government budget more strongly.
Interesting piece by @christianbaye13 et al… Stronger effects of public debt increases on sovereign rates than I expected. Is the identification robust?
Fiscal expansions and liquidity premia | VOX, CEPR Policy Portal https://t.co/h9lz9ikQHX

— Guntram Wolff (@GuntramWolff) June 6, 2021