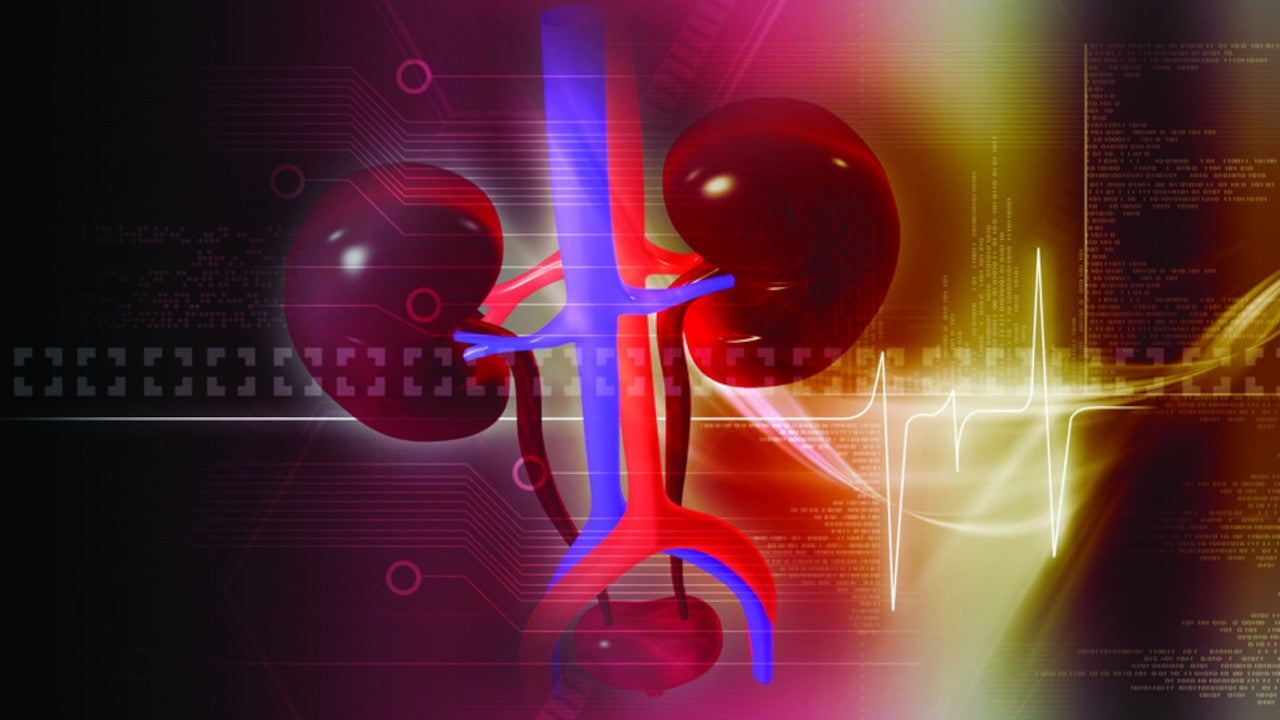 Dicerna Pharmaceuticals' DCR-PHXC (nedosiran) uptake potential in primary hyperoxaluria (PH) type 1 relies on incomplete and non-responders to Alnylam Pharmaceuticals' Oxlumo (lumasiran), said experts. Other potentially underdiagnosed subtypes could also fit this market niche, some said, although others argued therapy might not be a necessity at all.
Since Oxlumo will likely corner the PH type 1 market for the rare disorder given its first-to-market advantage, nedosiran's use will mainly be limited to those who do not benefit from Oxlumo or patients with PH type 2 or PH type 3 for which nedosiran alone is applicable, said experts. While the latter two subtypes are considered relatively rare compared to type 1, type 3 patients are also underdiagnosed due to the mild disease phenotype, experts noted. If correctly diagnosed, it could increase the patient population eligible to receive nedosiran, they said.
However, given the relatively variable phenotype, there is debate about whether or not all PH type 3 patients will require nedosiran treatment, with some experts noting diet and lifestyle changes may be adequate. However, since individual phenotypes in PH type 3 can be variable, some patients may still need and benefit from nedosiran's ribonucleic acid interference (RNAi) approach, other experts said. PH type 1, PH type 2 and PH type 3 diagnosis rates in the US are estimated to be approximately 40–50%, 10%, and 7%, respectively, according to Dicerna. In PH type 1, Oxlumo and nedosiran efficacy and safety seem comparable with no clear advantage for either therapy, said experts, based on limited published data.
Still, earlier data bode well for positive results in nedosiran's Phase II PHYOX2 study (NCT03847909), which is expected to complete enrolment in 4Q20, they said. PHYOX2 is expected to be followed by a 3Q21 US NDA submission, as per a November company presentation. While one analyst report said data from the long-term PHYOX3 extension (NCT04042402) study was a reliable early read into PHYOX2, another noted its development timeline puts the company roughly two years behind Oxlumo's development. Oxlumo was FDA approved to treat PH type 1 on 23 November.
Nedosiran revenues are estimated to reach $171m in 2025, as per GlobalData, while Dicerna estimates peak sales between $500m–$1bn. Dicerna's market cap is $1.74bn. Dicerna could not respond by press time due to the holiday break.
Uptake prospects debated for milder disease
Considering Oxlumo's approval, PH type 1 patients who are responsive to the drug would have no reason to change therapy once they are on it, said Dr David Goldfarb, clinical chief, Nephrology, NYU Grossman School of Medicine, New York. However, if there is no oxalate reduction with Oxlumo, then there may be scope to try nedosiran once it is approved, he added.
Any new eligible patient may be put on Oxlumo, agreed Dr Tej Mattoo, professor of Paediatrics and Urology, Wayne State University School of Medicine, Detroit, Michigan. If oxalate levels are effectively low after one year but there is still a concern for nephrocalcinosis or deposition of calcium salts, a different FDA-approved medication can be tried, he said. Kidney function and nephrocalcinosis are subjective measures still being monitored in addition to objective outcomes like reduction in oxalate levels, said Mattoo.
Since both therapies target oxalate synthesis at different points, there is scope for differentiation, Mattoo said. Nedosiran has a different target, so a patient who may not respond to Oxlumo could still see a benefit from nedosiran's approach, he added. Nedosiran is an RNAi therapeutic. It silences the enzyme LDHA, thus blocking oxalate formation. This leads to kidney stones and end-stage renal disease (ESRD) in advanced cases. Oxlumo targets the enzyme glycolate oxidase, thus only impacting PH type 1.
Nedosiran's differentiated mechanism compared to Oxlumo allows it to be applicable to PH type 2 and PH type 3. Genetic screening studies indicate there may be more cases of PH type 3 going undiagnosed than the other two types, said Goldfarb. With widespread screening, more patients with PH type 3 may be identified for potential treatment, he added. Some patients present with PH type 3 as children, but the condition ameliorates in their teenage years, while in others the disease may get worse later in life, said Todd Lowther, PhD, professor, Biochemistry, Wake Forest School of Medicine, Salem, North Carolina.
However, Dr John Sayer, clinical professor of Renal Medicine, Newcastle University, United Kingdom said based on genome sequencing done at his institute, PH type 3 may not be underdiagnosed. Rather, it may be a mild phenotype, specifically one which does not present often and may not require treatment, said Sayer. These patients may have their condition managed with lifestyle or dietary modifications alone, said Kerry Loomes, PhD, associate professor, Biological Sciences, Faculty of Science, The University of Auckland, New Zealand. However, dietary modifications do not have a major contribution to the PH subtypes where endogenous oxalate synthesis is the main issue, Lowther said. Dietary changes may have an impact in enteric hyperoxaluria, he added.
A patient with occasional kidney stones who can be managed by supportive care may not require medication, Mattoo said, adding decisions would be driven based on individual phenotypes. It is unknown if the disease in PH type 3 patients is severe enough to lead to ESRD, said Sayer. However, PH type 2 and PH type 3 patients can also have chronic kidney stones requiring frequent removal procedures, which leads to kidney damage, said Lowther.
Comparisons to Oxlumo difficult, data encouraging for positive PII nedosiran
It is too early to say whether Oxlumo or nedosiran may be better to treat PH type 1 patients, said Mattoo. In the long-term extension Phase III PHYOX3 trial, mean urinary oxalate levels were normal by day 180 at 0.44 mmol/1.73m2 BSA/24 hours among 13 patients. The positive data readout showed all eight treated PH type 1 patients and one of three PH type 2 patients achieved normal or near-normal urinary oxalate levels by day 120.
In the Phase III (NCT03681184) Oxlumo study, 65% patients achieved mean reduction in urinary oxalate relative to baseline versus 12% reduction reported in response to placebo. Additionally, 52% of patients treated with Oxlumo reached urinary oxalate level at or below the upper limit of normal, as per a 24 November release.
Goldfarb declined to comment on the efficacy differences between Oxlumo and nedosiran for PH type 1 without a direct comparison. Initially, only a 20% reduction in urinary oxalate was expected before data was available, but now both Oxlumo and nedosiran interim data have exceeded the estimation, said Goldfarb. There could be a correlation between the genotype and treatment efficacy with both therapies, said Sayer, adding some genotypes may respond to treatment better than others.
On a mechanistic level, since nedosiran targets LDHA, which is the last enzyme in the pathway leading to oxalate formation, it is applicable to all subtypes, said Loomes. However, given Oxlumo's data, even its mechanism of targeting glycolate oxidase is effective in PH type 1, he added.
The reduction in urinary oxalate measure, which is used in studies for both Oxlumo and nedosiran, is a good efficacy surrogate and should correlate with long-term outcomes and prevention of kidney stones, said Goldfarb. There are dosing strategy differences between Oxlumo and nedosiran, this news service reported on 28 June 2019. It is still unclear whether those differences have an impact on efficacy, said Goldfarb, adding the detailed peer-reviewed data is still not published with either approach.
So far, the safety is reassuring and there are no major concerns in giving these drugs, said Mattoo. The most commonly reported safety event with nedosiran is injection site pain and discomfort in seven and six patients, respectively. The most commonly reported side effects of Oxlumo include injection site reaction and abdominal pain, as per the FDA approval release. Nonetheless, patients who have had kidney transplants and then receive either drug may also need to be monitored on a long-term basis, said Mattoo. One point yet to be determined is the long-term safety of chronic treatment with these therapies, said Loomes. Once it is established, even combinations could be explored, he added.
Manasi Vaidya is a Senior Reporter for Clinical Trials Arena parent company GlobalData's investigative journalism team. A version of this article originally appeared on the Insights module of GlobalData's Pharmaceutical Intelligence Center. To access more articles like this, visit GlobalData.