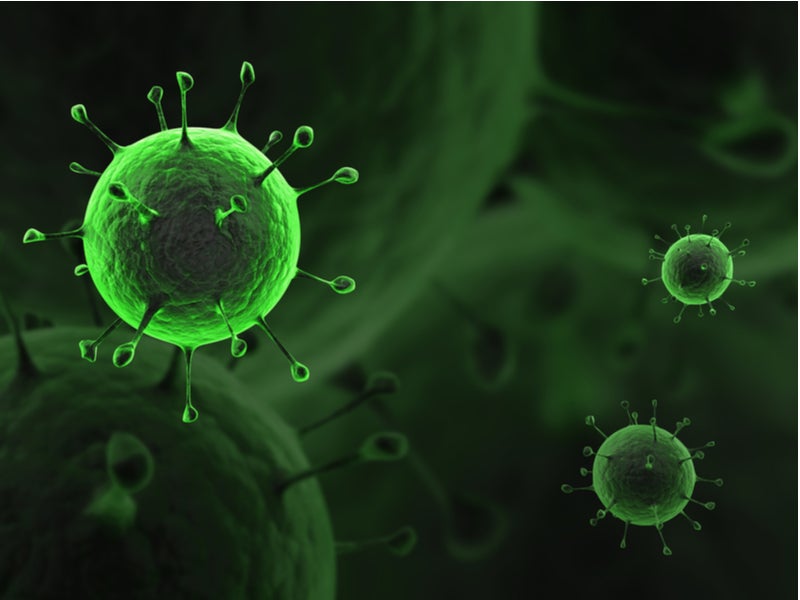 Digital biomarkers are objective, quantifiable, physiological, and behavioural measures collected remotely by digital devices, such as smartphones and wearables. These biomarkers can be used to explain, influence, or predict health-related results. They include diagnostic and prognostic measurements across a range of disease areas such as cardiovascular and metabolic disease (CVMD), mental health, neurological disorders, sleep, and respiratory conditions.
Remote patient monitoring (RPM) has emerged as an important and essential approach to support healthcare systems during the ongoing Covid-19 pandemic. In turn, this is accelerating the development and validation of digital biomarkers to help identify patients who are at risk for Covid-19, assess disease progression, and continuously monitor disease symptoms, primarily using an individual's smartphone or wearable to collect data. For example, if fever can predict the onset of the virus, wearable devices with in-built thermometers could be a useful tool in Covid-19 detection.
Several healthtech companies have stepped forward to offer their digital biomarker technology in support of efforts to stop the Covid-19 pandemic. Medopad, a UK-based health innovation startup, has been working alongside clinicians from Imperial College London, Guy's, St Thomas' National Health Service (NHS) Foundation Trust, and Johns Hopkins to align its modular RPM platform with the needs of the ongoing Covid-19 crisis. In addition to the development of an RPM app that includes a dashboard that allows clinicians to track patient data, monitor symptom progression, and flag patients with worsening symptoms through their smartphones and wearable devices, Menopad is also developing digital biomarkers indicative of Covid-19 infection to prevent further transmission. The company's existing RPM software provides secure, infrastructure-ready solutions to patient monitoring and management; is CE registered; and is currently undergoing FDA evaluation to ensure its smooth deployment across global markets including the US, EU, Asia, and the Middle East.
Medopad is collaborating with international partners to uncover digital biomarkers for data points such as respiratory markers, accelerate the validation process, and identify patients who are most at risk of Covid-19. The collaboration will build on the company's proprietary platform and existing research in digital biomarkers. The research aims to determine an individual's risk profile for Covid-19 based on health data collected by smartphones for cardiorespiratory disease, diabetes, and other immunological conditions that have emerged as indicators for disease severity. Medopad's RPM software not only enables improved monitoring of patients who are either at risk of developing Covid-19 or already unwell with the disease, but it also provides insights that will help to prioritise resources and respond more effectively to the threat of the virus.
Biofourmis, a leading digital therapeutics company, has announced that its FDA-approved Biovital technology will be leveraged in RPM and disease surveillance research in Hong Kong to identify potential Covid-19 cases and monitor disease progression. The program will be administered by Harmony Medical, which is based at the University of Hong Kong, and will apply Biofourmis' artificial intelligence (AI)-powered Biovital Sentinel platform to provide continuous monitoring of Covid-19 patients and additional analytical capacity for clinician decision support. The ongoing program will also utilise Biofourmis' clinical-grade wearable biosensor, Everion, to monitor symptoms such as fever, cough, and shortness of breath, both to assess patient symptoms and to better understand the behaviour of the virus itself. The Everion product features optical, temperature, electrodermal, accelerometer, and barometer sensors. Alongside Biovital's AI-powered analytics, it flags key physiological changes indicating disease progression.
In an attempt to tackle the rising rate of infection among key frontline workers, Oura, the developer of the multi-sensor Oura wearable smart ring, has entered into a collaboration with the University of California to identify digital biomarkers indicating the onset of Covid-19. The University of California, San Francisco (UCSF) TemPredict study started with 2,000 key frontline workers wearing the Oura rings during their day-to-day activities and aims to track body temperature, sleep patterns, activity levels, and heart activity on the accompanying Oura app. The study aims to determine whether the broader data collected by Oura can be utilised to identify digital biomarkers. Oura hopes to extend the study to a wider audience of more than 150,000 Oura users who will be able to opt-in to the study, generating a much wider data pool. Additional companies utilising smart thermometers to tackle Covid-19 include Kinsa Health, which is building on its existing work in tracking influenza with the devices to predict outbreaks in areas of the US that have not yet observed cases of Covid-19. Utilising smart thermometers in this way generates a new data point and creates digital biomarkers that could play a major role in outbreak control.
The common goal among digital health companies and their wider collaborators is to leverage technology to identify novel digital biomarkers for Covid-19, which will help to curb the spread of the virus. GlobalData expects that, in the future, digital biomarkers will be used to detect outbreaks earlier and prevent transmission more rapidly, and will open up multiple novel avenues for R&D across infectious diseases.