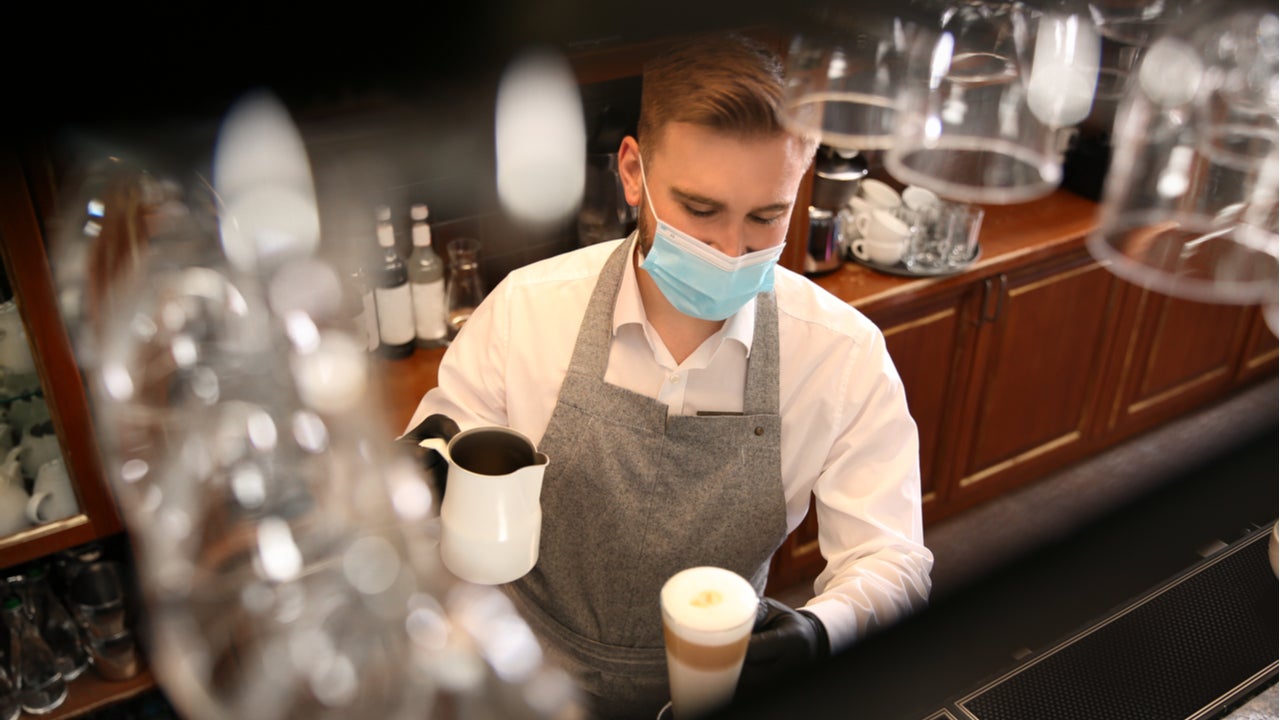 Economists believe that the scramble for chefs and other workers will ease off when the economy settles and the pandemic fades away.
Duncan Weldon
Duncan Weldon, the UK economics correspondent at The Economist, shared an article on fears over wage inflation and demanding employees being misplaced with it being too early to worry about post-Covid labour shortages. Instead, economists believe that this should be an opportunity for employers to understand that labour isn't a commodity but a relationship with people that can be either be built or lost.
As pandemic restrictions were lifted, employers from across the US, UK, Germany, and elsewhere began complaining about labour shortages. While some wanted the government to intervene and remove unemployment benefits that may be discouraging labour participation in the job market, others in the UK are demanding a 'coronavirus recovery visa' that will permit migrant workers into the country to fill entry-level opportunities.
Experts, however, claim that it is too early to complain about the shift in balance of power between labour and capital. For instance, about 17% of the workforce still continues to face a pay freeze, while minimum wage increases have dropped from 6.2% in 2020 to 2.2% in 2021.
Labour isn't a commodity that can be picked up and put down at a moment's notice. Rather, it is a relationship with people that can be sustained or squandered. https://t.co/4NjwLNSWrO

— Sarah O'Connor (@sarahoconnor_) June 15, 2021
Brett House
Brett House, vice president and deputy chief economist at Scotiabank, retweeted an article on new Covid-19 cases dropping in Latin America (Latam) signalling economic growth and recovery but with uncertainties remaining and monitoring clouded by the pandemic.
Economists stress the importance of controlling the pandemic in order to reap sustained growth, as the virus crisis makes it difficult to interpret monthly indicators of growth and inflation. In addition, political developments have produced uncertainties that financial markets have priced in. For instance,  Peru reported a drop in the currency prior to the 6 June presidential election.
According to data, Chile reported strong growth because of its noteworthy vaccine rollouts. Yet, the country's growth faces uncertainty amid health authorities urging for the reinstatement of a lockdown in Santiago. However, experts state that its performance forms a basis for evaluating sustained economic recovery, which also emphasises the importance of other countries to fast-track their vaccine campaigns.
As #COVID new cases start trending down in #Latam, economic growth is trending up, but uncertainties remain. #EmergingMarkets https://t.co/5gqtGvJxbr

— Brett House (@BrettEHouse) June 14, 2021
Adam Posen
Adam Posen, economist and president of the Peterson Institute for International Economics (PIIE) retweeted on Japan's Covid-19 stimulus packages having surpassed $2.7tn, which is over 50% of its gross domestic product (GDP). However, this amount included non-government spending and other measures not likely to have a direct impact on aggregate demand. As a result, the size of the stimulus packages drops to just 16% of Japan's total GDP.
Data further confirmed that the East Asian country spent less on Covid-19 stimulus than headline numbers suggested such as $1.1tn in April and May 2020 in economic and supplementary measures respectively, and about $1tn in December 2020 in economic measures.
Japan's pandemic stimulus packages exceeded ~¥300 trillion—over 50% of its GDP. But that includes nongovernment spending & measures unlikely to have a direct impact on aggregate demand.
Accounting for this, the size of the packages shrinks to just 16% of Japan's GDP. #PIIECharts pic.twitter.com/xj4mrYg468

— Peterson Institute (@PIIE) June 16, 2021