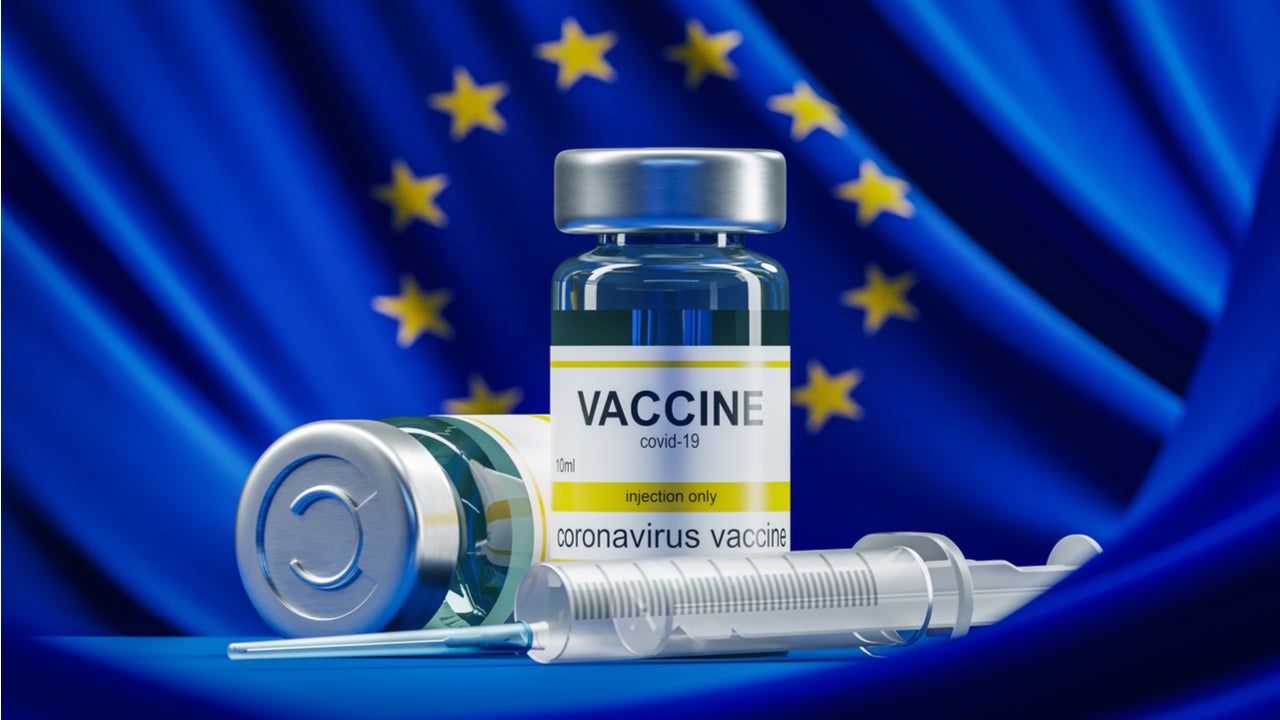 Economists believe that while richer nations are already considering giving a third booster vaccine shot to their populations, most of the world's poorer nations are still struggling to be fully vaccinated.
Luis Garicano
Luis Garicano, economist and a member of the European Parliament from Spain, and the vice president of Renew Europe and the Alliance of Liberals and Democrats for Europe, shared an article on the European Commission (EC) President Ursula von der Leyen using her State of the European Union speech to announce a new donation of 200 million coronavirus vaccine doses that will be delivered to low-income nations by the middle of 2022. This is above the 250 million vaccine doses already pledged by the EU.
EU officials state that ramping up Covid-19 vaccinations around the world is the bloc's number one priority now, and is therefore gearing up to support Africa and other low-income countries with additional Covid-19 vaccine doses.
Von der Leyen also stated that the bloc is planning to invest $1.2bn to boost increased Covid-19 vaccine production capacity in Africa. Health officials claim that the African continent requires just under 800 million doses to vaccinate 60% of its entire population. However, the Africa Centers for Disease Control and Prevention confirmed that only 145 million vaccine doses have been obtained until last week.
The Commission President pledged to donate 200 million doses.

It was a first achievement, but it was only words, we had to make it concrete in the budget. 6/14
https://t.co/kZZ4emqKqW

— Luis Garicano (@lugaricano) November 16, 2021
David Beckworth
David Beckworth, senior research fellow at the Mercatus Center at George Mason University and a former international economist at the US Department of the Treasury, retweeted an article shared by Marcel Fratzscher, an economist and professor at the Humboldt-University of Berlin, on data not supporting the deglobalisation narrative arising from the Covid-19 induced supply chain disruptions and trade imbalances. Fratzscher believes the challenge will not be deglobalisation, but making supply chains stronger.
Researchers believe that no data or survey expectations support the idea that trade balances are shrinking, while foreign investment continues to flow into China. The Covid-19 outbreak led to China shutting down from the rest of the world, while countries struggled to source personal protective equipment (PPE). Experts believe that the end of a China-focused globalisation was a logical view, given the economic nationalism of Donald Trump and Brexit, and the US-China trade war.
Experts, however, claim that there is no data that suggests that the Covid-19 pandemic encouraged companies to leave China altogether or fuelled deglobalisation. It is also believed that trade balances do not provide complete information on globalisation or supply chains. However, if companies pulled back from overseas locations to their own country, there is a likelihood for trade balances to shrink. While the US trade deficit reached an all-time high of $288.5bn in September 2021, China's trade surplus exceeded pre-pandemic levels.
The hard data doesn't support the #deglobalization narrative, neither for FDI nor portfolio flows nor survey expectations.Great op-ed by @economistmeg

My take for the future: the challenge won't be deglobalization, but making supply chains more resilienthttps://t.co/IE51kw2Ght

— Marcel Fratzscher (@MFratzscher) November 16, 2021
Jason Furman
Jason Furman, economist and professor at Harvard University's John F. Kennedy School of Government and a senior fellow at the Peterson Institute for International Economics (PIIE), retweeted an article on pandemic-related changes to the US economy contributing to inflation, whether this spring's stimulus checks were too large, and the biggest lesson of pandemic-era economic policy.
Furman explains why the prices are rising and what is at stake for the Biden administration. He also highlighted the differences between two types of supply-chain problems that people are making the mistake of lumping in together. One is that the supply chain has become worse, and the other that it is not getting better as quickly as hoped. For instance, it is getting worse with microchip manufacturing which has come to a standstill because of Covid-19 and factory closures across the world.
He also agreed that some parts of the American rescue plan may have been oversized during the pandemic. For example, states and localities got huge amounts of money, even though they did not have a fiscal problem by the time the bill was passed. As a result, their tax revenues had been recovered and they had enough money to cover their holes. This has put additional upward pressure on demand and inflation because of the big Covid fiscal relief, as states across the country are now trying to cut taxes.
The economist @jasonfurman discusses how pandemic-related changes to the U.S. economy are contributing to inflation, whether this spring's stimulus checks were too large, and the biggest lesson of pandemic-era economic policy. https://t.co/GllmmZDHV3

— The New Yorker (@NewYorker) November 16, 2021