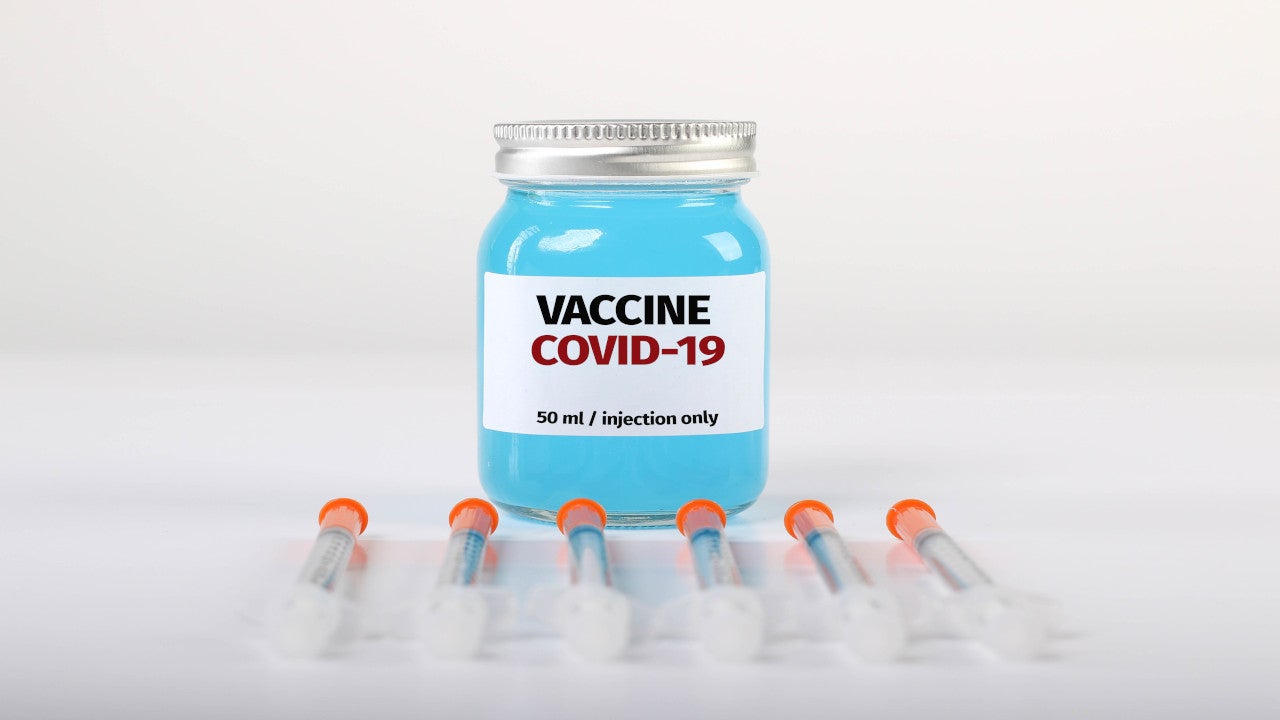 Economists believe the EU's collective approach to buying vaccines is gradually crumbling, with signs of outside liaisons building amid the virus crisis.
Konstantina Beleli
Konstantina Beleli, an economist, retweeted on the EU's collective approach to purchasing Covid-19 vaccines having suffered further blows, as Austria and Denmark pulled out and announced a pact with Israel, and Slovakia received its first shipment of vaccine doses from Russia.
Economists believe that more EU states are going outside the bloc to secure coronavirus vaccines because of rising anger and frustration over delays in ordering, approving and distributing vaccines in Europe. Other countries such as Poland are also involved in talks to follow Hungary in obtaining China's Sinopharm vaccine, while several others are revamping their arrangements because of the slow pace of distribution of the vaccine across the bloc.
In March 2020, 27 EU countries had decided to collaborate and order a pool of Covid vaccines. On paper, Brussels had secured 2.6 billion doses or more than five doses for each person in the EU. However, only 51.5 million of those had been delivered.
The Austria-Denmark and Israel pact will see the production of second-generation vaccines against coronavirus mutations. According to data, Israel was quick in signing contracts with US drug makers Pfizer and Moderna and has given 94 doses per 100 people and the EU just seven.
Slovakia, meanwhile, received it first shipment of Russia's Sputnik V vaccine, as it battles the world's highest Covid death rate. It is the second EU member state to have received the Russian vaccines after Hungary.
The EU's collective approach to buying vaccines suffered further blows yesterday as Austria and Denmark announced a pact with Israel, and Slovakia received its first shipment of doses from Russia.

— The Times (@thetimes) March 3, 2021
Dean Baker
Dean Baker, senior economist at the Centre for Economic and Policy Research (CEPR), shared an article on preventing the resurgence of the pandemic with open-source research. In his views, even though the current pandemic seemed to be nearing its end, public health officials have been cautioning about new virus strains, which the current vaccines are not designed to fight.
The issue of protecting intellectual property claims in the pandemic has also been gaining significant attention, with India and South Africa putting forward a resolution to suspend patent and other intellectual property claims on vaccines, tests, and treatments, during the coronavirus pandemic. However, the US and other rich countries stand to oppose it.
Economists believe it is time for drug manufacturers such as Pfizer and Moderna, who have specific knowledge of the manufacturing processes involved, to directly share their expertise.
Baker also highlights the problem of transparency in the results shared by vaccine makers. He opines that it would be ideal if all the companies fully disclosed their clinical trial results so that the world could benefit from them.
Dean Baker @DeanBaker13

To Prevent the Resurgence of the Pandemic, Can We Talk About Open-Source Research?https://t.co/3EO71XjfAP@mariuscalu @michaelallen @fabio_franchino @Niksa_LP @carls2404 @frazapuk @AndrzejHalesiak @i_escondrillas @FedeRossiKam @craigh_ @GoodBadTimes_ pic.twitter.com/1CLwLz5pO9

— Brave New Europe (@BRAVENEWEUROPE1) March 3, 2021
Noah Smith
Noah Smith, an opinion columnist, retweeted an article on expanding vaccine capacity and stretching the doses to end the pandemic sooner. According to experts, achieving widespread immunisation would help in saving many more lives and mitigating short- and long-run economic harm.
It is also being observed that government action and investment in procuring, developing, and distributing Covid-19 vaccines have not been proportionate with the scale of benefits. As a result, most countries are not likely to achieve widespread immunisation until the end of 2022.
Researchers believe that the value of investing in additional capacity is driven by two key factors. First, to immunise a greater proportion of the population or achieve herd immunity to reap full economic benefits, and second the uncertainty around whether the current capacity is sufficient to fulfil best-case production plans. If baseline capacity is just 2 billion courses, the economic benefits of 1 billion additional courses grow to $1.3tn to $1.9tn, and widespread vaccination is fast-tracked by over nine months.
Excellent @Susan_Athey tweetstorm covering our paper in Science on expanding vaccine capacity and stretching doses. https://t.co/oH4axkHayT

— Alex Tabarrok (@ATabarrok) March 3, 2021