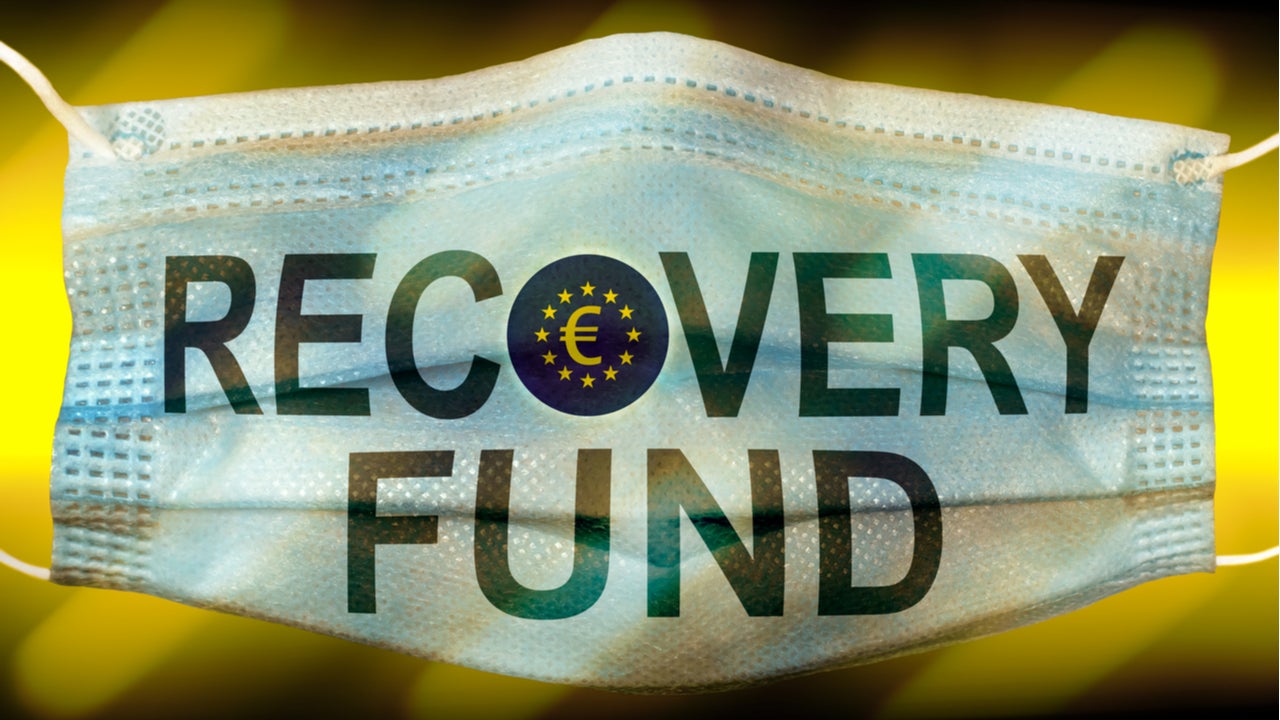 Economists believe that post-pandemic EU requires a new fiscal governance model to resolve the differences between member states.
Adam Tooze
Adam Tooze, a historian and professor at Columbia University and director of the European Institute, retweeted an article on greater European Union (EU) fiscal powers to boost pandemic economic recovery. Economists believe new financial instruments are required to support the growth of Europe, highlighting that the US never experienced the fiscal regulation system adopted by Europe.
While some like Mario Draghi, the Italian prime minister, have advocated a new model of fiscal governance, others such as Wolfgang Schäuble, Germany's former minister of finance, have highlighted that the Covid-19 pandemic has led to a necessary but rushed increase in public debts which need to be curbed. Experts opine that the outcome of this deadlock will define the future of EU.
Economists believe that the pandemic has necessitated the suspension of the stability and grown pact (SGP). As a result, European countries increased their spending sharply with monetary cover promised by the European Central Bank (ECB). Most importantly, the virus crisis required the Next Generation EU programme (NGEU), sponsored by European fiscal resources, to support the pandemic recovery.
Important debunking: "The Hamiltonian moment started the construction of the federal centre's fiscal capacity and was not some kind of SGP ahead of its time. The US has never experienced the fiscal regulation system adopted by Europe." #RethinktheRecovery https://t.co/zXJCPX4HOs

— Positive Money Europe (@PositiveMoneyEU) June 1, 2021
Ludovic Subran
Ludovic Subran, chief economist at Allianz, retweeted a discussion on the global economic outlook post pandemic, describing the economic recovery as survival of the fittest as he highlights that sectors which have sustained through the pandemic can continue to thrive after it.
Subran believes that the pandemic economy recovery is Darwinian. For instance, in Europe, the ten richest companies have an increase on cash balance of 40%. As a result, they do not require any debt anymore, and need more mergers and acquisitions and ways to disperse their cash.
He further asserts that the differences between sectors are very strong. For instance, confined sectors, retail, air, transportation have been on a pause due to the coronavirus pandemic, but sector such as manufacturing, construction, and online businesses have been performing well. Therefore, the question is what they will do to show that benefiting from these revenues will trigger investment cycles.
.@Ludovic_Subran, Chief Economist at @Allianz describes economic recovery as 'survival of the fittest' as he discusses how sectors that have been successful during the pandemic can continue to thrive.

Watch the full session here: https://t.co/Ncu5ECMrAJ#JobsReset21 pic.twitter.com/0h274u6RNO

— World Economic Forum (@wef) June 1, 2021
Mohamed A El-Erian
Mohamed A El-Erian, president of Queens' College, Cambridge and chief economic advisor at Allianz, retweeted a discussion on the pandemic being the great unequaliser and that it has contributed to not just inequality of income and wealth but also opportunities. However, he states that the Fed does not have the right tools and is not responsible for it.
Running the economy hot to deal with all of this has massive risks elsewhere, he added. As a result, he advises that they could be right, but the entire government should be involved in the decision, rather than running a monetary policy too hot for too long.
"COVID has been the great unequalizer and it is contributing to not just inequality of income and wealth but also opportunity. But the Fed doesn't have the right tools. That's not a task for the Fed," says @elerianm. "Running the economy hot to deal with this has massive risks." pic.twitter.com/Rp3gBw80Py

— Squawk Box (@SquawkCNBC) June 1, 2021