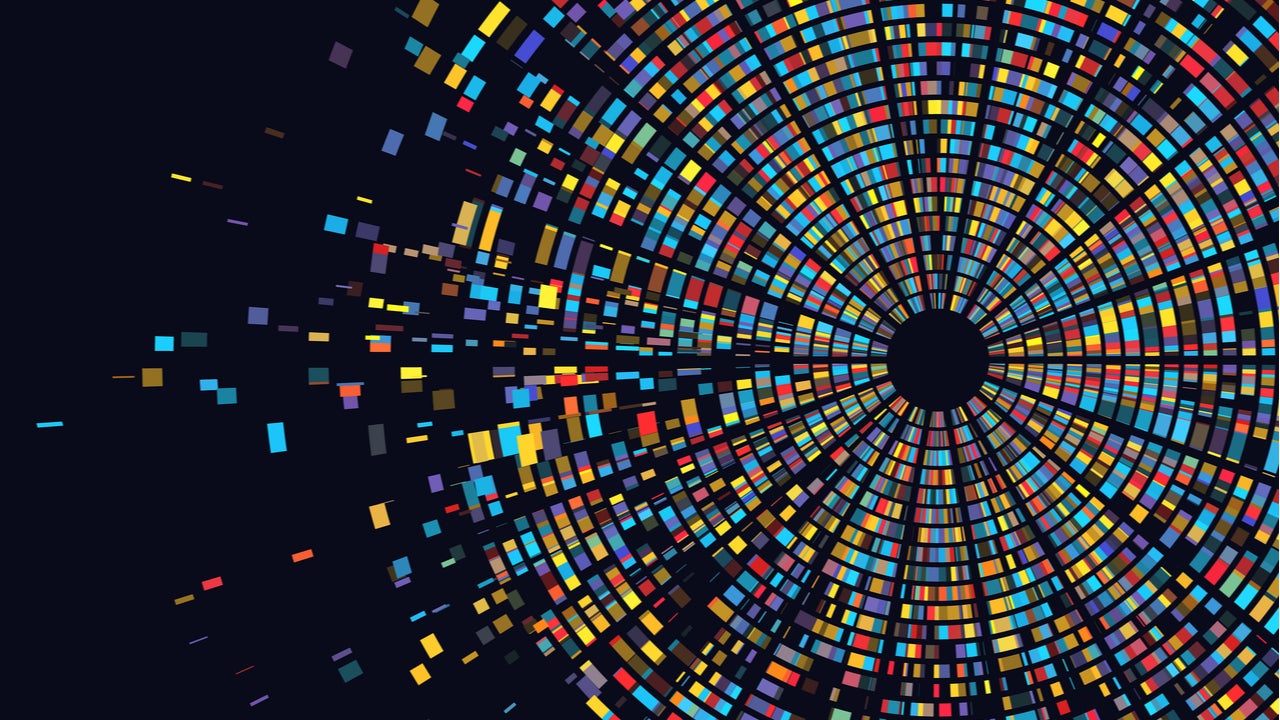 A number of more recently founded companies such as Colour Population Health, Helix OpCo LLC, Invitae Corp, and Sema4 are now using next-generation sequencing technology in order to perform direct-to-consumer genetic testing. These products can involve either targeted analysis where libraries are enriched for pre-selected genes, or whole-exome sequencing.
Genomic sequencing timeline
Listed below are the major milestones in the journey of the genomics theme, as identified by GlobalData.
1999: FamilyTreeDNA founded
2002: Ancestry began offering DNA testing
2003: MyHeritage founded
2006: 23andMe founded
2006: SNPedia founded
2007: Ancestry expanded DNA offering with integration family trees
2008: Promethease founded
2009: Ancestry reached one million subscribers
2010: GEDmatch founded
2012: Ancestry reached two million subscribers and launches autosomal AncestryDNA products
2012: 23andMe submitted its first round of 510(k) documentation to the FDA
2013: Food and Drug Administration (FDA) moratorium on 23andMe's ability to provide any health information
2013: 23andMe suspended health-related genetic tests
2014: 23andMe submitted 510(k) application to FDA for carrier test for Bloom syndrome
2015: FDA cleared 23andMe carrier test and states it does not require similar carrier test applications
2015: 23andMe announced that it would resume marketing carrier tests in the US
2016: MyHeritage began offering Ancestory direct-to-consumer (DTC) genetic testing
2017: FDA classified 23andMe services for ten diseases as class II medical devices
2018: Ancestry reached ten million subscribers
2018: FDA classified 23andMe BRCA1/2 service as class II medical device
2018: FDA exempted subsequent genetic testing devices from undergoing 510(k) premarket approval
2018: Genetic genealogy testing used to identify and arrest the Golden State Killer
2018: GEDmatch updated its terms of service and privacy policy to account for use by law enforcement
2018: FamilyTreeDNA allowed FBI investigators to upload DNA profiles to its site
2019: News sources reported that 23andMe has tested nine million people
2019: MyHeritage announced its database includes DNA profiles from 2.5 million people
2019: 23andMe added polygenic test for type 2 diabetes
2019: MyHeritage announced launch of its genetic health risk testing services
2019: Ancestry announced it has tested 15 million people
2019: Genetic genealogy testing used to exonerate man who spent 20 years in jail for murder and rape
2019: FamilyTreeDNA publicly confirmed its agreement with the Federal Bureau of Investigation (FBI)
2019: The US Department of Justice issued interim policy for use of genetic genealogy to solve cases
2019: MyHeritage announced acquisition of SNPedia and Promethease
2020: FDA authorised first next-generation sequencing test for diagnosing Covid-19
2020: Blackstone acquired Ancestry for $4.7bn
This is an edited extract from the Genomics in Medical Devices – Thematic Research report produced by GlobalData Thematic Research.