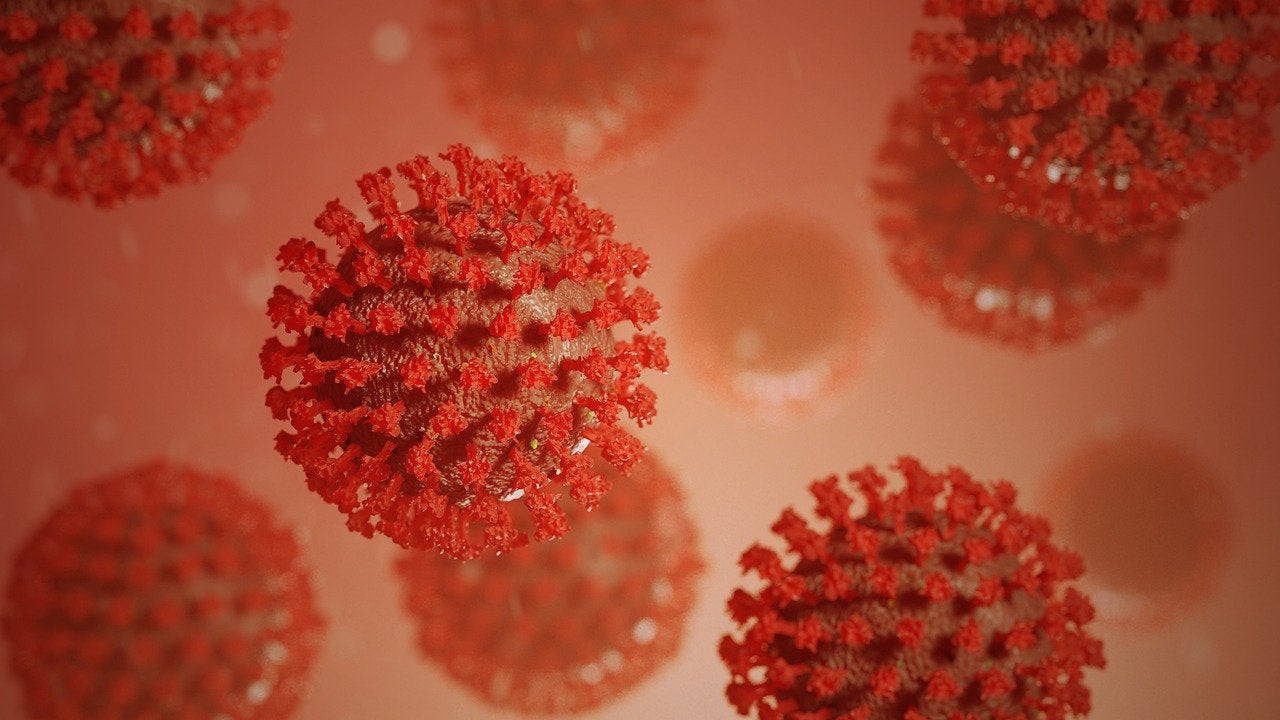 A second wave of monoclonal antibodies (mAbs) by GlaxoSmithKline/Vir Biotechnology and AstraZeneca hold scope to show comparable efficacy to FDA-authorised competitors in early COVID-19 disease, experts said. However, to differentiate they need to expand to other populations and settings, which depends on their design modifications translating to the clinic, they added.
The mAbs' bid to differ or improve upon Eli Lilly and Regeneron Pharmaceuticals' (NASDAQ:REGN) drugs, which were granted FDA Emergency Use Authorizations on 9 and 21 November, respectively, relies on Fc modifications. The mAbs must either improve efficacy in severe disease or have longer efficacy due to improved half-life.
Most experts still expect the second wave of mAbs to be similarly restricted to non-hospitalised, high-risk patients. Lackluster experience was observed in advanced COVID-19 disease due to inflammatory pathways playing a big role with Eli Lilly's bamlanivimab and Regeneron's casirivimab/imdevimab. While GSK/Vir's VIR-7831 could succeed where others failed in this population, expectations remain uncertain as preclinical models remain ill-equipped to predict immune cell activity in patients with severe disease including the inflammatory pathways.
The longer half-life would be most relevant in the prophylactic setting and not provide any add-on as a treatment. However, as COVID-19 vaccines make headway, the potential for prophylactic mAbs is limited, as it is being restricted to immunocompromised, elderly patients or those who cannot receive the vaccine, experts said.
GSK/Vir's programme consists of the Phase II/III (NCT04545060) COMET-ICE study for non-hospitalised patients, the National Institutes of Health (NIH)-led Phase III ACTIV-3 (NCT04501978) in hospitalised patients, and a planned prophylaxis or prevention of symptomatic infection trial in 1Q21. Interim data from COMET-ICE may be available as early as January 2021, with primary endpoint results in 1Q21, as per Vir's 3Q20 earnings. The interim data is being viewed as a catalyst for the company, said an analyst. The analyst conservatively estimates USD 500m in peak sales for VIR-7831.
AstraZeneca's cocktail AZD7442 is in two Phase III trials: PROVENT (NCT04625725) in the pre-exposure prophylaxis setting and STORMCHASER (NCT04625972) in the postexposure prophylaxis setting. Both have 2022 completion dates. No companies responded to requests for comment.
Second wave could fill gaps in severe disease
The authorised mAbs have limited efficacy data, but the investigational mAbs will have to show they can improve clinical outcomes in a similar manner to compete, said Dennis Burton, PhD, chair, Department of Immunology and Microbiology, Scripps Research Institute, La Jolla, California. Both bamlanivimab and casirivimab/imdevimab are authorised based on their ability to reduce viral loads and hospitalisations within 28 days after treatment. COMET-ICE is enrolling non-hospitalised patients at high risk of COVID-19 progression or who are ages 55 years and older, and its primary endpoint is driven by disease progression in a 29-day time frame. The COMET-ICE trial results will be closely watched to determine whether VIR-7831 can reduce viral replication and improve clinical outcomes, such as the need for hospitalisation in outpatients, compared to placebo, said a therapeutic antibody expert.
One clinical benefit with the authorised mAbs is seen in patients with milder disease and risk factors like old age and comorbidities, said Michael Diamond, PhD, associate director, Center for Human Immunology and Immunotherapy Programs, Washington University School of Medicine at St Louis. Despite preclinical animal data with GSK/Vir and AstraZeneca's mAbs proving activity, comparisons between the authorised and investigational mAbs in terms of superior or similar efficacy cannot be made conclusively without clinical data, said Dimiter Dimitrov, PhD, director, Center for Antibody Therapeutics, University of Pittsburgh Department of Medicine, Pennsylvania.
Generally, experts expected the most efficacy potential in the non-hospitalised setting. The challenge with late delivery is how the disease is being driven by an inflammatory response at the time of hospitalisation, when the mAb's ability to decrease the viral loads becomes a moot point, Diamond added. As vaccines become more widely available, the bar for antibody treatments will become higher as fewer patients get sick, said the antibody expert. Still, more treatment options are needed for severe COVID-19 patients, so it may be a good idea to evaluate whether modified mAbs may work later in the disease, said Diamond.
On 23 December, the NIH announced the preliminary results from ACTIV-3, which showed Eli Lilly's bamlanivimab failed to provide clinical benefit in hospitalised COVID-19 patients. The study was initially studying bamlanivimab in this setting, but stopped after a Data Safety Monitoring Board noted no clinical benefit in patients treated with the mAb, as per a 26 October announcement. On 30 October, Regeneron halted enrolment in its own hospitalised patient study for patients on high-flow oxygen or mechanical ventilation, but continued enrolling those who require either no or low-flow oxygen.
Fc modification could be key to distinct activity
While Regeneron and Eli Lilly did not make any Fc modifications in their mAb therapies, GSK/Vir and AstraZeneca have done so. VIR-7831's differentiated Fc effector function, which is designed to recruit macrophages and natural killer cells, could be studied in hospitalised patients, a second analyst noted prior to the ACTIV-3 trial inclusion announcement. On 17 December, Vir announced the first patient had enrolled in the ACTIV-3 trial to evaluate VIR-7831's impact on time to recovery among other endpoints.
Recruiting effector cells like natural killer cells and macrophages may be helpful in advanced COVID-19, but there is a risk they could kill normal cells in the lung as well, which could cause further damage, said Dimitrov. Moreover, it is not yet clear whether a mAb blocking the target is preferable for efficacy over a mAb modified to target the immune cells as well, said an immunology expert.
However, information on effector immune cells in animal models can be limited, so predicting effector function in humans based on the preclinical data is difficult, said Burton. VIR-7832 is a GAALIE-engineered mAb. In a mouse model, data demonstrated the selective engagement of an activating Fc receptor on dendritic cells by anti-influenza GAALIE-engineered antibodies induced protective CD8+ T cell adaptive responses (Bournazos, S., et al,. Nature 588, 485–490 (2020).
COMET-ICE is a placebo-controlled study. However, once the authorised mAbs are FDA approved, noninferiority studies comparing those to the next investigational mAbs will need to be designed to prove they are clinically equivalent or have significant efficacy in preventing progression to severe disease, said Diamond. VIR-7831 is engineered to potentially enhance lung bioavailability and have an extended half-life. AZ-7442's potential to protect people for six months or more and could work as a therapeutic, the first analyst noted. Since the virus clears within 14–21 days, it is not clear if the longer half-life will be an issue in the treatment setting, Diamond said. The extended half-life may be an important feature in mAb prophylactics for those at high-risk who cannot get vaccinated, he added. While mAbs can be used as a prophylactic in the elderly or immunocompromised population, the current vaccines are very effective, said Dimitrov.
Another benefit for Fc modification is how it offers a greater degree of efficacy against potential resistant viral strains. A new variant strain of SARS-CoV-2 called B.1.1.7, which contains a series of mutations including one in the receptor binding domain of the viral spike protein, has been described in the UK this month and is said to be more rapidly transmissible than other strains. If there are mutations leading to new variants, specifically those incapable of being neutralised by a particular mAb, they could be targeted by others, said Dimitrov. The efficacy of monotherapy versus combination in the context of resistance would then depend on the individual mAb's target region and if the escape mutations are noted there, said Diamond.
Manasi Vaidya is a Senior Reporter for Clinical Trials Arena parent company GlobalData's investigative journalism team. A version of this article originally appeared on the Insights module of GlobalData's Pharmaceutical Intelligence Center. To access more articles like this, visit GlobalData.