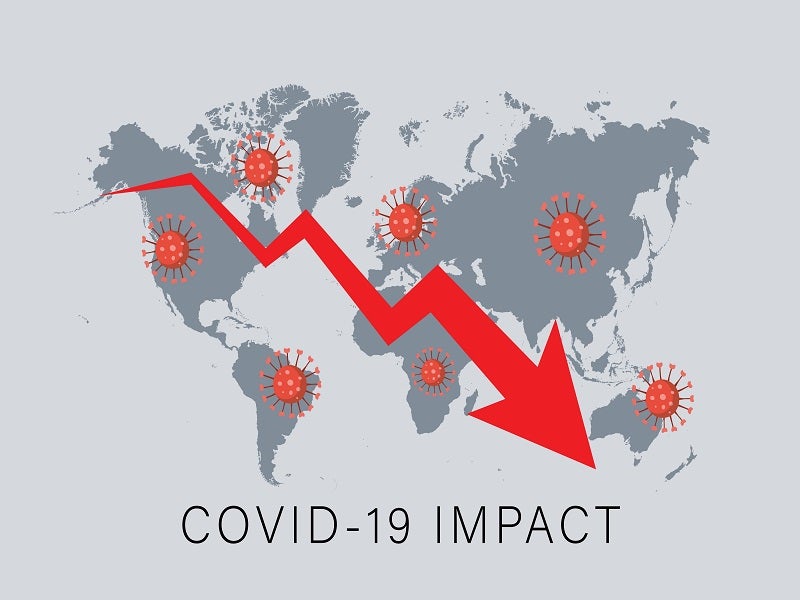 Global debt levels have been increasing due to the Covid crisis, with those of the G20 economies expected to grow by 120% more than the level seen post World War II. From impact on small businesses to the latest GDP figures announced by Singapore, macroeconomic influencers share their views on the Covid-19 impact.
Daniel Lacelle
Daniel Lacelle, Chief Economist at investment services provider Tressis, tweeted his views on the increasing global debt levels due to Covid-19.
Increase in public spending through stimulus plans combined with a fall in output could drive the global debt to approximately 105% of gross domestic product (GDP).
Government and private debt together increased by more than 35% of GDP, much higher than the 20% witnessed following the 2008 crisis, he adds.
However, Lacelle opines that the new debt will not help economic recovery but will result in a prolonged recovery since most of it is meant for a cyclical boom rather than targeting the new crisis caused by Covid-19.
Countries that have not fallen into the massive government spending trap have recovered faster.
"If we add government and private debt, we are talking about 200 trillion US dollars of debt, a global increase of over 35% of GDP, well above the 20% seen after the 2008 crisis, and all in a single year."

via @dlacalle_IA https://t.co/WrYVDYINyk

— Hedgeye (@Hedgeye) July 14, 2020
BLackSUnrise
A new study published by the National Bureau of Economic Research that showed that approximately 110,000 small businesses are at the danger of shutting down due to the Covid-19 crisis was retweeted by influencer economist BLackSUnrise.
The finding is based on a survey conducted by researchers from Harvard, University of Illinois, and The University of Chicago Booth School of Business, on more than 5,800 small businesses.
The businesses that were surveyed are members of the Alignable small businesses network. The majority of the struggling businesses are planning to seek funding through the CARES act, found the study.
Approximately 43% of the businesses surveyed are temporarily closed down, while 40% of the employees were removed.
https://twitter.com/Ebony_Sunrise/status/1283116668353417216
Simon Baptist
Chief Economist at The Economist Intelligence Unit (EIU), Simon Baptist shared his opinion about reports that Singapore's Q2-2020 GDP plummeted by 41%.
Baptist says the drop is as expected and doesn't represent steady state circumstances, adding that the year-on-year GDP fall is 12.6% compared to a 14.3% drop expected by The EIU.
Another economist Christian Zimmermann tweeted about the drop stating that it corresponds to the effect of a 0.81% mortality rate on loss of consumption and appears realistic.
https://twitter.com/CZimm_economist/status/1283115951739801601
On Singapore GDP, first LOL releasing the worst GDP ever right after the election. Second everyone please stop saying Singapore's GDP fell by 41% That is an uninformative annualised rate assuming Q2 is repeated 4 times in a row. Obv not 'steady state' circumstances rn! (cont)

— Simon Baptist EIU (@baptist_simon) July 14, 2020
Adam Tooze
Adam Tooze, Director of European Institute and an influencer, tweeted about the forecasts based on IMF and Barclays Research about the public debt post Covid.
The forecasts show that the average public debt levels for advanced G20 economies could exceed 120% beyond the levels witnessed at the end of the World War II.
According to Tooze, Italy and Japan's debt to GDP ratios indicate the same.
Italy and Japan's debt to GDP ratios mean that post COVID the average for AE G20 members is likely to exceed 120% more than at end of WWII. @IMFNews via Barclays via @SoberLook pic.twitter.com/oknfJRLbNX

— Adam Tooze (@adam_tooze) July 14, 2020