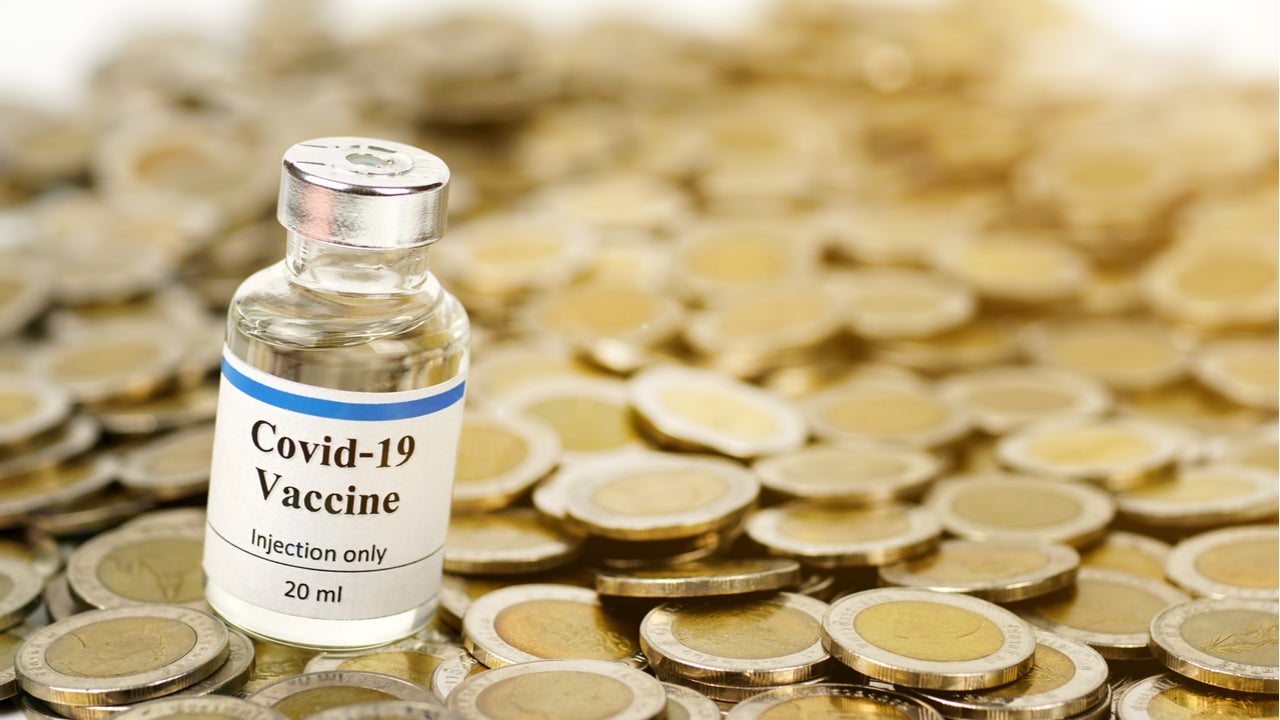 Economists believe that consumers across the world are feeling upbeat about the economy and are ready to spend as businesses reopen. While the global pandemic has impacted across all world regions, it has been extremely unequal and savings have been largely accumulated by richer households.
Howard Archer
Howard Archer, chief economist advisor of the EY ITEM Club, shared an article on households having accumulated extra cash equivalent to 6% of the world output since the Covid-19 outbreak. Economists believe that the extra $5.4tn of savings worldwide has made the consumer quite confident about the economic outlook, which will ultimately pave the way for a strong rebound in spending as businesses reopen.
Archer believes that UK consumers will play a leading role in the recovery as restrictions ease and businesses reopen from the second quarter. Experts believe that eager shoppers will be willing to spend as shops, bars, and restaurants reopen for business when the restrictions are eased. Consequently, experts found that the Conference Board global consumer confidence index to hit its highest level since 2005, with significant uplifts worldwide.
Other economists such as Mark Zandi believe that the pent-up demand and excess savings will drive a surge in consumer spending globally, as markets reopen and countries strive to reach herd immunity. It is estimated that if consumers spend about one-third of the additional savings, it will boost global output by just over 2 percentage points both this year and next.
As per the Organisation for Economic Co-operation and Development (OECD) data, household saving rates in many advanced economies reached its highest levels in 2020, while bank deposits increased across many countries. Excess saving was estimated to be the highest for Europe and North America, which witnessed numerous lockdowns and high government spending.
#Global #economy – certainly the hope in the #UK that #consumers can play leading role in decent recovery developing as restrictions eased from second quarter given high household savings ratio & helped by resilience of labour market https://t.co/wGMcnh6EwA via @financialtimes

— Howard Archer (@HowardArcherUK) April 19, 2021
Adam Posen
Adam Posen, president of the Peterson Institute for International Economics, retweeted an article on the Covid-19 pandemic leaving deep scars in the world economy even after recovery. According to Posen, there is still much uncertainty over how the virus crisis has changed the consumption patterns. He further added that if people's tastes have genuinely changed, it could lead to more unemployment and there is no good government fix to prevent that.
Economists opine that despite the arrival of Covid vaccines and $26tn worth crisis support, repressed education, job losses, war-era levels of debt, along with widening inequalities, will cost the poorest nations the most. Therefore, just like Covid-19 patients are recovering with long-lasting symptoms, so will the global economy once the V-shaped rebound fades.
An oxford Economics devised scorecard of 31 metrics across 162 nations highlighted that countries such as Colombia, Peru, the Philippines, and Spain are most vulnerable to long-term scarring. Meanwhile, countries such as Australia, Germany, Japan, Norway, and Switzerland were observed to be best positioned.
Carmen Reinhart, the World Bank's chief economist is of the opinion that getting back to pre-Covid levels will take time, and the aftermath of Covid isn't going to reverse for many countries.
There's uncertainty over how much the pandemic crisis has changed consumption patterns, @AdamPosen says. If people's tastes have genuinely changed, there could be transitionally more unemployment & "there's no good government fix for that."https://t.co/jfW43354vh

— Peterson Institute (@PIIE) April 19, 2021
John Van Reenen
John Van Reenen, an economics professor at Massachusetts Institute of Technology (MIT) and Sloan Management School, shared an article on how to get self-employed during the coronavirus pandemic.
According to the UK's financial capability charity, The Money Charity, more than half of those who owned a business or worked for themselves in the UK have stated that their financial situation has been worsened by the coronavirus pandemic. According to data, approximately five million self-employed people were impacted by the Covid-19 crisis.
Britain's Chancellor recently announced the extension of the self-employment income support scheme, with two more grants being made available for those hurt by the lockdown, including the new self-employed individuals who filed a tax return for the financial year 2019-2020.
However, a London School of Economics (LSE) research found that a substantial number of freelancers are now looking to join the salaried workforce as they are struggling to meet their basic needs with no state support.
Some experts believe that that the pandemic has opened new opportunities such as the demand for everything for meal kit delivery drivers and bicycle couriers to Zoom chefs, and others. Chris Wootton, managing director of Poppies, a domestic cleaning franchise, believes that the future is promising for those looking to be self-employed, especially in areas such as starting a franchise in the care industry, cleaning services, and the education sector.
How to go self-employed in the pandemic https://t.co/Mq77Fd4yor @BigIssue on @cep_lse @s_machin_ https://t.co/TBrLeVSaWE

— John Van Reenen (@johnvanreenen) April 19, 2021