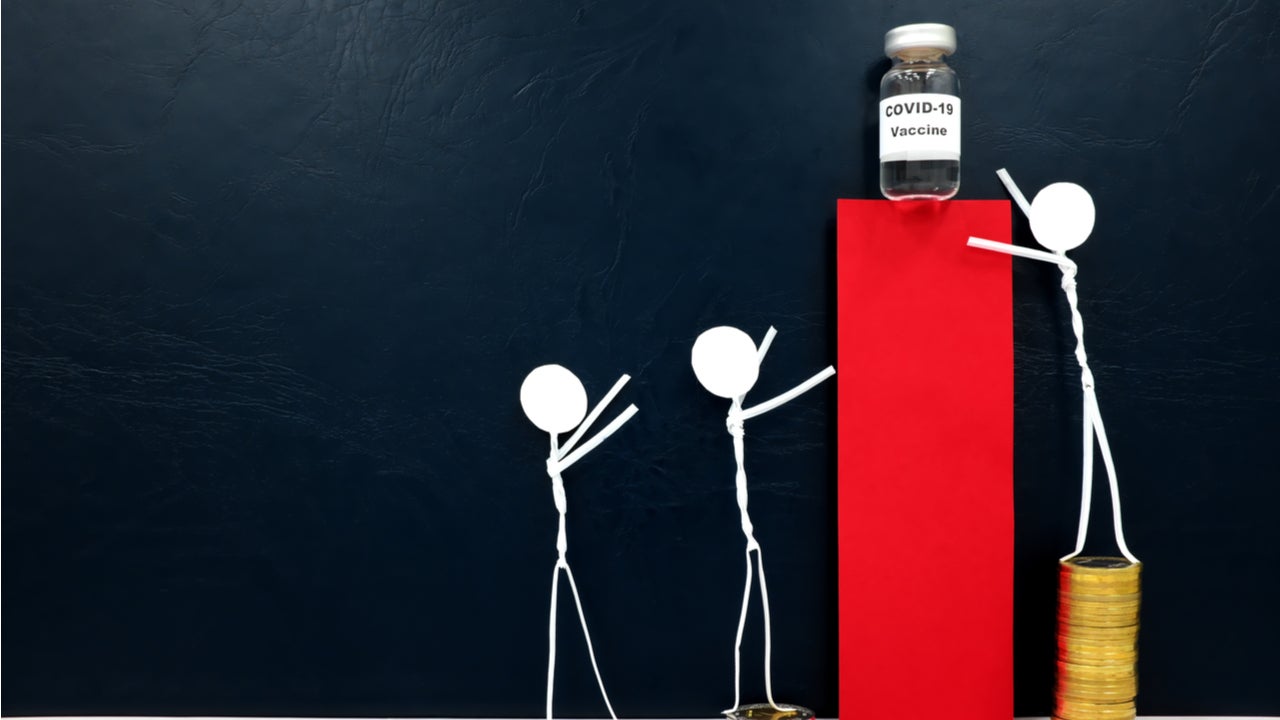 World leaders are likely to convene a global summit at the UN General Assembly to meet the growing demand of Covid-19 vaccines worldwide, and also to improve the countries' delivery and distribution capacities to tackle the newly emerging and stronger variants.
Linda Yueh
Linda Yueh, economist, broadcaster, and an adjunct professor of economics at the London Business School, and a fellow in economics at the St Edmund Hall, Oxford University, shared an article on world leaders being urged by academics, politicians, and executives on holding a global summit on Covid-19 at the UN General Assembly, and increasing vaccine availability in developing and emerging countries.
According to the World Health Organization (WHO), approximately one in two people have been vaccinated with at least one dose of the Covid-19 vaccine in high-income countries at the end of August 2021. Meanwhile, one in 47 have been vaccinated with at least one dose of the coronavirus vaccine in low-income countries.
Executives are now stating that highly effective Covid-19 vaccines should be sent to developing and low-income countries by the end of 2021, along with a further seven billion to be delivered by mid-2022. G7 leaders had earlier pledged in June to dispatch one billion doses of Covid-19 vaccines to poorer countries, as part of a strategy to vaccinate the entire world by the end of 2022.
Roughly one in two people in high-income countries had received at least one dose of vaccine as of August 30, according to the World Health Organization. That compares with one in 47 in low-income countries. https://t.co/479J1GWACy

— Linda Yueh (@lindayueh) September 1, 2021
Martin Sandbu
Martin Sandbu, Leader Writer for the Financial Times and former senior research fellow at the Zicklin Center for Business Ethics Research at the Wharton School, University of Pennsylvania, retweeted an article on the pandemic disruption possibly igniting a productivity boom in richer countries. Economists have suggested that the total factor productivity (TFP) will grow by more than 2% in 2021 after experiencing a slump in 2020.
Economists believe that if the 2% rate is realised, it will be able to lift the economy in the post-lockdown recovery period given the fact that more labour and idle machinery will now be utilised.
According to the Organisation for Economic Co-operation and Development (OECD), most high-income countries other than the US are showing signs of increased labour productivity in the post-pandemic recovery. The gross domestic product per hour worked is likely to increase to 6.7% in the US, spanning three years between the fourth quarter of 2019 to the end of 2022.
A similar trend is forecasted for Japan, which is expected to witness increased labour productivity by 2% during the same period and until the end of 2022. Germany, the UK, Italy, and France are also expected to experience a growth in labour productivity, while South Korea is the only country among the nine rich economies to experience a slowdown in labour productivity.
. @MESandbu on #Productivity : "Slow labour supply growth and labour shortages could spur companies to focus more on innovation through accelerating automation and #digital transformation"#USA #Europe https://t.co/ahVUQqPHtQ

— Daniel Ramírez (@danrami2009) August 31, 2021
Jim Tankersley
Jim Tankersley, a White House correspondent and an economics reporter for the New York Times, retweeted an article shared by a federal reserve and economics reporter, Jonnelle Marte, on prime-age women having lost a greater number of jobs during the Covid-19 pandemic. A new study in Atlanta found that women with children aged under six years accounted for 10% of the workforce before the pandemic but at least a quarter of them lost their jobs due to Covid-19.
Economists suggest that the Covid-19 pandemic has disproportionately impacted women in employment, especially women with young children, as compared to past recessions. Results from the study also highlight the lack of access to day care and quality childcare, rather than school closures, to be a restricting factor in finding workers to fill job vacancies in the economy.
New research published today by the Atlanta Fed found that women with children under age 6 made up 10% of the workforce before the pandemic but 22% of the jobs lost. https://t.co/mRNq461DHP 2/n

— Jonnelle Marte (@Jonnelle) September 1, 2021