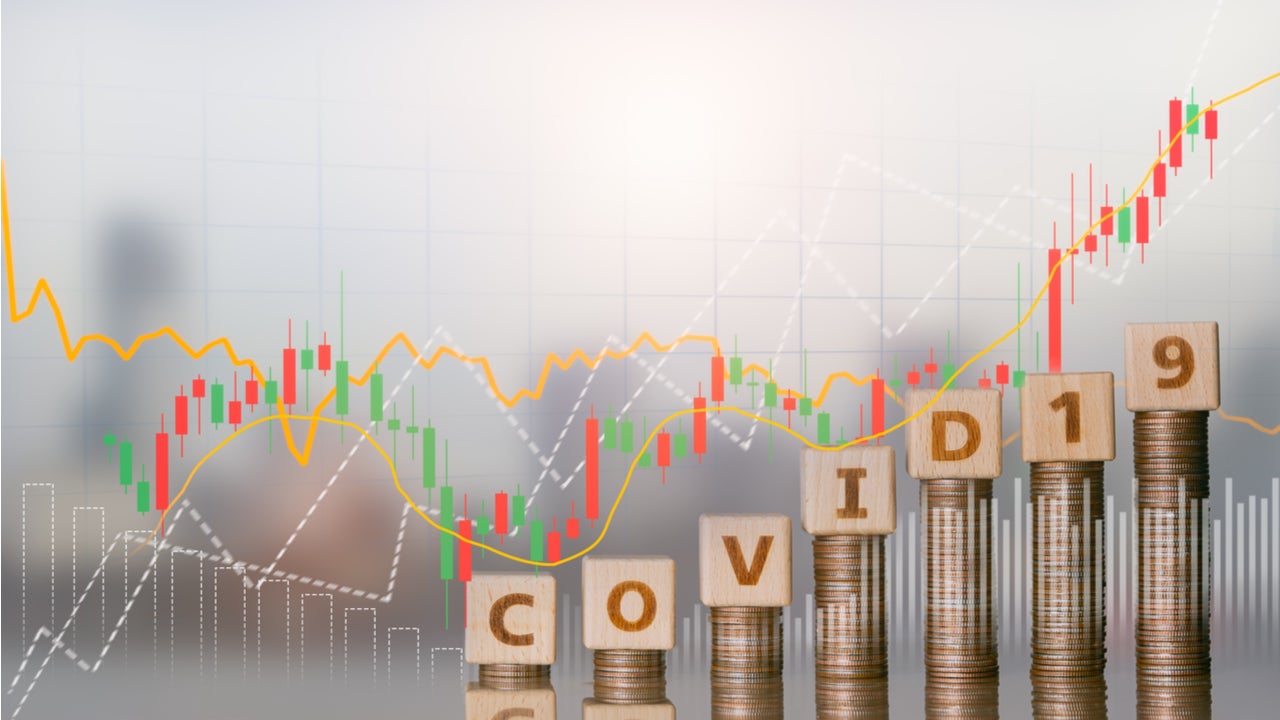 Some economists believe that output expansion has been the result of rapid vaccinations and progress in curbing the pandemic. Many large economies reached around 30% vaccination rates.
Wonk Monk
Wonk Monk, an economic policy activist, shared an article on global economic growth having surged to a 15-year high as economies continued to reopen from the Covid-19-related lockdown restrictions. Economists believe that the global growth was primarily driven by service sector, which has expended at a rate not witnessed since 2006.
The manufacturing sector also witnessed the strongest growth rates over the past decade, albeit with a slight slump due to delayed supply chains. Additionally, the world is expected to see the containment measures in June 2021 to be the lowest since the start of the pandemic.
While the US continued to lead the global upturn in May, economists opine that the UK has also shown remarkable growth with the Eurozone's recovery having hit its highest point over the past three years. Japan, in contrast, seemed to lag behind and reported a renewed downturn in business activity, indicating a renewed drop in GDP. The revival of activities in developed nations has been linked to high vaccination rates and improvements in vaccinations.
Global economic growth surges to 15-year high as COVID-19 lockdowns ease https://t.co/crKjT4kYvG https://t.co/u1BTH6l37R

— wonkmonk (@wonkmonk_) June 22, 2021
David Rothschild
David Rothschild, an economist at Microsoft Research with a Ph.D. in applied economics from the Wharton School of Business at the University of Pennsylvania, shared an article on Emily Oster's data-driven analysis and advice about parenting during the Covid-19 pandemic, casting doubt on whether students needed masks in classrooms or had to remain physically distanced at schools.
Oster, an economist, grew popular during the pandemic as she gathered case counts in schools and pushed for a return to in-person learning. While some revered her as their Centers for Disease Control and Prevention (CDC), others claimed she is dangerous because she was not an infectious disease expert or had had any professional experience in public education.
While she is currently working on a project that deals with how schools operated during the pandemic, professor Oster has also deduced that the lack of great choices has made the reopening debate more toxic. White and college-educated parents were more likely to want in-person schooling than working-class parents of colour. Meanwhile, some teachers were eager to teach remotely from home, while others were anxious to return to classroom teaching.
.@ProfEmilyOster is a rock-star economist who translates academic data & analysis to answer key questions for parents. She has been spot on during the pandemic. https://t.co/a7E0wyttBe

— David Rothschild (@DavMicRot) June 22, 2021
Jon Van Reenen
Jon Van Reenen, a professor in Massachusetts Institute of Technology (MIT) department of economics and Sloan Management School, retweeted on how economists like Dr Anna Valero believe that addressing human capital issues is of utmost importance, given how the fields of education and labour market have been displaced since the start of the Covid-19 pandemic.
UK Business Secretary Kwasi Kwarteng further commented on how 2021 has been characterised by the consequences and responses to the Covid-19 pandemic, the success of vaccine rollouts, and the conclusion of an exit treaty with the European Union (EU). He further added that Covid recovery is just one of the many huge economic shifts confronting British businesses over the next decade, while facing an urgent transition towards a low-carbon economy and dealing with rapid population and technological changes.
Given the educational disruption and labour market displacement since the pandemic, human capital issues are going to be all the more pressing and addressing these should be a key focus, says @asvalero at #economy2030 event @resfoundation

Watch: https://t.co/IqSP0voYOy pic.twitter.com/A0ybYg0sv2

— Centre for Economic Performance (@CEP_LSE) June 22, 2021