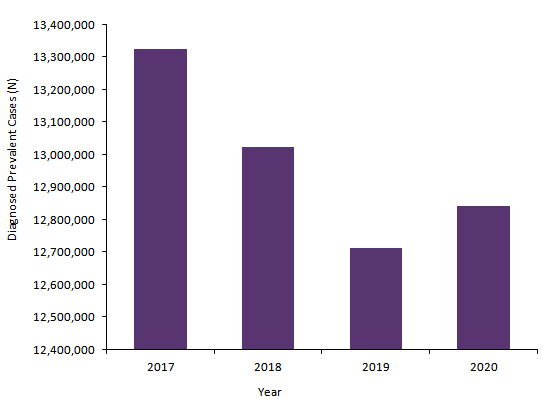 The American Society of Echocardiography recently re-issued guidelines for the use of stress echocardiography in patients with ischemic heart disease (IHD), also known as coronary artery disease (CAD), last updated in 2007.
IHD occurs when major arteries cannot deliver enough oxygen-rich blood to the heart, usually caused by the buildup of plaque that partially or fully blocks the flow of blood.  The stress echocardiogram is often used to detect these blockages that limit blood flow. GlobalData epidemiologists believe that these new guidelines will likely affect the number of diagnosed prevalent cases of IHD in the US.
The latest guidelines address updates in methods, analysis, interpretation, accuracy, prognosis, and training requirements; new additions include a class of recommendation (COR) and level of evidence (LOE) for diagnostic strategies in suspected cases. The COR and LOE assess the quality of recommendations to help improve clinical outcomes and increase diagnostic accuracy.
In the US for 2020, GlobalData epidemiologists forecast the number of diagnosed prevalent cases of IHD to be approximately 12.8 million cases (Figure 1). However, the impact of these updated recommendations will likely result in an increase in the number of diagnosed prevalent cases of IHD, due to better diagnostic strategies and improved case identification. GlobalData epidemiologists suggest further analysis of surveillance data over the next five years to more clearly assess, characterize, and quantify the impact of these new guidelines.