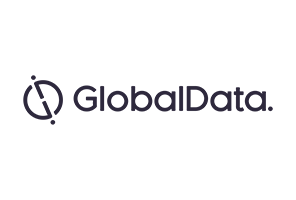 Removing the need for a regular infusion of the missing Factor IX (FIX) is a long-term goal for the treatment of hemophilia B. Severe hemophilia B patients currently depend on frequent burdensome prophylactic injections of recombinant Factor IX (rFIX) to prevent bleeding episodes.
Two main approaches are being pursued by developers to achieve this goal. Alnylam and Sanofi are targeting a natural anticoagulant, antithrombin, with their RNA interference therapeutic, fitusiran. Fitusiran is positioned as a monthly subcutaneous treatment with an improved prophylactic dosing schedule compared with rFIX. On the other hand, several companies are focusing on the development of gene therapies, which offer the prospect of many years of benefit from a single administration. If successful, gene therapies could ultimately revolutionise the current treatment landscape of hemophilia.
Currently, UniQure and Spark Therapeutics/Pfizer are the major gene therapy players in the hemophilia B landscape, owning Phase III-ready products. On October 19, uniQure announced its intention to replace AMT-060, its leading gene therapy candidate for hemophilia B, with a new therapy. AMT-061 will be used in the pivotal study, which is expected to start in 2018. The FDA and the EMA agreed to include AMT-061 under the breakthrough therapy and PRIME designations previously awarded to AMT-060, thus ensuring a quick review of the trial results for the follow-on product.
GloblaData believes that this move will allow uniQure to be a tougher competitor for Spark Therapeutics/Pfizer's gene therapy candidate, SPK-9001. Results from the Phase II trials of AMT-060 and SPK-9001 presented at the International Society on Thrombosis and Hemostasis (ISTH) Congress earlier this year had worried uniQure investors. While both gene therapy candidates were able to reduce the bleeding frequency and decrease the use of rFIX in hemophilia B subjects, SPK-9001 was able to provide higher FIX levels than AMT-060.
The new uniQure's candidate, AMT-061, exploits the same technology used for AMT-060 but contains a modified gene encoding FIX. Given the better results shown by SPK-9001, uniQure decided to abandon AMT-060's wild-type FIX gene construct in favor of the FIX-Padua gene variant used by Spark Therapeutics. According to the company, this two-nucleotide modification should provide an eight- to nine-fold increase in FIX activity compared with the wild-type FIX protein, thus positioning AMT-061 competitively against SPK-9001.
This bet made by uniQure shows that the hemophilia B gene therapy race is speeding up, ignited by the recent setback of Alnylam/Sanofi's fitusiran. Last September, Alnylam reported a fatal thrombotic event in a patient with hemophilia A in the Phase II trial of fitusiran. As a result, the clinical development of fitusiran is on hold. Given that fitusiran was the main threat to the success of gene therapies in hemophilia B, GlobalData expects fierce competition between AMT-061 and SPK-9001, in terms of both efficacy and market entrance, to secure a dominant position in the market.
Related Reports
GlobalData (2017). PharmaPoint: Hemophilia A and B – Global Drug Forecast and Market Analysis to 2026, June 2017, GDHC148PIDR.